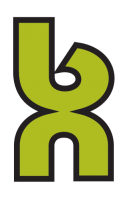 The recent demise of Sears, once the country's largest retailer, is replete with valuable marketing lessons for business owners, entrepreneurs, marketing execs and brand managers.
It's a classic American entrepreneurial tale.
When the Sears store in my hometown closed its doors. a 60 year presence in the market I was not exactly distraught.
I bought a few tools there, once upon a time. And an appliance or two, but I certainly wouldn't say I had any fond memories of the place, much less brand allegiance.
Sears dates all the way back to 1886 when Richard Sears started selling watches to his coworkers at the railroad. Alvah Roebuck was his watchmaker, and in 1893 the name Sears Roebuck & Co. was incorporated.
Name Jumper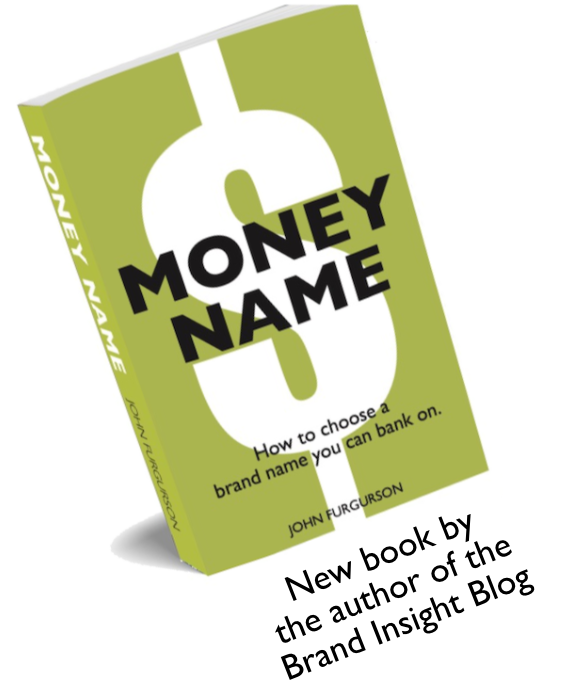 Shortcut to
better brand names
Starting a company or launching a new product? What are you going to call it? Quick! You need a really good name you can build into a million dollar brand. My new book can help. It's a quick and easy insider's guide to naming that will save you time, and make you money.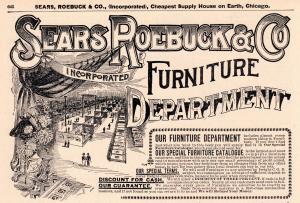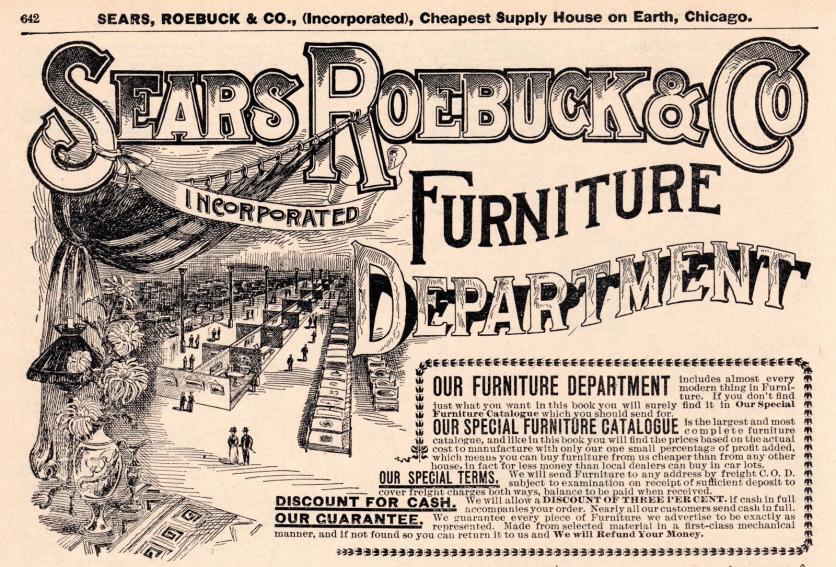 Sears grew rapidly by selling all sorts of merchandise through the mail at a price that undercut the local mercantile. The product offerings were broad — everything from violins to patent medicines and do-it-yourself houses — but the target market was narrowly defined: small towns where the general mercantile was the only real competition.
It was wildly successful niche marketing for more than100years.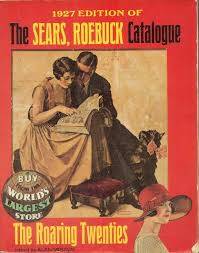 Sears went public in 1901 and in 1925 the first Sears store opened, in Chicago.Mr. Sears got ridiculously rich. Industrialist, oil baron rich.
By 1933 they had 300 stores and the mail order business began to take a back seat to the retail business.
Over the next 50 years Sears became a multi-national retail empire, with 2200 stores and the world's tallest building as its corporate headquarters. The company obviously did a lot of things right over the years.
For instance, Forbes Magazine reported that "Sears successfully developed some of the strongest and most famous private-label brands in history.  Those brands include Craftsman tools, Kenmore appliances, Diehard batteries, Weatherbeater paint, and Roadhandler tires.
Those are great names, and the success of those product lines is textbook branding. Someone at Sears was well advised to resist the line extension trap and NOT put the Sears name on a car battery or a paint can.
Some Wall Street insiders believe it's those proprietary brands that could save Sears from its current "slow motion liquidation." In fact, there have been rumors that Sears will begin selling some of those brands through other retailers, including Costco. Maybe there's a future for Sears as a wholesaler???
Sears is a good example of how success often leads to temptation and complacency. Temptation to expand and diversify into other businesses and complacency when it comes to the core of the brand. (I'm not sure anyone in the last 30 years could even define the core of the Sears brand. They were all over the place!)
Sears got into the insurance business with AllState, the financial services business by buying Dean Witter Reynolds, the real estate business with the purchase of Coldwell Banker and even the credit card business, with the launch of the Discover Card.
In the meantime, they missed an opportunity to dominate the direct marketing business, they neglected their retail stores, failed to convert their catalog into a successful ecommerce business, and let their wildly popular private label brands languish.
So much for a clearly defined Sears niche.
For 20 years Sears has been trying to re-position itself as a competitor to Macy's, JCPenny, Kohl's and Target. Remember the slogan, "The softer side of Sears?" That was an ill-fated attempt to sell clothing. Now they have the Kardashian Collection. Yikes!
Forbes magazine reported: "Sears is relying mainly on inauthentic celebrity exclusives (does anyone really believe that Kim Kardashian would actually shop at Sears?) to attract younger, fashion-conscious consumers, and it is clear that Sears has lost its way."
As Laura Ries put it, "When faced with a broadening of its category, Sears should have narrowed its focus and become a specialist. Instead of shifting to the "softer side of Sears," the retailer should have further embraced its harder side."
The department store niche is not the answer to Sears' problems. Walmart has taken both the price and one-stop shopping advantage.
Target is positioned as the trendy, aspirational choice for millennial girls.
Home Depot is the place to go for home improvement.
has the online convenience advantage. Best Buy dominates in electronics. Lowes is succeeding with appliances. There's just no room for a general purpose department store that's trying to be all things to all people.
Even if there wasn't all that competition, you'd still never convince people that Sears is a good place to buy clothing. That was never going to fly!
It will be very interesting to see what becomes of the company now that it's merged with Kmart and owned by infamous hedge fund manager Eddie Lampbert. The stock has lost half its value. They're closing 120 stores this year. And there doesn't seem to be a plan in place to revive it.
The company's latest hail-mary strategy  is "a free social shopping destination and loyalty rewards program called "Shop Your Way." (Note to management: A loyalty program's probably not going to work too well in all these towns where the stores have been shuttered.)
Even the most beloved retail chains have a hard time with loyalty programs. A recent study by McKinsey & Co. found that despite their general growth and popularity, loyalty programs actually erode margins and destroy value for their owners. Companies with them grew no faster than — and sometimes slower than — those without loyalty programs.
The latest update on the Sears saga has Lampbert borrowing a page from Donald Trump's playbook, blaming irresponsible media coverage for Sears' troubles.
According to the Business News, Sears has not shown a profit in the last six years. And talk about spin… Lampbert went so far as to liken that performance to Amazon's early years.
That's delusional leadership.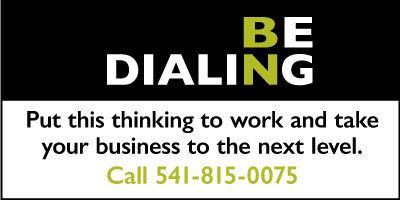 Crain's Chicago Business summed it up the best:  "If the hedge-fund mogul knew how to fix Sears, he'd have done it by now."
There are only two things the company has going for it: massive real estate holdings, and some great brands NOT named Sears.
For more marketing lessons and insight on marketing leadership, try this post.