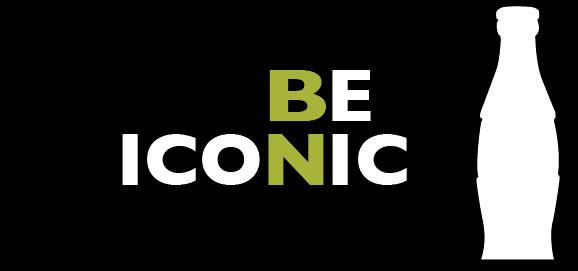 Stand up. Stand out. Transform your business into a magnetic symbol of success.

We help turn ordinary companies into iconic brands.

Here's how…  First you need insight. Insight is the foundation of every ground-breaking idea in history.
Insight drives the strategy that directs the marketing that produces results.
But you also need expert execution… One without the other is like a Ferrari without a throttle.
With BN Branding you get a sensible combination of both. It's insight first, then execution. Messaging, then design.
Even your CFO will smile. Because this branding process makes good business sense.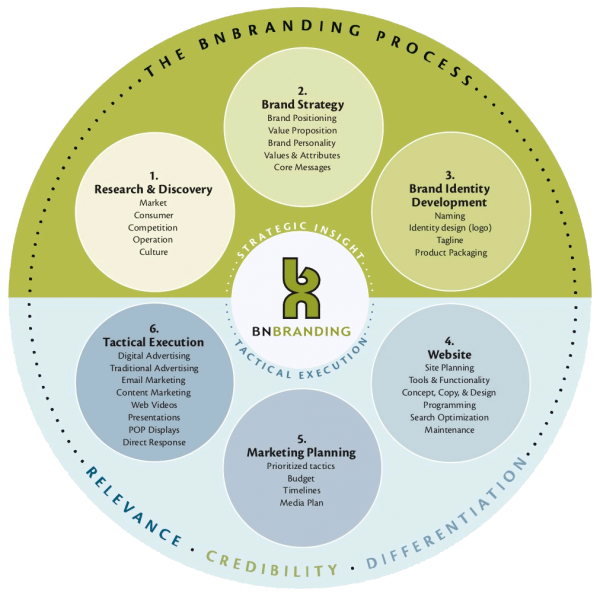 All of our branding services are designed to help you move forward in three key areas:
• Establish or renew relevance in your particular market. 
• Differentiate you from your competitors.
• Boost your brand credibility and visibility.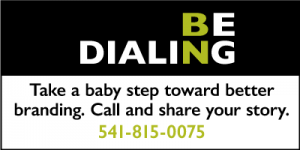 Here's how we approach it:  First, you decide where you'd like to start. Just ease into it with one project that'll kick-start your branding effort. Maybe it's new packaging. Or perhaps a video series or a multi-media ad campaign. 
Once that initial effort is successful — and everyone is comfortable — we can talk about all other ways we can help. This is not a quick-fix service. It's a long-term, collaborative brand building effort that can transform your business.
A strategic branding firm can help you succeed in many different ways...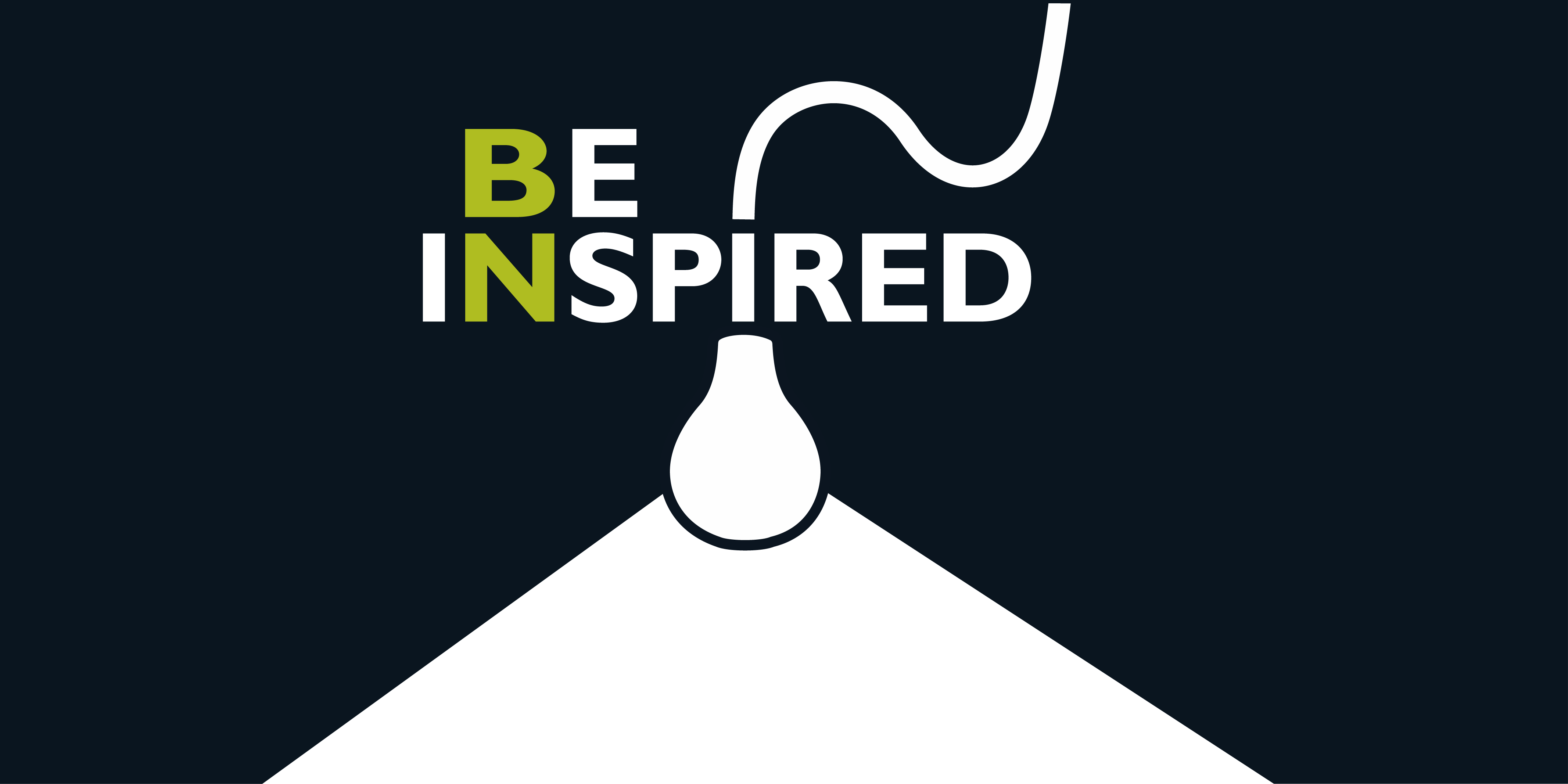 If you want to grow your business, start by shedding new light on it.
Transformational growth doesn't just happen. It takes a new perspective. New creative energy. And maybe a new branding firm.
With BNBranding creativity will infuse your team and cast new light on your entire operation.
Because branding touches every department, not just marketing.  For better or worse.
Turn on the creativity. Bathe in new ideas and brighten up your outlook on business.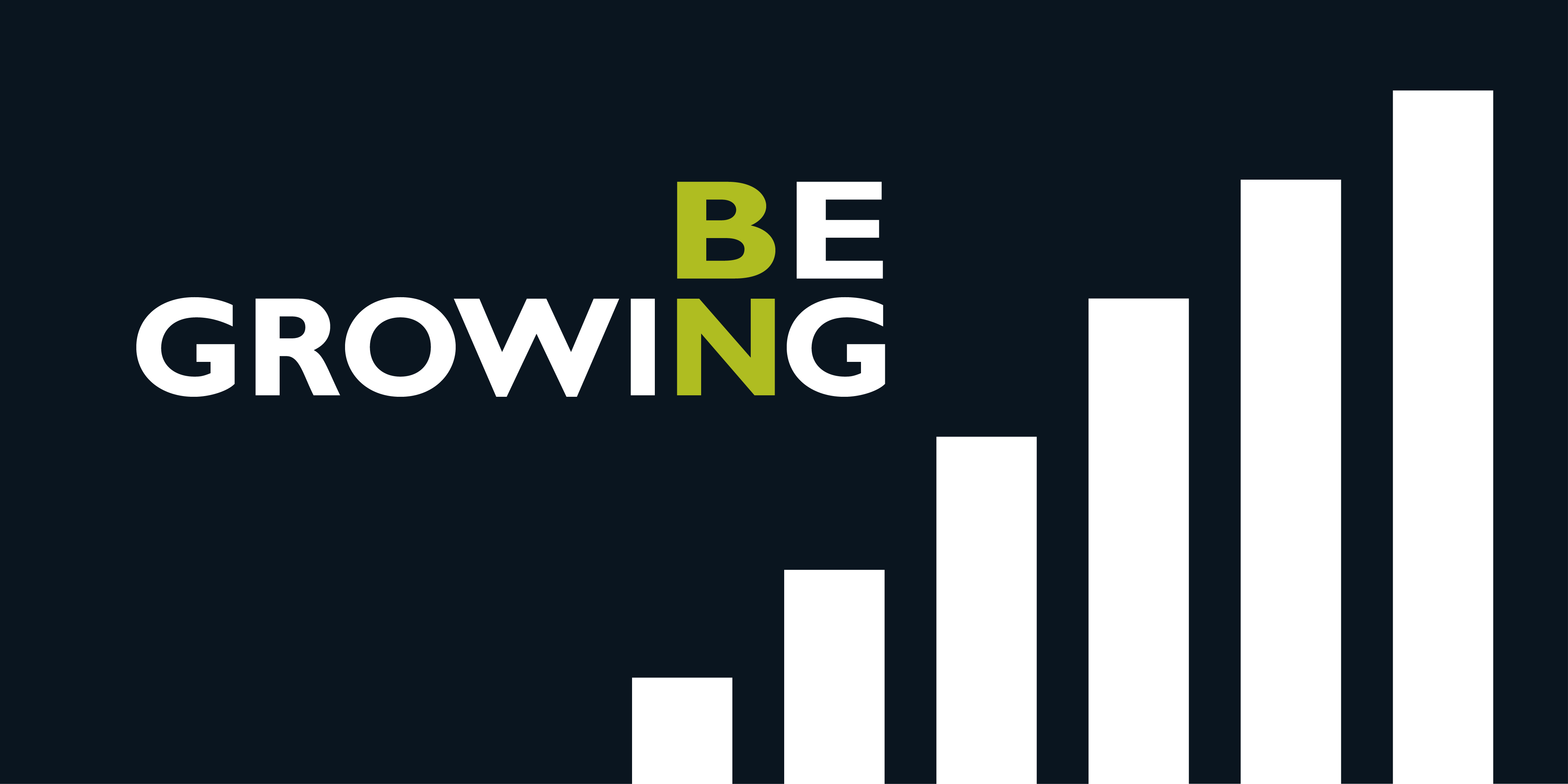 Your CFO will love the steady, sustainable growth you can produce, with a little help from BNBranding. 
No bones about it… You're in business to make money. And if you're not growing, you're dying.
So you need a branding firm with a disciplined process that produces steady progress.
Everything we do is based on three branding fundamentals: Relevance, credibility, and differentiation.
We help move the needle on all three counts. And when that happens, the bottom line always looks good.
Interest trending. Sales rising. Value growing. It's the the nuts and bolts results you need.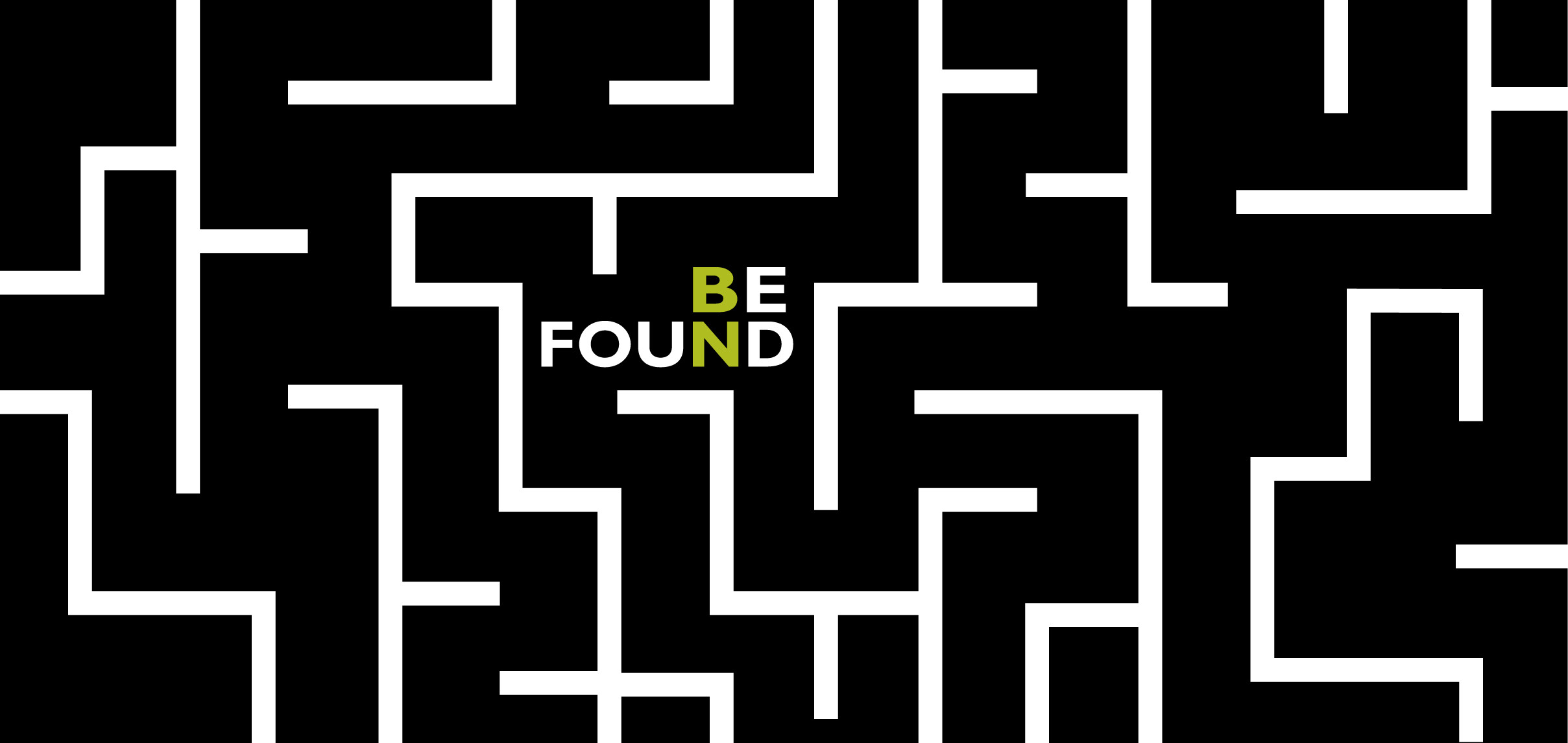 We can help you differentiate yourself, online or offline.
Now, more than ever, marketing requires solid strategic thinking and thorough planning.
As a full-service branding firm we do the research and thinking up front that enables us to deliver brilliantly different work. 
We add creative impact to every thing we produce, so your brand signals are more relevant, more clear and more impactful than ever before. 
Are you hidden in a hazy maze of choices? Lost in a storm of online competition? We can help.
It's better to be offensive to some, than remembered by none.
In business, it's all a gamble. You might as well go big. No sense playing it safe.
The campaigns we produce are based on genuine consumer insight and big, bold ideas. We don't tiptoe around important issues or sidestep major objections. We tackle them head on.
So if you want to maintain business as usual, you'll probably want to find another branding firm. But if you have the nerve to step out to the edge, give BNBranding call.
Nervy gets noticed, tweeted, talked up. Timid gets trounced. 
The meek don't win market share, cocky bastards do.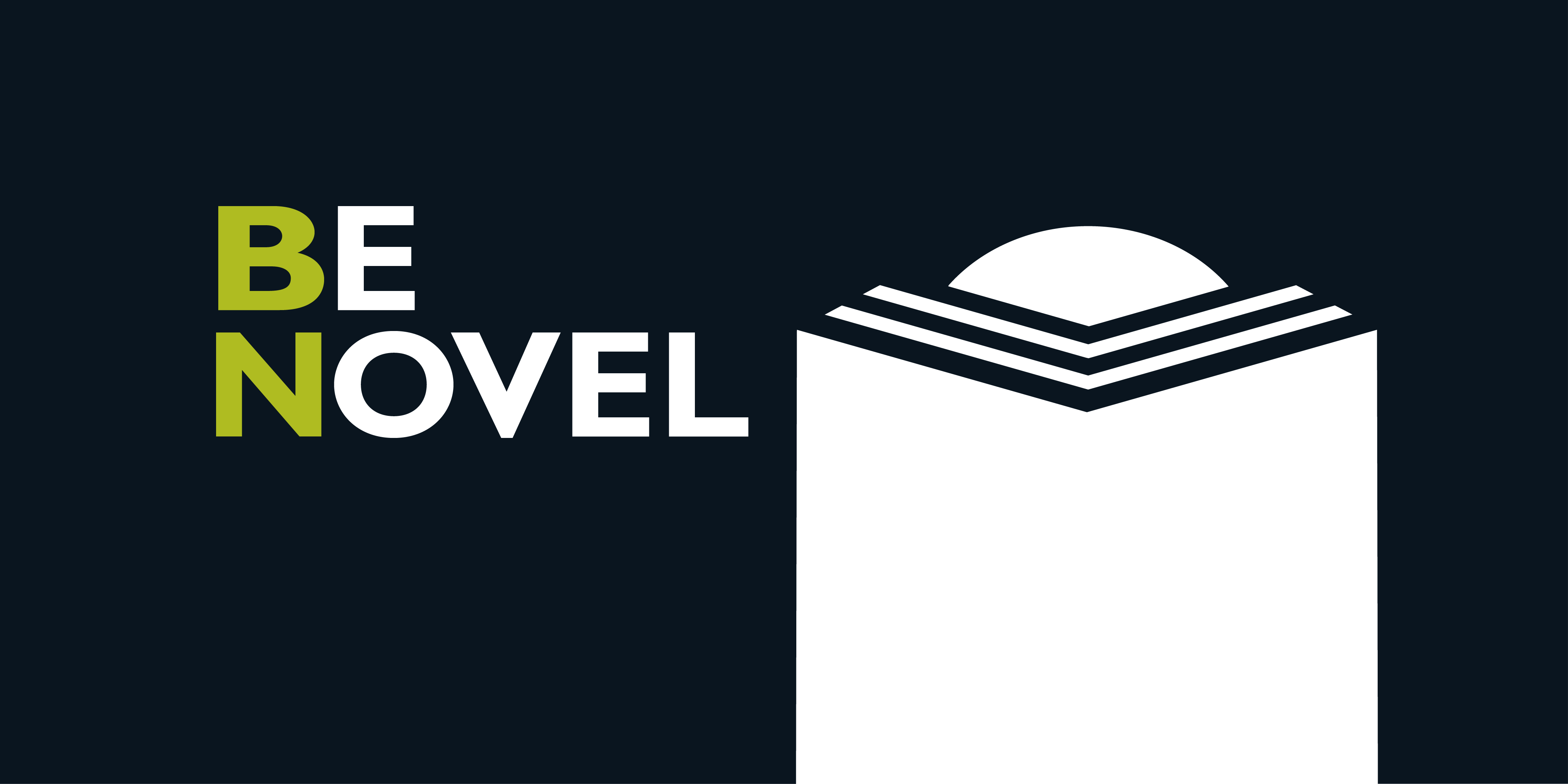 Put myths, metaphors, archetypes and legends to work for you.
Vivid storytelling is the universal common denominator of every successful brand — and the bread and butter of all great branding firms.
At BNBranding we combine strategic message development with award-winning storytelling in all forms. We bring your brand narrative to life in everything from long-format video productions to digital ads, content marketing and traditional ad campaigns. 
Make your story a real page-turner with dramatic dialog, memorable characters, exciting twists and a happy ending. Bravo!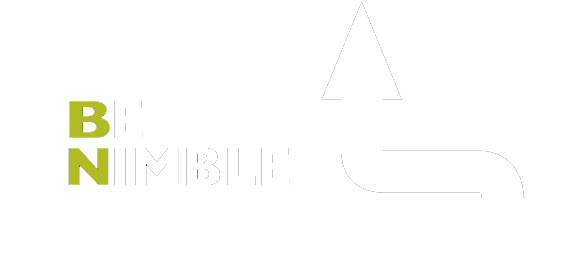 Are you facing a painful "pivot"? We can help you find a new path.
In business, things seldom turn out exactly as planned… Markets change, people leave, products evolve, but Brands endure.
If you need to change direction it pays to get new perspective from a strategic branding firm. We can provide useful insight on audience, competition, products, value proposition and brand narrative.
Once the strategy is clear we create a tactical marketing plan that will get you heading forward fast.
Cut left. Pivot right. Pass on the corners and leave everyone in the rear-view mirror.
"As a CFO, I'm pretty leery of branding firms. Most of them just end up costing the company a lot of money. But these guys have a good head for business. They grasp the importance of results and their batting average is very good. Plus, they look for ways to save money, not just spend it. I wish we would have spent more with BN Branding, and less with the other firms we've hired."
Carl Rigney
CFO and franchise owner
"From a branding standpoint, we were all over the place before we hired BN Branding. They helped us organize our product lines, create a comprehensive brand strategy, and completely re-branded our company.  It's been a great combination of strategic consulting, creative design and hands-on implementation… I've been very impressed. "
Dan Corrigan
CEO of Organic 3 Inc. – Smidge Small Batch Supplements
"I really appreciate the art and craftsmanship of the work they do at BN Branding. Their design work is meticulous and very well thought out. John Furgurson is the consummate professional… always delivers what he says he's going to deliver. They did my website and some very nice printed sales materials. It's first rate. I would definitely recommend them."
Lisa Slayman
Slayman Cinema
"My "aha" moment with BN Branding was truly remarkable. They helped me recognize a far broader application for my product. They also went above and beyond with their namestorming process. My relatively small, early investment with BN Branding was immensely worthwhile. John is a skilled strategist with some mad creative skills. "
Michael Grant
Founder of Kittigan Crossboats
"We didn't think we needed a strategic branding firm, but our website was in a state of emergency. Everyone at BN Branding took great interest in our products and really got to know our business and our clientele. They started with a new name and logo. And when the new site was launched our selling proposition was much more clear, which led to more online sales without the "pre-call".  I would highly recommend BN Branding."

Scott Beydler
Beydler CNC