Latest Post:
6 good questions about branding agencies and their owners

-

Questions always arise when people ask  me "What do you do?" "I have a branding agency." "Oh, you mean like Coke, or like cattle branding?" "Coke. Only smaller. We help the little guys become big-name brands. " Inevitably, that leads to even more questions. Branding is a broad, misunderstood term that often requires explanation. Our scope of work is far-reaching and always evolving, so I thought I'd help spell it out for you. These are some of the questions I've heard over the years: "Why the hell do we need a branding agency? We're not a packaged goods company and we already have a logo." Many business people think that branding agencies only design logos and packaging. So if… ... Continue Reading
Most Popular Posts: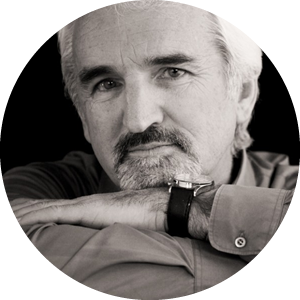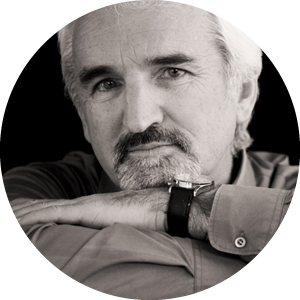 An insightful, creative branding blog that helps transform small businesses into iconic brands.
Most branding blogs are written for branding professionals and corporate marketing executives. This one's different.
Browse through the Brand Insight Blog and you'll find deep, insightful content that's packed full of practical advice, ideas and examples that you can put to work immediately in your small business.
It's for business owners who don't have time to become marketing experts.
It's for entrepreneurs with a dream and a product, but that's about it.
It's for the little guys who aspire to be the big name in their niche.
It's for all those highly skilled, under-achieving business owners who want to achieve the next level of success. Whatever that may be.
This one of the few branding blogs that's all original content… I refuse to re-post any of that cut-and-paste crap written by a marketing interns and distributed to a million different "agencies."
I've been helping businesses with their brand image and marketing messages since 1985. And I've been writing this blog since 2007. So these are not theories. These are proven tactics and tips that will help you launch a new brand or boost your existing business.
I answer some of the most fundamental questions, like "what is branding?" I also delve into other important marketing topics like website conversion, digital advertising, marketing strategy vs. tactics, copywriting, naming, and graphic design.
I promise, the content is thoroughly researched and creatively written. It's a branding blog that covers a wide variety of topics that can help your overall marketing efforts. So dig in. For the most popular posts, click here.
Knowledge is nice, and there's a lot to learn from a Top 100 Branding Blog. But sometimes you need more than just information. You need hands-on help from a team of experienced marketing experts to help you devise a strategy and execute the plan. Call us. 541-815-0075.
John Furgurson is a brand strategist, creative director, copywriter and published author living in the very livable town of Bend, Oregon. He's an ad agency veteran and owner of BNBranding. What's his story? Read more about John » For Branding FAQs Click here.   Connect with John on LinkedIn.