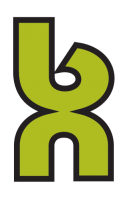 Every year, thousands of E-commerce startups are launched with nothing more than a whim and a prayer and website. Most will fail because they ignore the 4 Ps of marketing and launch with just a product and a place – an online store.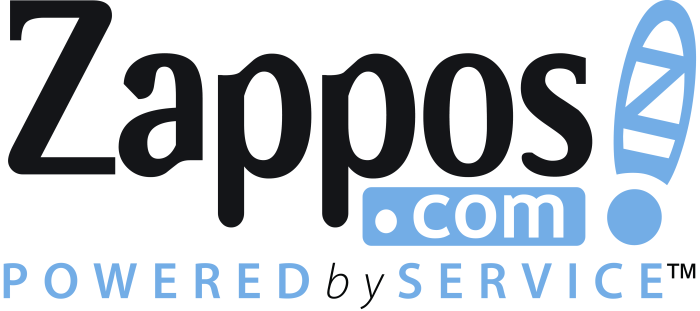 But a few will experience meteoric success and become iconic brands. (Think Zappos)
What's the difference? Why do some e-commerce start-ups succeed while so many others come and go faster than a bad Chinese restaurant?
Often it's for the same reason that traditional, brick and mortar businesses fail: They don't follow a disciplined process of brand building, and they ignore the 4 Ps of marketing.
Many people in the on-line world seem to think you should abandon everything that was taught in Marketing 101 simply because they have a relatively new distribution method. But "Place" is only one of the 4Ps.
You don't have to reinvent the wheel just because you're only doing business online. You just have to take a little different route.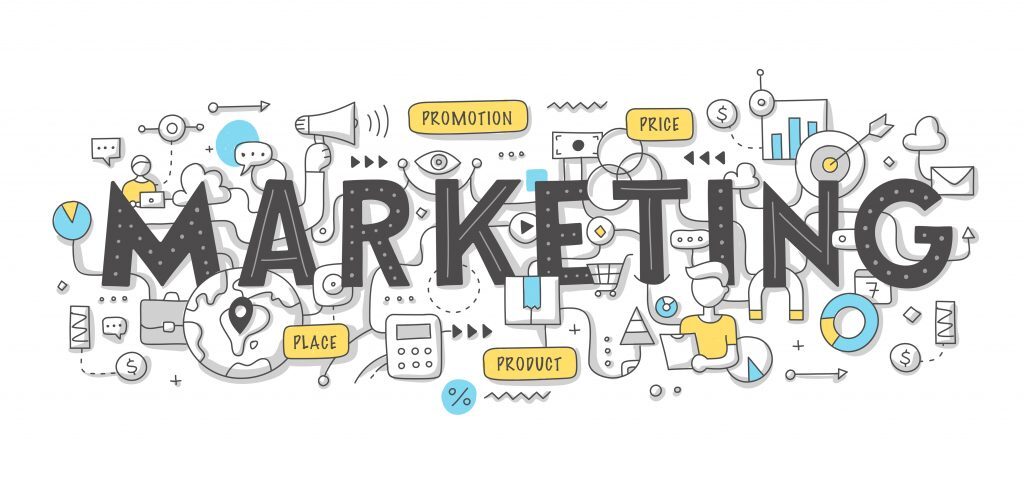 Take, for example, the traditional 4Ps of marketing: Product, Price, Place (distribution)  & Promotion. It's an old-school notion that's just as applicable today as it was in the heyday of Madison Avenue. However, there's at least one new P you should also seriously consider.
But before we get to that, let's look at the originals that make up the 4 Ps of Marketing. Consider it a handy refresher:
1. The first P of marketing: Product
There's an old saying in advertising circles… "nothing kills a crummy product faster than great advertising." These days, it happens in hyper time.
Blogs, tweets, and consumer-generated reviews doom bad products faster than you can type "#bankrupt." So the first P is more important than it's ever been. If you're starting an ecommerce store, you better find some good products to carry.
Thirty years ago if you had pockets deep enough for a sustained mass media campaign and a good creative team, you could you could go to market with a mediocre, me-too product or service.
Not anymore. These days your product line-up has to be among the best in class. Because people expect more. They're looking for something compelling — and genuinely different — that's built in to your core product or service. In other words, the marketing needs to be baked right into the product.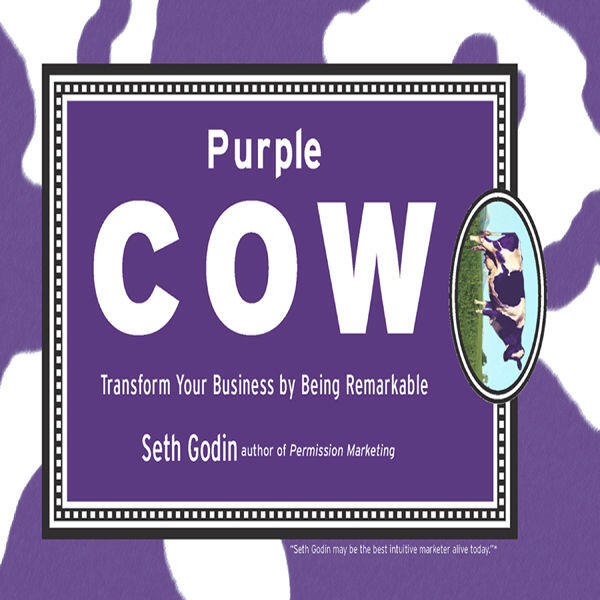 Seth Godin talks about a Purple Cow or a "Free prize inside."
Tom Peters talks about the pursuit of WOW!
Whatever. The fact is, Product still is, and always will be, the single most important P of the 4 Ps of Marketing. Doesn't matter if your business is providing the latest, greatest mobile web technology, or an old-fashioned widget, Product comes first and all the other P's fall in line from there.
The 4 Ps of Marketing: #2… Price.
I'm no expert on pricing, but I know this: Smart pricing strategies are more important than ever. Here are just a few of the reasons:
• Mobile technology enables us to make more intelligent purchases than we did 15 years ago. We're doing more research and minimizing "bad"purchases and buyer's remorse. We're still willing to pay a little more for premium brands, but we're not going to get gouged. And we're much more likely to price shop, since it doesn't involve driving all over town.
Name Jumper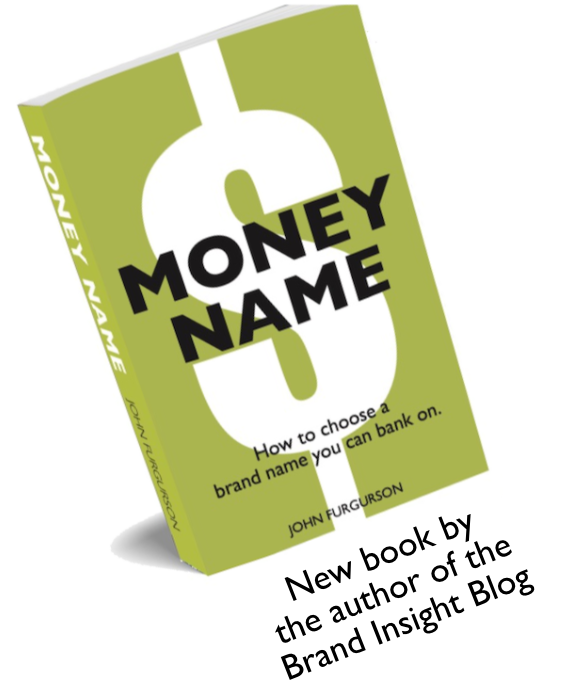 Shortcut to
better brand names
Starting a company or launching a new product? What are you going to call it? Quick! You need a really good name you can build into a million dollar brand. My new book can help. It's a quick and easy insider's guide to naming that will save you time, and make you money.
• In the world of e-Business you can't just apply the old "cost-plus" pricing model. It's way more complicated than that. Even though internet-based businesses tend to have high margins you have to work really hard to develop sustainable revenue streams. In order to build a loyal following and, ultimately, generate revenues, many companies don't charge anything.
• It's harder than ever to compete on price. Unless you're the size of Amazon or Walmart, forget about it! There's always some other website waiting to undercut your price. You might be the low price leader in your little town, but now people are searching the world for a measly little discount.
So you have to go back to the first P.
You have to devise a product or service that has a perceived value that's higher than your competitor's, but a sale price that's equal or lower.
Apple has adamantly stuck to their premium pricing strategy. It keeps them honest. It's one of their brand fundamentals. They know they have to keep launching products that are superior in design and function. They understand price elasticity and the value of their brand.
The 4 Ps of Marketing: #3…  Place.

The traditional third "P" refers to distribution channels and the placement of your product in stores. Basically, where and how you sell your product. This is still one of the most fundamental elements of any solid business plan.
Look at Costco… They said, we're a wholesaler, but we're going to open our warehouses to the public.
That's a big idea. A purple cow based on the 3rd P.
Even though you may be selling your product strictly over the internet, Place is still critically important. In fact, you could argue that the internet, as a distribution channel, has actually added complexity to the decision…
Will you sell on Amazon? Use Amazon fulfillment? Start an affiliate program and let other web merchants sell your products? Will you warehouse some products, or drop-ship everything? Sell to specialty brick & mortar stores at wholesale? Thanks to the internet, there are all sorts of possibilities.
One thing's for sure, when your website is your only storefront as well as your #1 marketing tool, you need to make sure it's absolutely fantastic on every level. 
Messaging. Content. Ease of use. Overall design. Product presentation. Back-end functionality. It's all important.
The 4th P: Promotion.
Everyone understands this one… it's how you get noticed, seen, and chosen.
Historically, the fourth P revolved around mass media advertising. Sure, there were other elements such as sales promotions, telemarketing, PR and direct response, but advertising was the heart of it. And many businesspeople equated advertising with marketing.
These days, a lot of people seem to think social media is synonymous with marketing.
But social media is just another promotional marketing tactic… Just another way to spread the word about your product or service. There are dozens of other tactics you should consider once you've devised a clear brand strategy.
Insight first, then execution. Strategy then tactics. One without the other is like a Ferrari without a throttle.
Once again, the internet complicates matters… Where there used to be just four or five choices, you now have dozens… Content marketing, You Tube videos, paid search, Facebook posts, Twitter, Snapchat and a hundred other online options complicate the tactical marketing mix. The marketing landscape isn't so much a landscape these days, as it is a landslide. Most business owners are overwhelmed by all the "marketing opportunities" out there.
And don't forget packaging, which has always been lumped into this category. If you're doing business exclusively online, your ecommerce website is, essentially, the packaging.
But here's the good news about the 4th P: Ecommerce offers advertisers what they've always wanted: definitive, trackable ROI on their investment. Tracking those click-throughs to conversion allows you to hone in on the message that's most persuasive and eliminate the promotional efforts that don't pull.
Many great brands have been built, just in the last 10 years, on nothing but social media campaigns and word-of-mouth advertising driven by micro-influencers.  Laird Superfoods, Warby Parker, and the golf brand Sub 70, to name a few. And it doesn't take a huge budget or Kardashian-level connections to make it happen.
So that's a brief on the traditional 4P's of marketing. Think you can afford to ignore any of them?
What about the new one I mentioned?
The biggest complaint against the original 4 P's was this: They're designed from the top down, around what the company wants, rather than what the consumer really needs. They're too inwardly focused.
So here's the new 5th P of Marketing: Perspective. The consumer's perspective, to be precise.
Companies that thrive today are the ones that embrace the perspective of the consumer. Not the 1980's idea of the consumer as one, massive heard of lemmings. We're talking about individuals. Real people who are involved and engaged with your brand.
How do you do that?
It starts with market research in its most basic, fundamental form. It's what Tom Peters calls "strategic listening," and he contends it's the most important job of any C-level exec or business owner and it's a critical first step in the branding process.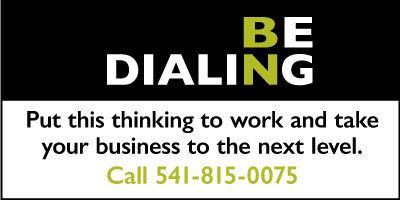 Strategic listening requires that you set aside your existing perspective and listen without prejudice.
Some people simply can't do
it themselves… they're too far inside the bottle to see clearly. So get some professional help. Talk to your front-line employees, customers, non-customers, competitor's customers. Do it on the ph
one. In focus groups. In on-line chats. On Twitter or Facebook or Instagram. Doesn't matter. Just do it.
The point is, you'll come away with a new perspective about the genuine wants and needs of your potential customers. And that insight is what weaves all the other Ps together. It's a great way to jump start your branding effort – with BNBranding.
It should be the starting point, not an afterthought.
You may have to change your product or revise your service. You might have to rethink your pricing structure, shift your promotional strategy or adopt an entirely new business model, but it'll be worth it.
Because then you'll have a business built on a foundation of solid marketing fundamentals… five P's. Put them all together, and sustain the effort, and you'll have one big, iconic B:  A Brand.
Want more on the 4 Ps of marketing and the fundamentals of branding: Try this post.
Need help getting that new perspective you need?  Talk direct with a strategic branding expert who can give you a fair and affordable assessment of where your are and what you need.  541-815-0075.  See some of the Ecommerce sites we've worked on.