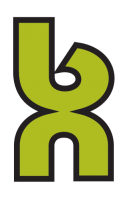 I'll never forget my first pair of skis… Hand-me-down Heads from a by-gone era. Jet black. Heavy as can be, but oh so lovable!
That was 5th grade. Since then, I've purchased eight more pairs of skis and four were the same brand: Head.
The latest is a pair of Head Rev 105s, and I'm absolutely loving them. I tested many different brands — and they were all good — but I chose Head.
Why?
Because it's one of those brands of love that I grew up with.
Every time I ski on them, and every time I see another Olympic racer on the podium with Heads at their side, I get even more attached to that brand. It's a life long love affair.
The Head Ski Company was founded in 1950 with the first metal composite ski — a revolutionary progression from the days of hickory.
In the 1960's Head sold more than 50% of  all the skis in the U.S., even though they were priced two times higher than the competitors. It was a premium product with plenty of sex appeal. Jean Claude Killy raced on Heads. Today it's Lindsey Vonn.
To me, buying skis is like buying a car. I can name every car and every ski I've ever owned, and I have fond memories associated with every one.
I  strayed from Head for awhile, cheating with Atomics, Blizzards and Rossignols, but I keep going back to my first love — to the brand that I first associated with the freedom, thrill and challenge of skiing.
A lot of people gripe about commercialization and marketing as an evil activity or a "dark art."  They say they're being manipulated, somehow, into buying stuff they don't want or need.
That's nonsense. I believe we need MORE relationships like that. More love of any kind! Less indifference and more brands of love.
Just think… If we could all be passionately connected to more of the things we purchase on a day-to-day basis, wouldn't the world be a better place?
Name Jumper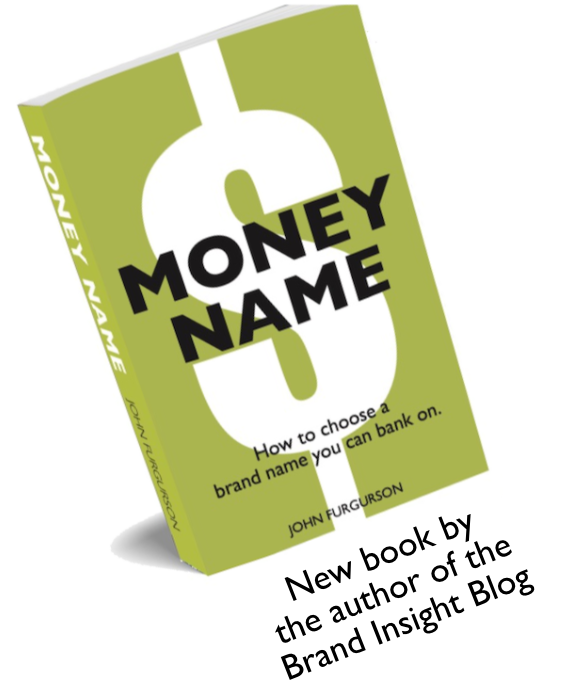 Shortcut to
better brand names
Starting a company or launching a new product? What are you going to call it? Quick! You need a really good name you can build into a million dollar brand. My new book can help. It's a quick and easy insider's guide to naming that will save you time, and make you money.
Imagine how your day might go if you felt as passionate about your filling station and your pharmacy as I feel about my skis.
What if the routine chore of picking up dinner was transformed into a delightful experience that you could look forward to every time. What if you had a genuine love for your dental office?
Even root canals would be a more pleasant experience.
It's human nature to love. We crave strong, loving connections to the things and people in our lives. Brands play that role quite well. We're naturally drawn to the companies and products that show love to their employees, their customers, their environment.
Whole Foods, Patagonia, Clif Bar are three good examples… they're passionate companies that attract passionate customers.
In his book Lovemarks, Kevin Roberts talks about closeness, trust, intimacy, passion and commitment. Those are the traits of any loving relationship,  and if you can attain that in your relationship with customers you'll have what Robert calls a Lovemark. The gold standard of brands.
What you have to remember is that Love is a matter of the heart, not the head.
You'll never achieve Lovemark status by sticking to facts, data and a logical list of product features. Not unless you're selling to robots.
And empty, corporate catch-phrases are even worse. Like a bar-closing come-on by a desperate frat boy… you might lure someone into a one night stand with that approach, but it's not going to get you a second date, much less love.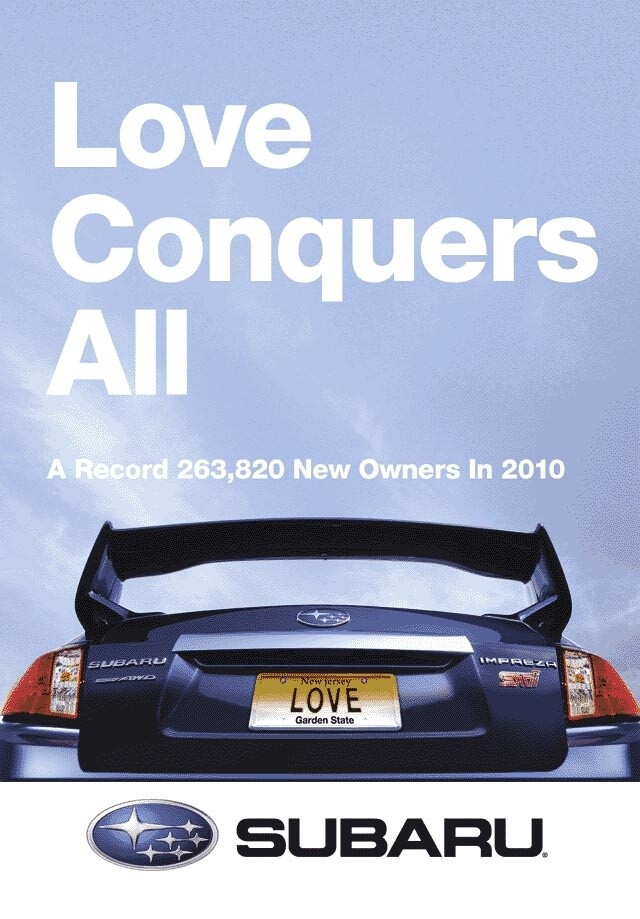 In focus groups people talk about love all the time.
"Oh, I just love my Subaru."  Or, I just love Tide. I won't buy anything else."
Subaru took the loving feedback from their customers and built it into its advertising. (It doesn't move me, but I'm not a Subaru guy. There are a lot of W
RX fans and Outback fans who'll absolutely love that approach.)
So stop thinking about how to improve "customer satisfaction" and start thinking about how to make them LOVE you. Want you. Chose you.
How can you initiate a relationship like the one I have with Head Skis?
It's not easy because that one is connected to some of my fondest childhood memories. Think about that… If you really want to ramp up your branding efforts, start creating memories that your customers will love to recall, 50 years from now.
It takes a lot of extra effort, attention to detail, transparency and goodwill build brands of love. But it pays off… in better sales, in higher business valuation, and in articles like this one.
Write a comment… Tell me about your favorite brands of love.
If you want more on lovable brands, try THIS post.
Or the Lovemarks website.