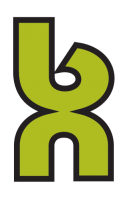 A client recently asked me if he should run some comparison ads. It's a good question, and the answer depends on a variety of factors.
There are many examples of successful comparison ads. Back in the 70's and 80's the most talked-about battle of the brands was between Coke & Pepsi. The Cola war is still popular topic of college marketing classes and business books. It even hit prime time TV on All In The Family and Saturday Night Live.
"No Coke. Pepsi!" John Belushi famously said.
Today the battlefield has shifted from soft drinks to smart phones, software and fast food. Taco Bell's trying to compare its breakfast to a McMuffins and nerds all over the world are claiming "I'm a PC."
It's the war between Microsoft and Apple. A war that should never have been fought.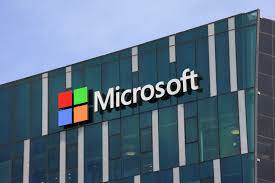 Every since 1984, when Steve Jobs launched the Macintosh with one of the most famous superbowl commercials of all time, the folks up in Redmond have been paranoid about Apple. So paranoid, in fact, they've ignored one of the most basic tenets of marketing and comparative advertising…
Never respond to an attack by a smaller competitor.
This is marketing 101 folks. If you control 90% of the market, like Microsoft once did, don't give a puny little competitor like Apple the time of day. Don't get suckered into a fight, and don't design an ad campaign that directly mimics the competitor's campaign.
Name Jumper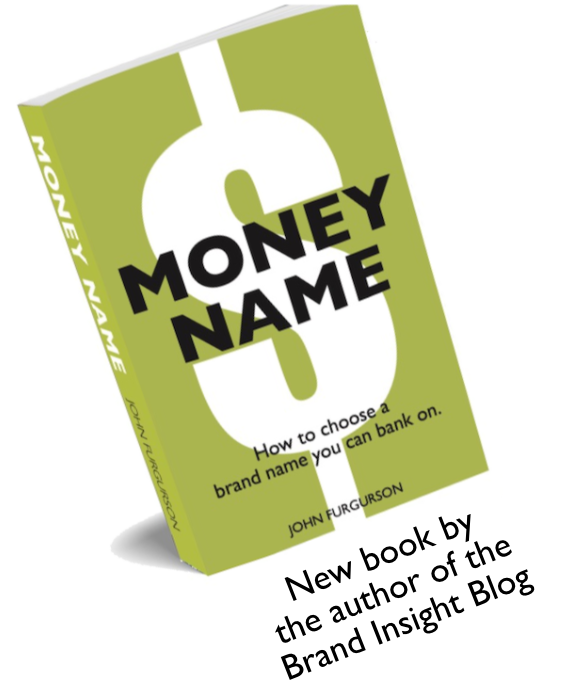 Shortcut to
better brand names
Starting a company or launching a new product? What are you going to call it? Quick! You need a really good name you can build into a million dollar brand. My new book can help. It's a quick and easy insider's guide to naming that will save you time, and make you money.
Apple started it all with the help of TBWA/Chiat Day's brilliantly simple "I'm a Mac" campaign.  https://www.youtube.com/watch?v=qfv6Ah_MVJU Those spots work on so many different levels, it's ridiculous… probably the most brilliant "talking head" advertising of all time.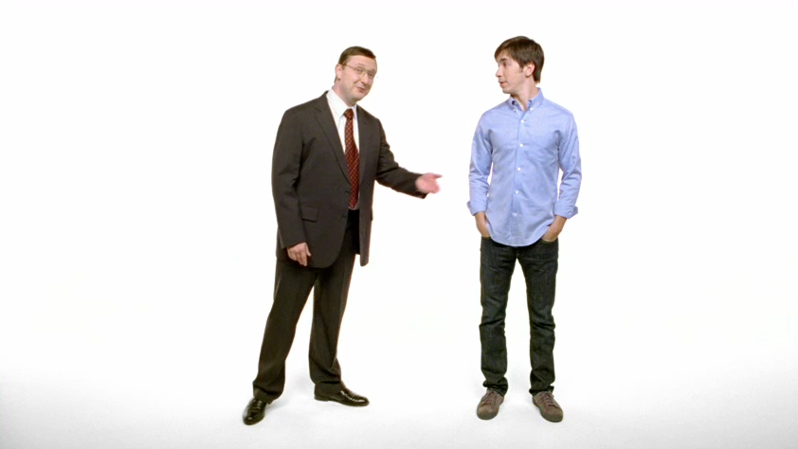 If the Microsoft execs were smart they wouldn't touch the subject with a ten-foot pole.
Duck and cover! Just let it go, and come up with something memorable of your own.
You're the market leader, remember!
But noooo… They played right into the enemy's hands and produced a knock-off version of the Apple spots. They hired an actor who looks like the guy in the original Apple spots, and gave him this opening line: "Hello, I'm a PC, and I've been made into a stereotype."
All that did was shine the spotlight back on Jobs & company.
Microsoft's copycat spots gave the Apple campaign a whole new life. Every time one ran, the audience was reminded of the original Apple spots. Not only that, the media coverage of the comparison ads gave Apple free airtime on the evening news, effectively extending the smaller competitor's media budget.
I'm not sure if Apple was purposely trying to get a rise out of Microsoft, but they sure did. And every time Microsoft responds in kind, they dig themselves a deeper hole.
Next, Microsoft upped the ante in their ad war against Apple.They send out "real people" to shop for the best laptop they could find for under $1000. A cute, wholesome-looking actress pretends to visit an Apple store and says "I guess I'm just not cool enough for a Mac."  https://www.youtube.com/watch?v=qQOzNDZzZzk   
It's a nice, authentic feeling spot. Probably the best spot ever produced for Microsoft. From an execution standpoint, it's very well done. Unfortunately, it's based on a no-win strategy. The Microsoft ad actually reinforces Apple's position in the marketplace…
It's the computer for cool people. The phone of the hip. The brand of creativity.
Apple has always been a premium brand that's not for everyone. That's not news. So why does Microsoft continue to run ads that help cement that message?
In the "Laptop Hunter" spot they're basically admitting that a Mac is what everyone aspires to. If you can't afford one you settle for a second-best PC. The spot flat-out encourages people to compare Windows-based laptops to Apple laptops, and the more that happens, the more market share Apple will steal.
Fox News did a nine-minute segment about the misguided Microsoft comparison ads, and Apple's laughing all the way to the bank.
Sure, there is some low-hanging fruit in the market for low-end laptops, but that's just a short-term message that hinges more on the economic climate than any genuine brand strategy. Not the type of message a #1 player should even consider.
Tit for tat works for Apple. Not for Microsoft.
The market leader should lead, not follow, in its advertising.
Besides, you can't take pot shots at a perceived underdog, it just doesn't look good.
The fact is, Microsoft's never had a decent ad campaign before landing at Crispin Porter. On the other hand, Apple has a long history of groundbreaking advertising, from "Think Different" to the iconic iPod spots and "I'm a PC."
Apple inspires great advertising because it makes great products. They can do comparison ads because the facts back-up the hype. They have superior products, in so many ways.
Microsoft… not so much.
So that's the first criteria for comparison ads: If you truly, clearly have a product that's factually better than the competition's product, by all means, run comparison ads. Truth rules!
But if the product or service is just the same, or even just subjectively different, don't do it. You'll get sued.
Every ad, every social media post, every point of purchase display Apple ever creates is a comparison ad of sorts. Not overt, but a subtle comparison nonetheless. Because as consumers, we immediately categorize things.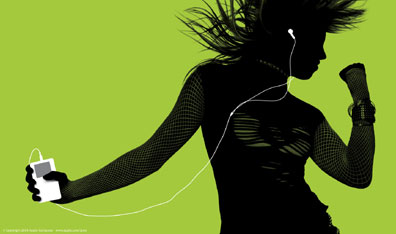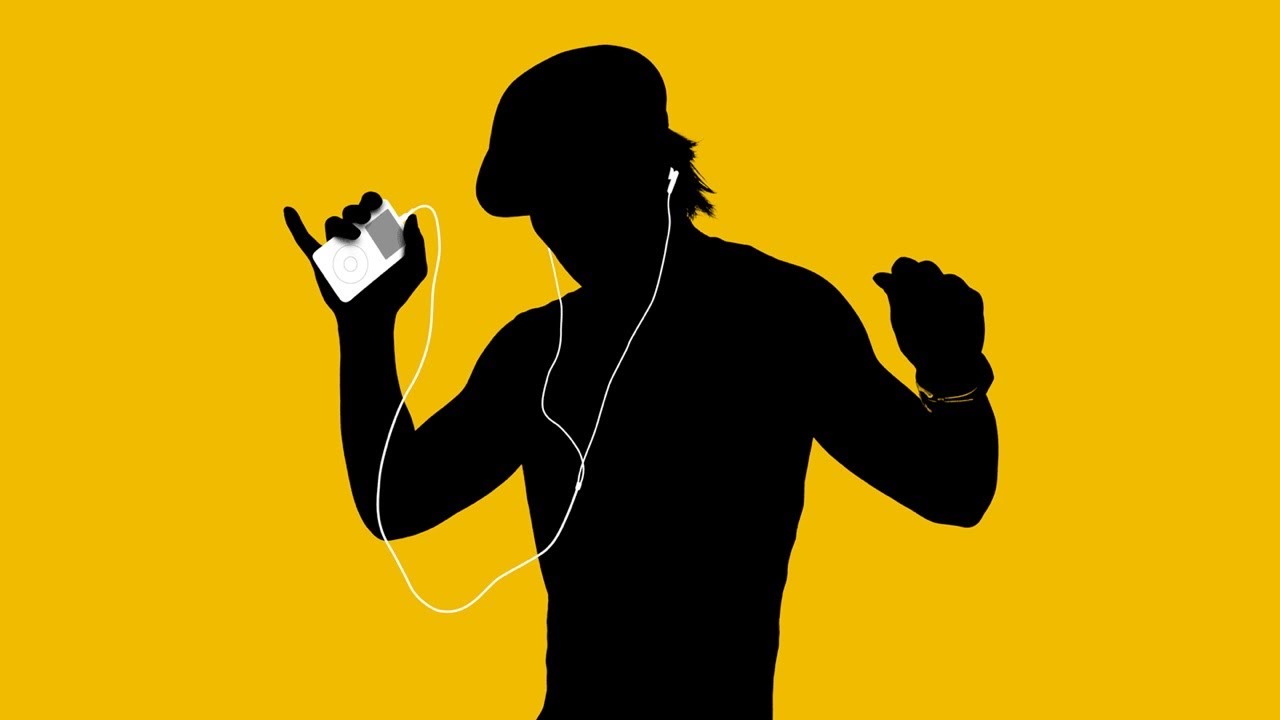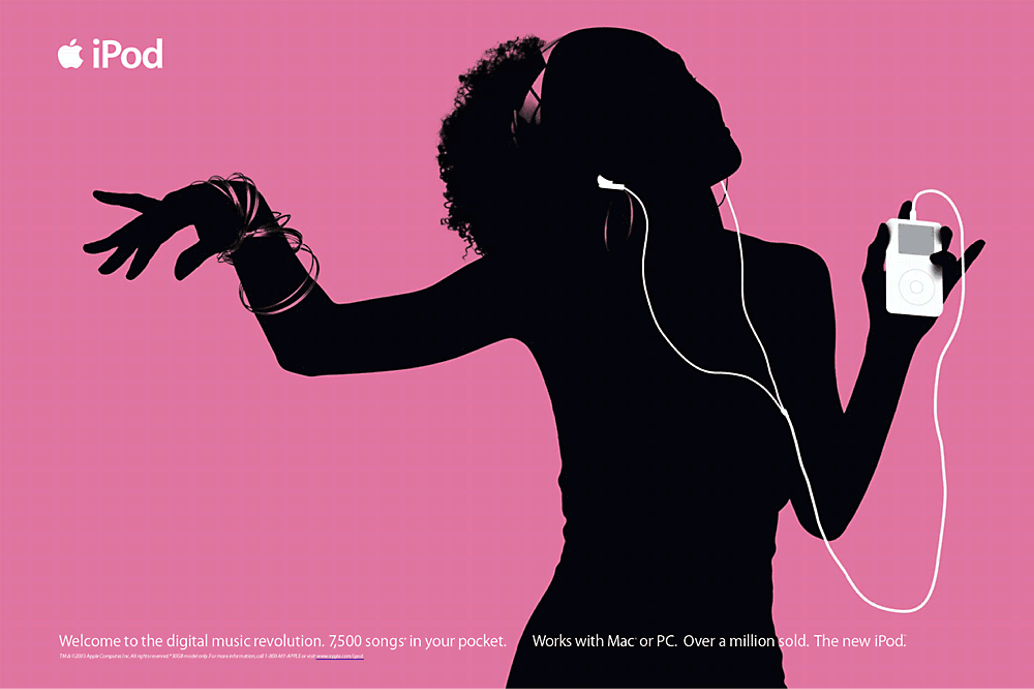 When these ads for the iPod came out, we immediately thought "Wow… that's cool. Microsoft sure doesn't have anything like that."
In fact, there were a number of functional MP3 players on the market at the time, but they weren't cool looking. They weren't branded. And they weren't as well designed as the iPod.
These print ads summed it all up in one, simple graphic solution. They didn't have to beat people over the heads with product features and mind numbing facts. They just showed the product in its jamming simplicity.
So here's another criteria for comparison ads… You can do them when public perception is on your side.  Before Apple ever launched the "I'm a PC"  campaign, the whole world knew the score. The TV spots just confirmed what everyone was already thinking.
And finally, when it's a David and Goliath situation, only David can throw out comparison ads successfully. Like when the little start-up burger chain called Wendy's took on McDonald's.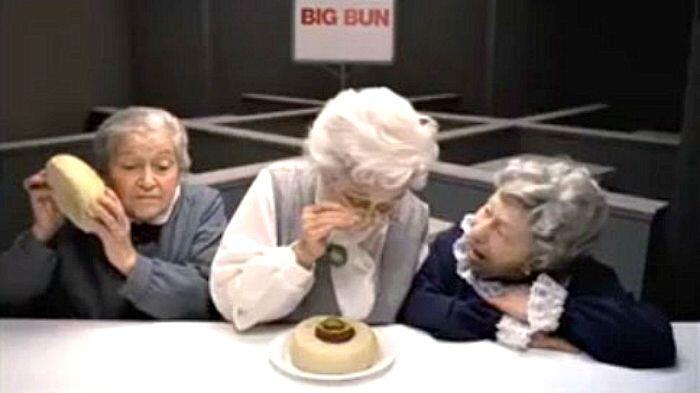 One brilliant comparative ad — three words — solidified that brand and cemented Wendy's success.
"Where's The Beef?"
It was a brilliant, humorous twist on comparison advertising. Their hamburger patties really were thicker and juicier than McDonald's, and the old lady just said it, flat out.
Notice that the word "McDonald's" is nowhere to be found in that script. Doesn't have to be… everyone knew that they were referring to the market leader. In that case, there's no denying the success of that comparison advertising.
Unlike Microsoft, McDonald's was smart enough to NOT respond to the humorous jab.
For more on advertising strategy, try this post.