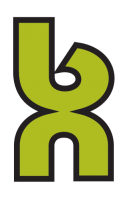 Why do some businesses with relatively mundane products and services take off, while others stagnate? Often it comes down to brand personality. Or lack thereof.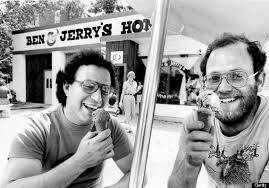 When Ben Cohen & Jerry Greenfield started selling homemade ice cream out of a renovated gas station in Burlington, Vermont, it was personality and a little extra attitude that helped get the business off the ground.
Jerry said, "If it's not fun, why do it?"
Ben said "Every company has a responsibility to give back to the community."
Those two simple ideas became the driving philosophy of the Ben & Jerry's brand.
Over the years they've had a lot of fun with their crazy flavors: First it was Cherry Garcia, named for Jerry Garcia of the Grateful Dead.Currently, it's Karmel Sutra. Imagine Whirled Peace. What A Cluster.  Magic Brownie.  Jimmy Fallon's Late Night Snack. And Alec Baldwin's Schweddy Balls, named after a Saturday Night Live character.
There's authentic brand personality in every lick.
Name Jumper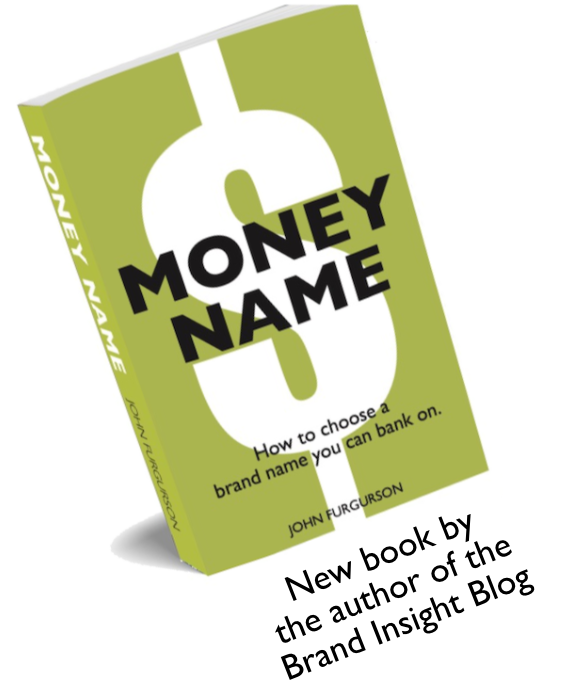 Shortcut to
better brand names
Starting a company or launching a new product? What are you going to call it? Quick! You need a really good name you can build into a million dollar brand. My new book can help. It's a quick and easy insider's guide to naming that will save you time, and make you money.
Needless to say, some people (including a few franchisees) were offended by the idea of Schweddy Balls on a waffle cone. But the company's not shy. In fact, you could say that bravery is part of the brand personality.
Ben & Jerry have never been afraid of a little controversy. In fact, they embrace it as a core brand value.
They decided from the get-go that the company needed to stand for something beyond just making money. So they built their passion for social and environmental issues into the business model. That, by itself, differentiates their brand from the competition — and from 90% of the corporations out there.
You don't see Baskin Robbins doing Free Cone Day for local charities. Or buying environmentally friendly freezers. Or supporting Fair Trade. Or railing against military spending. You won't find Haagen Daz supporting a local school fundraiser or occupying wall street.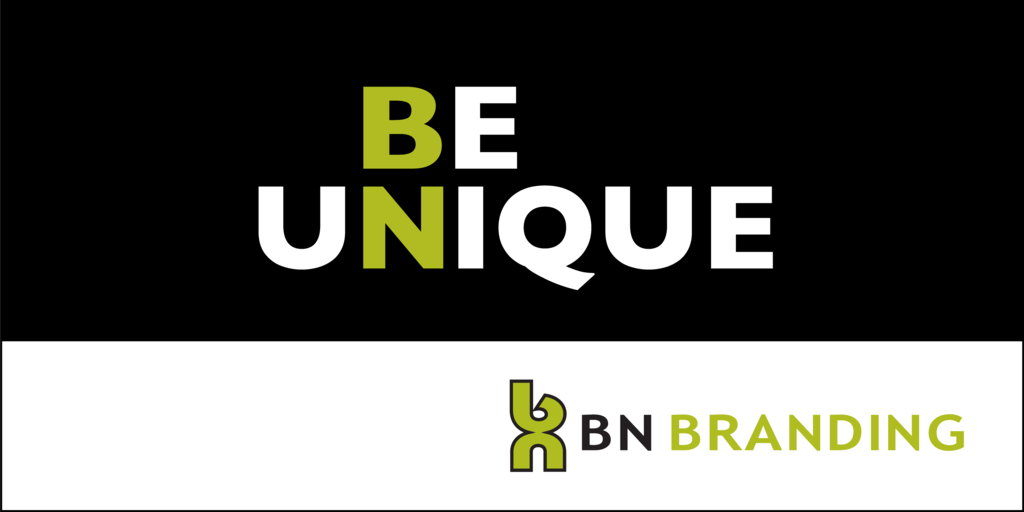 In their book, "Double Dip," Ben said "Modern marketing is a process whereby faceless, nameless, valueless corporations hire marketers to determine what the consumer would like their brand to be, and then fabricate an image that corresponds. But they still only get a sliver of the market, because their made-up story isn't any more appealing than the next. With values-led marketing you just go out there and say who you are. You don't have to fool people to sell them your product."
That's what you call an authentic brand personality.
Most business owners seem to think they should keep their personal views and beliefs out of business. But for Ben & Jerry, their personalities and personal moral code created a corporate culture that's become a model for value-driven businesses everywhere.
Like on the opposite side of the country, at McMenamin's in Portland, Oregon. If you've spent any time at all in Oregon you'll know the name McMenamin's… Brewpubs. Historic, landmark hotels. Great microbrews. Movie Theaters. Restaurants. Music venues. Hidden, hole-in-the-wall bars. And did I mention the beer?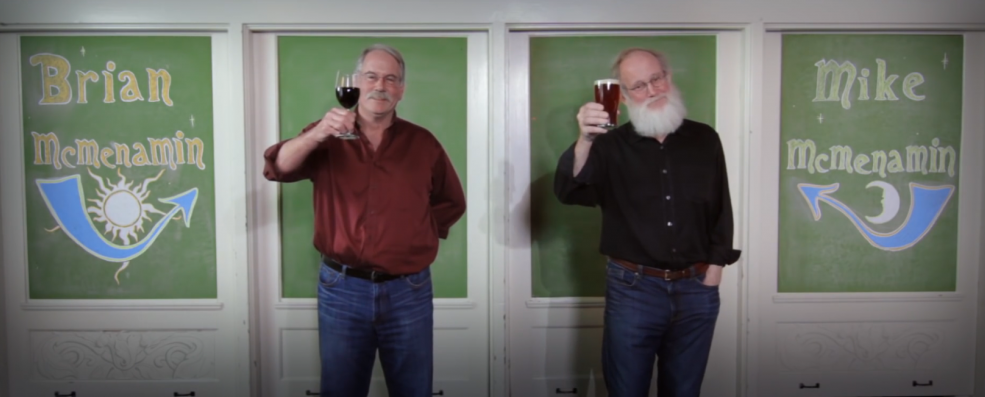 McMenamin's is a unique, regional brand that was started back in 1974 by two Portland brothers, Mike and Brian McMenamin.
Like Ben & Jerry, they aren't corporate marketing types or Silicone Valley entrepreneurs. They never really thought about how they'd build a brand personality. They're just normal, laid-back Oregon dudes with a love of old architecture and a taste for good beer.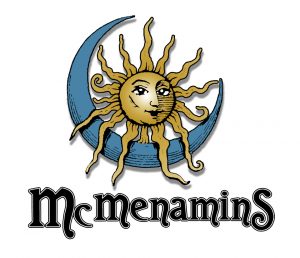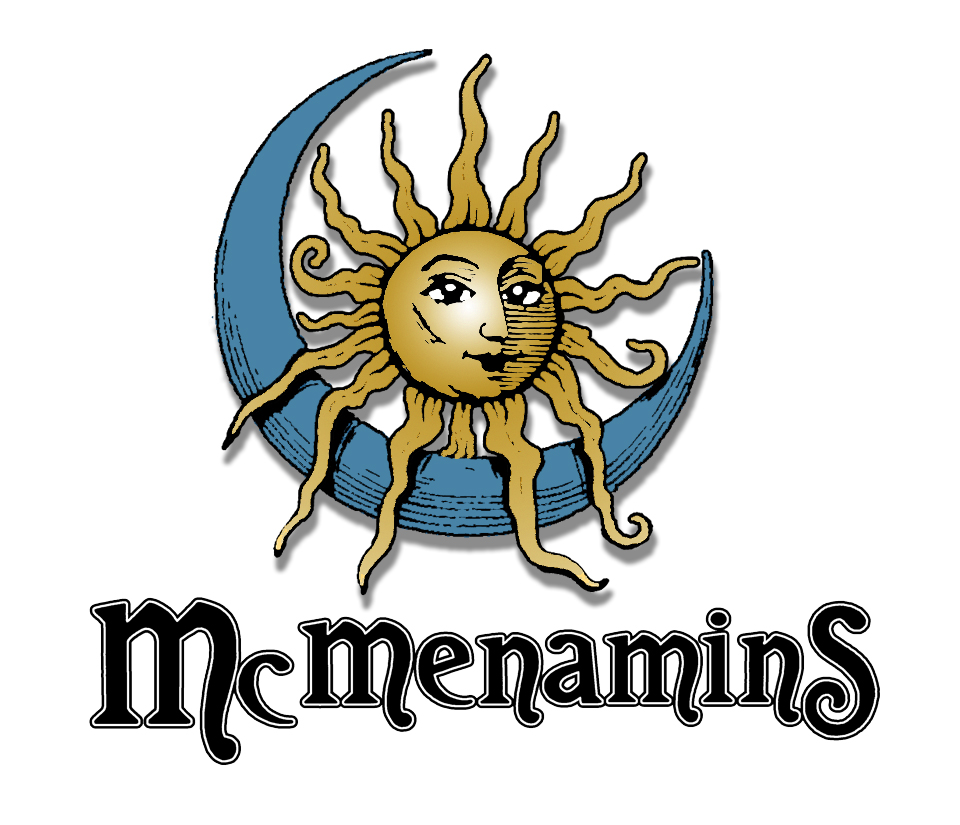 First they had a small café in a run-down industrial area of Portland. Then, in 1985, they created the first post-prohibition brew pub in Oregon and ignited what is now a 22 billion dollar industry. Today they have more than 60 locations throughout the Pacific Northwest, many of which are undeniable destinations, in and of themselves.
One thing the McMenamin brothers have in common with Ben and Jerry is a quirky, earthy, anti-corporate brand personality. In fact, there's a conscious anti-branding ideology at McMenamin's that, ironically, produces a distinctive brand experience.
Even though each property has its own unique identity, they all bear a striking family resemblance. Check into any of their hotels or just order a pint at any of their neighborhood taverns and you'll know you're at a McMenamin's.

The vibe is distinct.  Appealing. Even irresistible.
Mike and Brian share a love of architecture, art, music, and good beer.  And they combine those elements in spectacular fashion at every location.
The brothers hate to see any cool old building go to waste.Their idea of fun is taking a dilapidated county poor farm in the unlikely town of Troutdale and transforming it into a 4 and a half star destination.
It's not development, it's historic reclamation.
At McMenamins, it's not about the personality of the brothers, it's about the personality of each property. The staff historian researches the story behind every property they purchase. Like the Kennedy School. The old Masonic Home in Forest Grove. The old Elks Temple in Tacoma, Washington. St. Francis School in Bend, Oregon. The history of the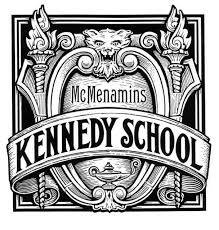 building and the neighborhood becomes part of the brand personality of every location.
The distinctive brand identity of every new property fits with the quirky look and feel of the overall brand. Not only that, when you walk into any one of their locations,  you'll immediately notice the consistent identity and atmosphere in every little detail.
The execution is amazing. Oregon is chock-full of brew pubs these days, but none can match the appealing atmosphere of a McMenamins.
You won't find the McMenamin brothers doing publicity stunts or speaking engagements. They just stay under the radar and focus on doing what they do well… turning abandoned properties into thriving businesses. With good beer, exceptional experiences and a very loyal following.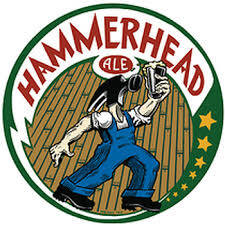 Everyday they get suggestions from fans across the country about properties that would be perfect for a new McMenamin's.  And when one of their oldest taverns burned down, customers held a vigil in the parking lot. Brian McMenamin called the response "spine-tingling."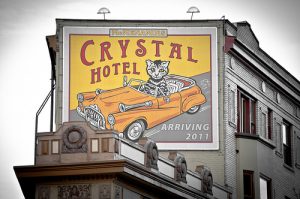 That's brand loyalty!
And it doesn't come from big, trumped up marketing efforts. It comes from doing things passionately. Consistently. And honestly.
As Ben & Jerry have said, "Only the quality of the product and the resonance a customer feels with the company can produce repeat business and brand loyalty."
Big personalities resonate. But as the McMenamin brothers and Ben & Jerry prove, you don't have to be Richard Branson to build a successful brand. You just have to be passionate about something. Because humans are naturally drawn to passionate people.
If you're ever in Bend, Oregon, give me a call and I'll treat you to a beer at the Broom Closet bar at  McMenamin's Old St. Francis school. We'll talk branding, business and personality.
For more on how to build an authentic brand personality, check out this post.