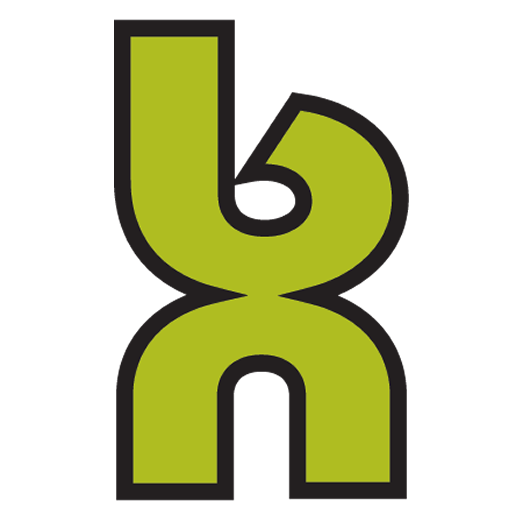 I don't comment on politics. However, the constant flood of blatant falsehoods from President Trump has certainly inspired this post on brand authenticity, honesty and truth in advertising.
In politics, the standards for lying are lower than they are in business. You can sling mud, tweet utter nonsense, and hurl half-truths at your opponent and get away with it. He'll just sling it back. Or the populace will simply look the other way.
In business, it doesn't work that way. "You suck, we don't" isn't a good messaging strategy.
Consumers are quick to call you out, via social media, if your advertising is BS. And if you say nasty things about your competitors, you'll probably get sued.
It's actually illegal to blatantly mislead consumers. And if you live in a small town, like I do, disparaging a competitor will almost always come back to bite you in the karmic ass.
In marketing, advertising and selling, there's a big, gaping grey area when it comes to the claims you make and the image you portray.
Many people believe "truth in advertising" is an oxymoron.
Of course burgers always look bigger and juicier in ads than they do in real life. All women are rail-thin and perfectly endowed in fashion advertising. And it's always clear skies and mai-tais in the travel brochures for Kaui. (No one really expects them to show the island in a downpour.)
So critics jump to the conclusion that all advertising is false advertising. That all marketers use dishonest "trickeration" to get us to buy things we don't want or need. They say there is no truth in advertising. Alternate facts, maybe, but not truth
Not so.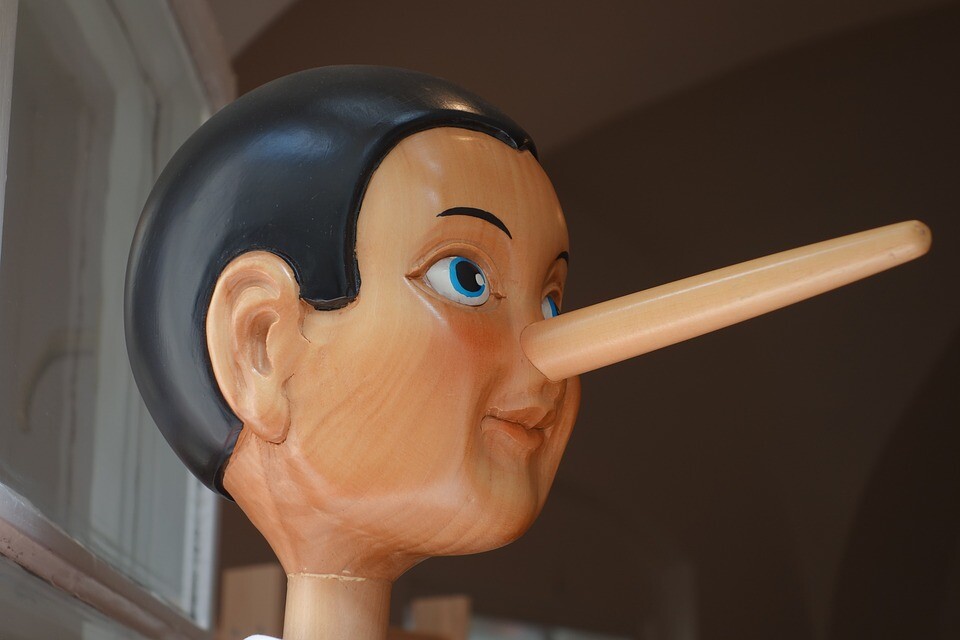 Great brands are built by business owners (and their agencies) who know how to tell good stories. And good story telling always involves elements of truth, plus a little "creative license."
Your brand stories don't have to be literally true, but they must ring true to a particular group of people.
Even the most well-documented non-fiction stories are not 100% true.
Ken Burns, the famous documentary filmmaker once said, "all story is manipulation. Truth is a by-product of our stories. And emotional truth is something you have to build."
As marketers, that's what we're really after… emotional truth. Nothing works better.
When your brand story strikes an emotional chord that matches someone's personal world view, you have a truth in his mind, and a winning campaign.
It's more like suggestion than manipulation. In this age of instantaneous customer reviews, manipulation won't fly. You have to be more subtle than that.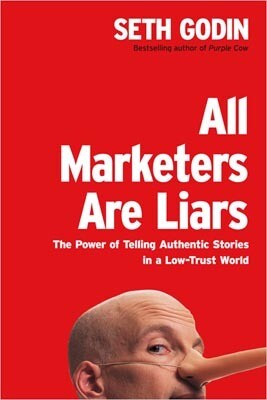 In Seth Godin's book, "All Marketers Are Liars" he reminds us that the brand story you tell isn't really your story at all. It's the consumer's story that he tells himself that really matters.  You might try to "sell your story," but in the end it's the consumer who convinces himself why he wants or needs your product.
In an old 60-minutes episode, the producers tried to paint the Italian eyeglass company, Luxottica, as irresponsible and phony because they make eyewear for dozens of different designer brands, including Oakley, RayBan, Prada, Polo, Coach, Vogue and many others.
60 Minutes says it's misleading, that all those fancy brands are made out of the same factory.
Perhaps. But I don't think anyone cares. The factory that produces the glasses, and the parent company behind the factory, are not the story that's relevant to consumers. The brand is what's relevant.
Sometimes truth just doesn't resonate.
Regardless of the fact that all those glasses come from the same factory, consumers will convince themselves that their brand is better. Different. More desirable. That's the power of great, long-term branding.
When you buy designer glasses from DKNY or Tiffany & Co. you're buying into a different story than if you choose Oakleys. For some people, the Oakley story is more personally meaningful. More "true."
For me, it's not Oakley or any of the designer brands. It's the Maui Jim story that rings true. Or at least, the most truthful for me.
As consumers, we constantly frame and reframe "truth" to fit our own values and beliefs. 
Marketing helps the process along, basically enabling us to continue telling ourselves stories that justify our purchases. Even ridiculous ones like $300 sunglasses.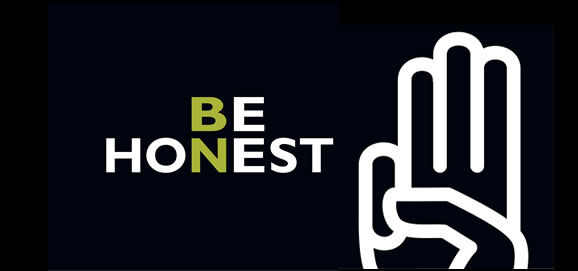 The famous, old Avis campaign is a good example.  By adopting the tagline "we try harder," Avis helped people reframe the truth… that Hertz is #1 in the market.
Avis planted the seed of doubt… that bigger is NOT necessarily better. Suddenly, that market leadership position didn't equate with the best.
That long-running campaign rang true for millions of people, and helped Avis grow tremendously.  It was an idea that lasted more than 40 years.  Was it absolutely true? No, probably not. I doubt that every Avis employee actually tried harder than the guys at Hertz. But inside the company it was a truthful effort. "We try harder" became one of the company's internal core values.
So here are some tips for truth in advertising, marketing and branding:
1. Facts are far less interesting than stories. If the facts are truly on your side, that's great, your marketing job will be a lot easier. But you still need to find a creative way to present those facts. That means weaving them into a compelling narrative.
2. If you have a me-too product, you're going to have to "bluff with fluff."  That's when your advertising messages are even more critical to success. You have to come up with something beyond the product or service to hang your hat on. That's what Avis did. That's what Allstate's doing with the "mayhem" campaign. That's what every golf club manufacturer does. Product parity demands an effective use of exaggeration. A little more "spin."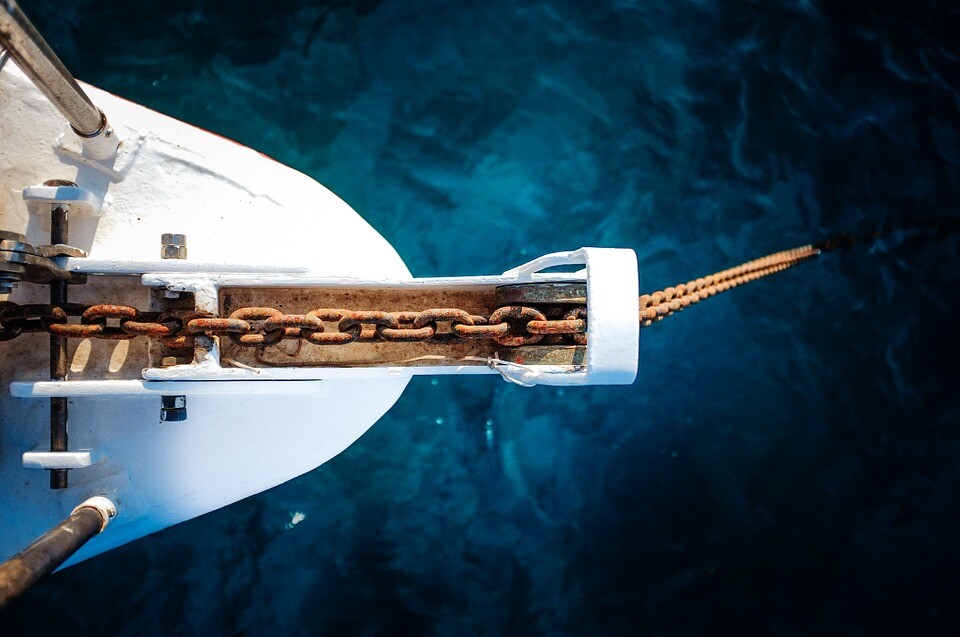 3. Make sure your marketing communications are anchored in truth. The premise of your campaign, and the meat of your message, has to hold water. Otherwise, consumers will tag it immediately as B.S.  The mayhem campaign for Allstate is anchored in a common truth… that trouble lurks around every corner.
4. Be consistent. Once you figure out what that emotional truth is, stick with it!  You can vary the execution, but the underlying message and the "voice" of the campaign needs to stay the same. The more your messages bounce around, the less credibility you'll have. Click here to get help from BNBranding.
5. Always portray your product in the best light possible. Being "authentic" doesn't mean you should use crappy photos of your product, or cheap packaging. If you have to, leave out the facts that point to another choice. Steer the conversation your way.
6. Admit it when don't know or can't stack up. Admitting a true shortcoming of your company or your product is a great way to disarm prospects and build trust. Be truthful about what you don't do, and use that to your advantage.
7. Never pay people for "reviews," and don't write fake testimonials. Verbatim comments from happy customers carry a lot of weight, but people can tell if you're writing them yourself.  There are subtle little language clues that give you away, every time.
8. Remember, your story is what the consumer believes it to be. And one person's truth is another person's lie.  You'll never please all the people… Just those who share the alternate reality of your particular market segment.
9. Business is about relationships. Relationships hinge on trust. So lying, cheating or doing anything that betrays trust, also hurts the brand. As Marty Neumeier said, "Trust is the ultimate shortcut to a buying decision, and the bedrock of modern branding."
10. Remember that consumers are deeply, contagiously skeptical.  And if they feel they're being duped, they'll shout it out any way they can. In fact, there's a small, but vocal, segment of the population that has nothing better to do than lurk around on Twitter just waiting for something to snark about.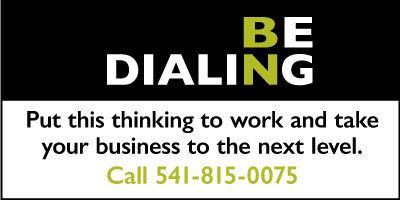 11. Be Novel.  Great novels aren't true but they reveal truths. They involve deep, meaningful characters and a storyline that grips, moves, builds. Brands should do the same.  If you're staying static, you're losing relevance. And great writing is a differentiator, all by itself!
Click here for more on truth in advertising. 
Click here to get help from BNBranding.