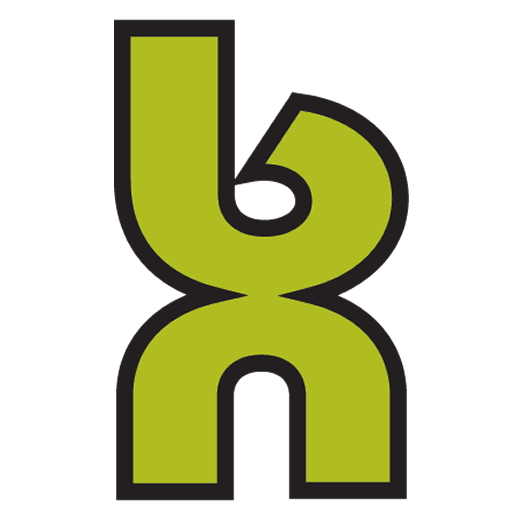 Never underestimate the lingering power of brand identity design in the golf business. Decades after you've completed that all-important-yet-highly-undervalued project, your brand identity will either be a tremendous asset to your business, or an anchor that continually drags you down.
Like the good, the bad and the ugly.
And it's not subjective! Ugly designs just don't sell well, in any form. So just look at the numbers; If your branded merchandise sales are flat, and if inventory turn is slow, you should take a serious look at the design of your brand identity.
At the very least, a good design firm can provide a dramatic, before-and-after improvement to the aesthetic appeal of your brand identity. But it's not just about looking good. It's about selling more, building goodwill, and gaining long-term brand loyalty. If your logo looks like crap on a hat, that's going to be really hard.
I see that problem a lot in the golf business.
For many golf operations branded merchandise represents a nice annual revenue stream for the proshop. If you're Pebble Beach, Augusta National, or Bandon Dunes you're going to sell a lot of branded hats, shirts and golf towels simply for the souvenir value. Even if the design work is less than stellar.
But if you're one of 120 courses in Palm Springs or Mrytle Beach fighting for every last penny of revenues, your brand identity design better look downright snazzy. The design alone is what differentiates you from the pack and moves product off the shelves.
That's where Design, with a Capital D, can provide a tremendous competitive advantage. Or not!
Here's what management guru Tom Peters has to say about design. (He's the only management guru who writes a lot about design. If you only read one business book in your life, read "ReImagine")
"Most people think of design as a patina. A finishing-off process of prettifying things. But in great companies like Apple and Sony, design sensibility is the antithesis of that.  It's the soul that drives the enterprise."
If you're going to pay Tom Fazio or Ben Crenshaw millions of dollars to design your golf course, you better spend a proportionate amount on your brand identity. Your identity design should be as beautiful as the golf course. It should reflect the design aesthetic of the architect as well as the broader, brand concept behind the project.
The objective of branded merchandise is not just to make a buck. It's also about pride, and loyalty, and showing off…
When your customers or members go elsewhere to play golf you want them proudly displaying YOUR merchandise. So brand identity design, when done well, turns customers into walking billboards.

Unfortunately,  a big brown blob for a logo is not what people want to wear around. Doesn't matter what fancy brand of shirt you put it on, it still looks like a dollup of dog doo. No one wants that on their hat, or even on a golf ball.
The lingering effect of an ugly logo is dismal-looking sales data and very little exposure beyond the gates of your own golf course.
Every golf course has trees, so a tree logo is not going to differentiate your course. And yet trees are a dime a dozen in golf course logos. A tree is the second-most overused item in golf course brand identity work. (Two golf clubs crossed is the first!)
Here are some more examples of bad brand identity design for golf courses:
Many graphic designers are afraid to question the wisdom of a client's instructions to "just make us a tree logo." So they spend ridiculous amounts of time trying to execute the idea of a tree in a simple, pleasing graphic style. Some of the more imaginative designers will try an impressionistic approach, and end up with a jumbled mess like this brainy thing:

But most just try to draw a very real tree. The harder they work on the illustration — more literal they get with your logo —  the worse it gets:
And, of course, make it green!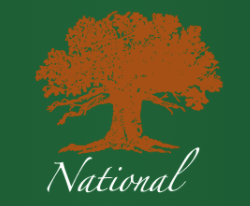 When you see this juniper tree on a shirt, you'd swear an ink pen blew up in the front pocket:

This moss-covered oak tree appears to be bleeding. Or is it a Rorschach ink blot test?  I'm not sure. Every year that this logo remains on the pro shop shelves means the course is leaving money on the table.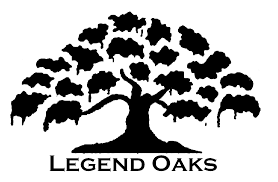 Bottom line: Unless you're Cypress Point, don't use a tree as your logo. Even if the name of your golf course is the name of a tree, there are other, more creative solutions to explore.
If you buy a logo from Fiver you'll only get the most literal, no-brainer ideas.  (Like that oak tree above.) Low cost, foreign designers will not spend time getting to know your market or your brand, much less your industry and your operational advantages. They won't understand how the logo has to appear on a logo or a ball marker. They won't appreciate the nuances of your golf course, or the game, for that matter.
So that low-cost logo's not going to save you money. In fact, it'll actually cost you money every year in the form of lost sales, lost advertising opportunities, and overwhelming apathy among your membership. It's like negative ROI of 10x or 100x. But don't quote me on that. Long term, it could be much worse. (Read about one worst-case scenario.) 
Your brand identity design goes beyond the logo. It's words too. Ideas. And a story.
A long time ago when I first moved to Bend, Oregon I was tasked to do some advertising for a local golf course with the unfortunate name, "Pine Meadows."
I said no way.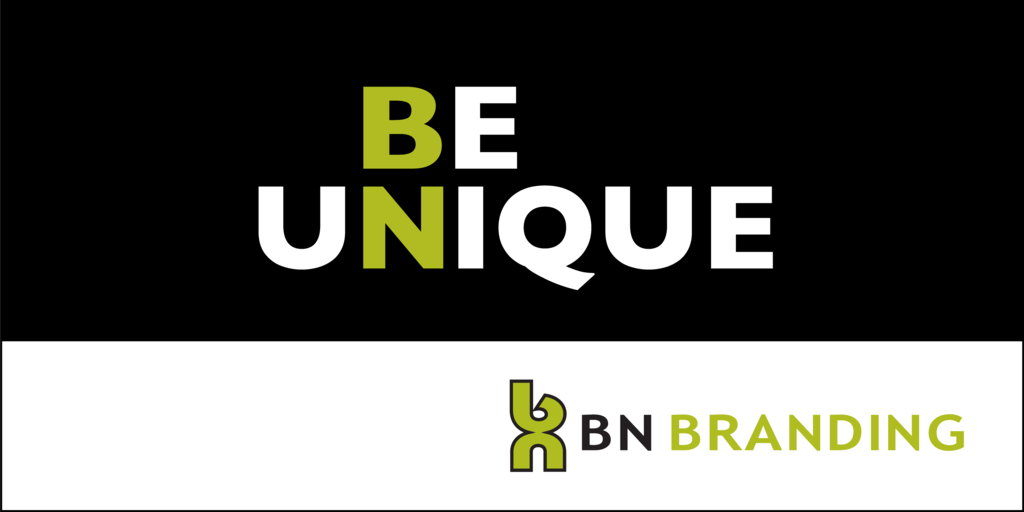 "We're not spending a dime of their money on advertising until we convince them to change the name. It sounds like a cemetery or a trailer park. Besides, there are a 27 golf courses across the country called Pine Meadows. There's no way they could trademark that."
Thankfully, the new owners were open-minded. Even though they didn't fully grasp how bad Pine Meadows really was, they approved an additional budget for naming. (We have a great process for that)
So we dug in. We researched the history, geography and geology of the area. The course overlooks the Deschutes river, so that was a source of inspiration. We looked into the local flora and fauna, and even tribal legends from the earliest inhabitants.
The name I came up with is, to this day, one of the most memorable golf course brand names in the country:  Widgi Creek.  Three syllables. Starts with a whisper and ends in a hard K sound.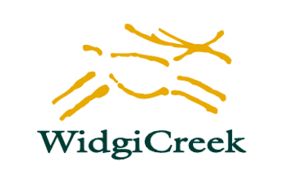 No, there's no creek by that name.
However there were some petroglyphs not far from the site. And there always were plenty of elk meandering through the golf course. Thus, the brand identity design by Shelly Walters.
This name and identity has a great story built into it. Everyone wants to know where it came from and what it means. In other words, it's engaging!
No one ever asked, "what's the story with Pine Meadows?"  Snoozer names = snoozer sales.
Once the name and identity were complete we did print, radio and television advertising that propelled the course to #1 in the market.
Widgi Creek is not the best golf course in Central Oregon… The layout is tricky and frighteningly tight. The green complexes are no fun. But that doesn't matter. Golfers are quick to forget how poorly they putted or how many trees they hit.
But no one forgets the name Widgi Creek.
Obviously, it takes a lot to keep a golf course running profitably year after year, and merchandise sales are just a tiny part of the equation. You can't put lipstick on a pig, so if the condition of the course is horrendous, no amount of design work is going to help.
However, an engaging brand identity makes everything a little bit easier. Here's what you can expect from the lingering effect of well-conceived, well-executed brand identity design in the golf industry:
• Higher margins and faster turns on all branded merchandise the proshop.
• Tee sheets booked solid, even in the shoulder seasons. A healthy mix of tourist rounds and local's rounds.
• Higher-end clientele, which translates to more revenue per round.
• Higher percieved value of every round played.
• Better Google reviews and local word-of-mouth.
• A healthy mix of young and old, women and men. Millennials are more design savvy than 70-year-olds.
• Better top-of-mind brand awareness even in crowded golf markets. Almost every year Widgi Creek gets voted "Best Golf Course" by a local paper. I know people who hate that golf course, but still wear the hat all over the place.
If your branded merchandise has been moving slower and slower, give us a call. It's probably a design problem. Schedule a meeting with me through Calendly.
If your brand identity dates back to the Ben Hogan era, it's probably time to think about a rebranding project. You'll never know how much you've been losing until you get your brand identity aligned with the modern golf market.
Times are changing. There's music and hoodies and mobile apps all over the golf course. Do you want to look like your grandpa's niblick? Or do you want to look this good?