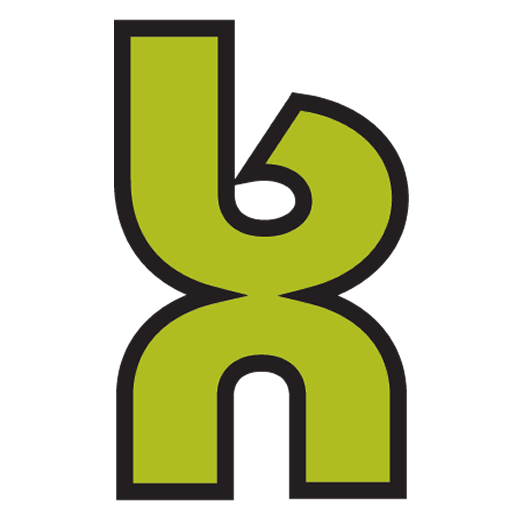 If you conducted a poll of 100 people like myself who develop brands for a living, 99 would tell you that naming your company is the hardest piece of the brand identity development process.
Naming is way harder than designing logos or writing brand narratives. Naming a business is harder than naming a baby. Naming is even hard for us pros who have a proven process in place and 30 years of experience under our belts.
For many entrepreneurs, naming their company is often harder than devising the idea for the business in the first place.
I've seen plenty of people with a brilliant idea and a solid business plan struggle endlessly for a good business name. I've also seen cases where ambitious founders settle for the first name that comes along that's available in dot com form. Both scenarios are less than optimal.
A good business name set you up for success like a favorable tailwind on a strong, warm current.
A bad business name is like a 10 ton anchor on a 20 foot boat. It'll drag you down and make every other facet of your business more difficult. You'll be rowing against the current the entire way.
Name Jumper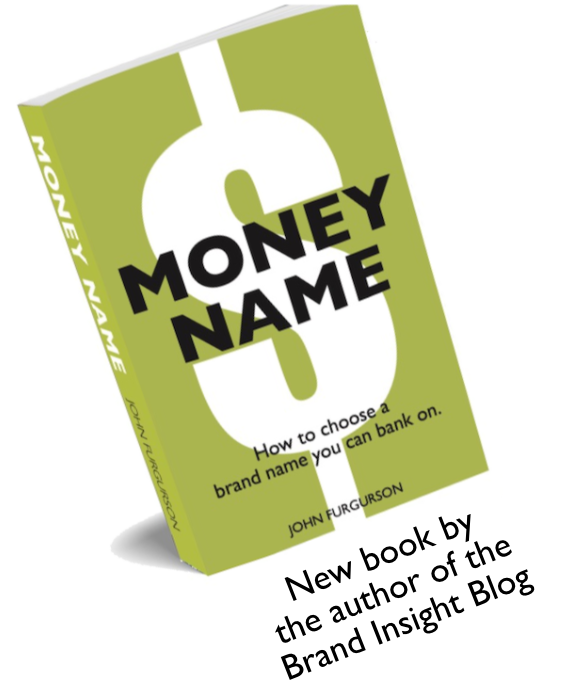 Shortcut to
better brand names
Starting a company or launching a new product? What are you going to call it? Quick! You need a really good name you can build into a million dollar brand. My new book can help. It's a quick and easy insider's guide to naming that will save you time, and make you money.
Here are three good reasons why business owners have such a hard time naming their own companies:
Reason #1: They fall in love with their own ideas.
When people try the do-it-yourself approach to business naming it's impossible to be even remotely impartial. They lack the perspective and the process they need to evaluate all their options.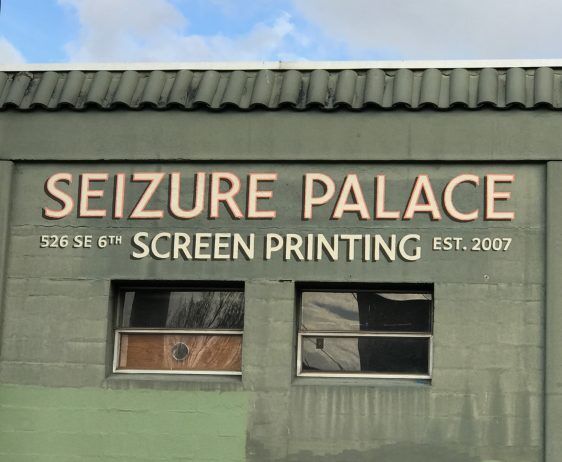 Frankly, they are blind to the shortcomings of their own ideas and they're just too close to it to make an educated decision.
Back in 2004 I met with an enterprising young coffee lover who wanted to open a chain of coffee shops called Thank The Goat. (Coffee was discovered by a goat herder who noticed his goats eating the fruit of the coffee plant.) He was so enamored with that origin story he couldn't be open minded about anything else.
Needless to say, Thank The Goat did not give even one Starbucks location a run for its money. Want a good laugh? See the worst business names of all time.
Here's another case I'm closely familiar with…
Three partners in an E-commerce company were so in love with their new brand name they pushed it into production before anyone fully vetted it with a trademark attorney.
It was not a bad name, but they wasted a lot of time and money developing a brand platform and brand identity around that name, only to find out it was not protectable.
Going back to the drawing board was very costly.
My company uses an 8-point grading system for name evaluation, and legal trademark protection is just one of the points.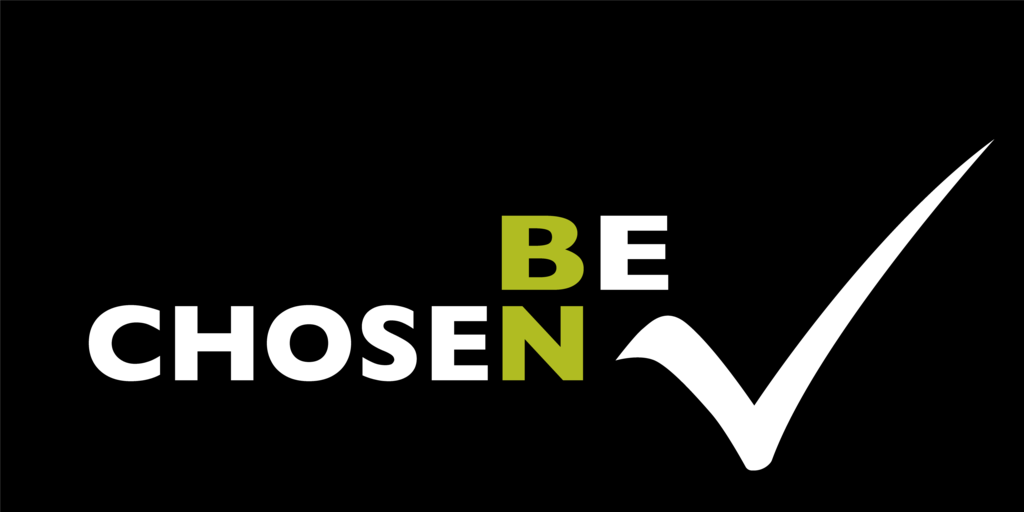 This report card approach forces the creative team and the client to look at all the "good" ideas from numerous different angles. It adds an element of objectivity to what is normally a completely subjective process.
Instead of relying only a vague gut feeling, we get a random sample of people to grade each possible name. Then we tally up the scores and let the client make a balanced, well-informed decision.
It's not a perfect process, but it's way more reliable than the usual, overly-emotional approach that most people take.
Not only has this process produced many great brand names, it's also helped many companies avoid the problems that arise when owners fall in love with their own ideas.
When clients see the grades on their names next to the grades for good, original names, they often see the method to our madness.
I know how it feels to struggle with a business name.  When I rebranded my own branding firm I found that naming my own company was dramatically harder than doing the same work for clients.
I had plenty of clever ideas, but I wouldn't say I was in love with any of them. I went back to the drawing board dozens of times, and it was still excruciatingly hard to pull the trigger. Eventually I pulled in a few friends and advertising colleagues to weigh in and help me see things in a different light.
What they provided was radical candor.  They pushed me in a more practical direction… one that has played out well over the years once we attached meaning to our new name.  It was that outsider's perspective that got me UN-stuck.
The fact is, the best brand names are the ones that create the highest level of disagreement.
When it comes to naming, polarization is a good thing! If the stakeholders are sharply divided — either they love it or they hate it — that's a good sign.
If everyone agrees the name is  "pretty good" you're going to end up with a boring, forgettable name. Time to go back to the drawing board.
The problem is, most owner/managers don't know how to deal with so much disagreement.
A grading system sheds light on that division of preferences, and can help business owners make the difficult call.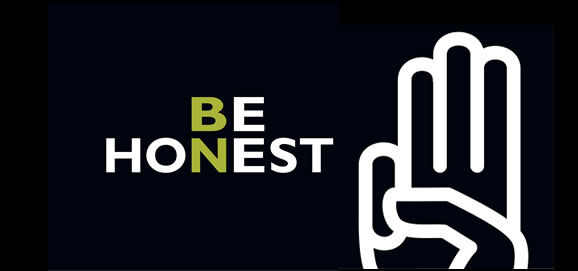 Reason #2: They're not a whiz with words. They don't have an ear for alliteration or an eye for typography.
Naming is the business of semantic invention. You have to make words up.
It takes a wide range of skills, knowledge and experience in disciplines that have nothing to do with business. Like Etymology. Art. Language. Poetry. Writing. Design.
Then combine all that with a savvy sense of business strategy. It's a tall order that very few branding firms or ad agencies can deliver.
There aren't too many entrepreneurs who would consider themselves well-schooled in those disciplines. If you are, great! Do you own naming.
But you're not adept at the craft of combining words, letters, syllables and sounds in unique new ways, then you're probably going to have a very hard time.
Your business name needs to sound good when spoken out loud, AND look good in type. It needs both audio and visual appeal. That's what will make it memorable.
If a name looks great and sounds great, it doesn't have to be literally meaningful or accurate.
That's where a lot of people get tripped up… they feel the need to spell everything out. Better to find a name that's suggestive, not literal. Then you can add meaning and context to your brand name with the identity design, a tagline, and your long-term messaging efforts.
Patagonia was named after a literally inspiring climbing location that Yvon Chouinard loved, but the word means much more than that now. It's not about any one destination. It's about the attitude, that passion and the lifestyle of getting out there.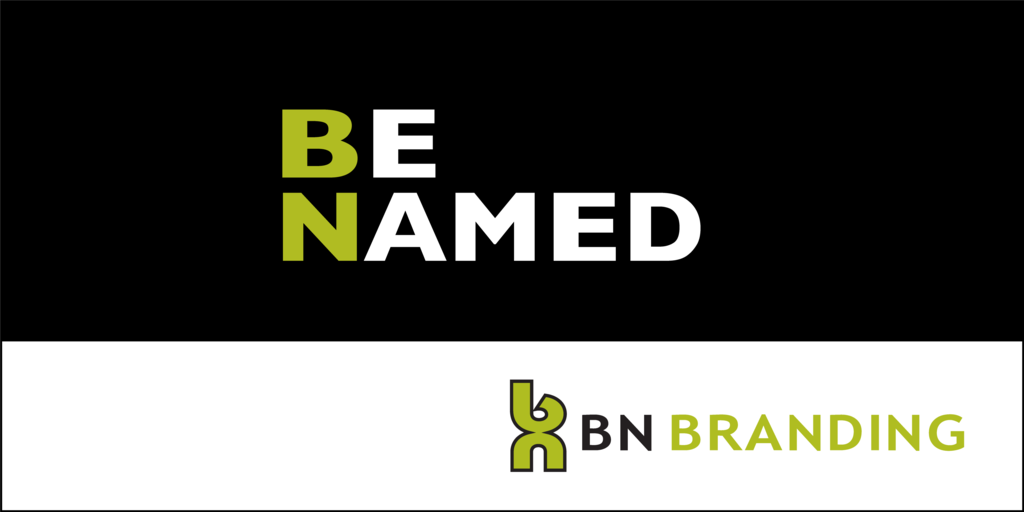 Reason #3: Most people never lay the strategic foundation for the right business name.
Brand identity development doesn't start by brainstorming clever names and searching for available URLs.  That's like building a new house without a foundation. You might end up with a beautiful, architectural gem, but it won't stand the test of time.
No matter who does the actual naming, there's a lot of homework to do before you dive into the brainstorming process.
You need a deep, fundamental understanding of what the brand's going to stand for in the long run. The brand framework needs to be spelled out, very clearly, and it needs to be based on real business. Not theory.  Otherwise, you'll spend way too much time going down bottomless rabbit holes that lead to names that simply aren't aligned with your brand.
So before you start down that deep, dark rabbit hole of brainstorming business names, give us a call. The cost of doing it wrong is nothing compared to the pay-off when you do it well.
Here are some of the names and identities we've done.