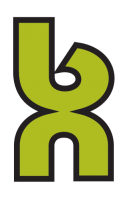 Every business needs photos… (Your brand image can't be built on words alone.)  Unfortunately, most people turn immediately to free stock photo sites. Doesn't matter if the images are for the website, ads, sales materials, email campaigns, social media posts or powerpoint presentations, they go to the same source every time.
The problem with cheap stock photography is this: It bores people to death. The eyes instantly glaze over because the brain's saying, "I've seen this a thousand times. There's nothing new or interesting here."
It's like the advertising blather you hear on local radio. How many times have you heard this cliché on a  radio ad… "our friendly, courteous staff is here to help with all your blah, blah, blah needs."
Chances are, you changed the channel before they could finish the sentence.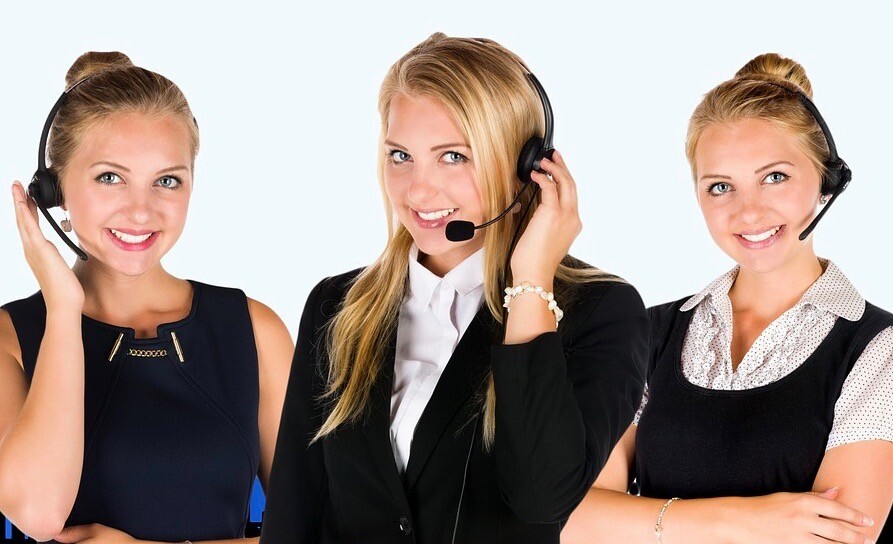 Crummy stock photos have the same effect on your brand image as verbal clichés.
Please, dear God, not another fake image of your "friendly, courteous staff."
This image is the classic, customer service visual cliché, and it's just as bad for business as the verbal clichés you hear on local radio commercials.
Unfortunately, stock images like that have become ubiquitous in the corporate world. ShutterStock alone has 350 million images to choose from, and most of them only cost a few bucks apiece. The internet has made it way too easy to drop-in mediocre images.
I have to admit, it's tempting.
But branding people like me work really hard to avoid the milk-toast visuals that are so prominent in website production, content marketing and digital ads these days. We spend countless hours searching for the perfect image for the job. And most of  the time, we have to settle for something that's sorta close to what's really needed, but not exactly.
Sometimes it's more cost effective to just commission a photographer to do it right. And it's always a better bet, from a creative standpoint.
Unfortunately, clients often balk at the photography line item in proposed budgets. They don't understand how crucial the right photos can be for brand image development purposes. They assume that the perfect photo's just waiting to be downloaded for ten bucks. At the touch of a button.
Name Jumper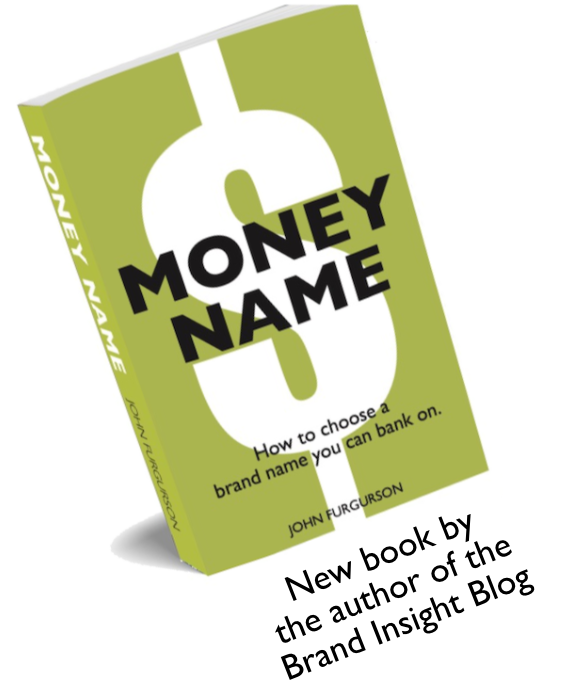 Shortcut to
better brand names
Starting a company or launching a new product? What are you going to call it? Quick! You need a really good name you can build into a million dollar brand. My new book can help. It's a quick and easy insider's guide to naming that will save you time, and make you money.
Mike Houska, commercial photographer and owner of Dogleg Studios, says easy access to so many images is both a blessing and a curse… he's selling more stock photos (rights-managed) but the assignment work is harder to come by.
"Royalty-free stock images are so cheap and easy to get, it's pretty much eliminated all the low-end and middle budget work for commercial photographers," Houska said.
"Back in the day, photo buyers had to comb through a bunch of giant stock catalogs, then call the stock company to do a search that may or may not turn up something. It was a hit or miss proposition at best, and the stock shots weren't cheap. Now you can easily find a thousands of images that roughly fit your criteria. They're not great, but they're close, and that seems to be close enough for a lot of people."
Close-enough for social media posts. Close enough for government work. But not a good idea if you really, truly care about your brand image.
Look at it from the photographer's perspective…
"When you're selling stock images, it's just a volume game," Houska said. "The only way photographers can make money is if their images are uploaded a thousand times over, so they make them as generic as possible. In that case, a picture's definitely not worth a thousand words."
Specific images, just like specific words, are what sell.
The question is, do you really want to hang your hat on a photo that's already being used by hundreds of other companies, including your competitors? Or do you want a compelling image that will help differentiate you from everyone else?
"Close enough" means you'll look just as boring as everyone else.
Let me pose this… does a "close enough" mentality fit with your corporate culture or your personal approach to business?
What would happen if the engineering department just said, "oh well, that's close enough" on a bridge project? Or your food safety team. How's that going to work out for you?
The fact is, your brand image should be just as important to you as the quality of your product.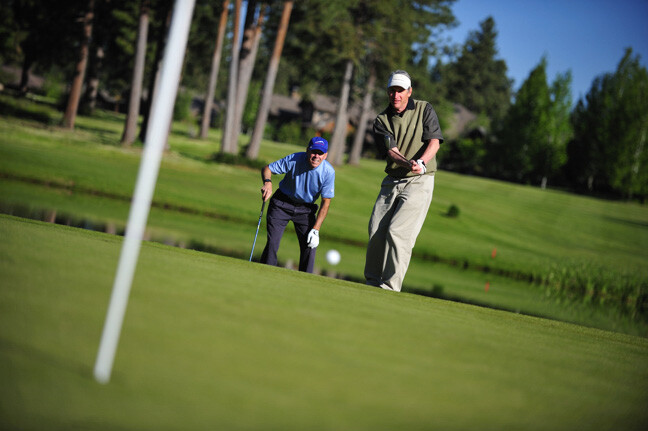 Here's an example:
Let's say you own or manage a golf course.
There are thousands of decent stock images of golf, and golf courses, that you could use. And these days, everyone seems to think that drone footage is the answer. But stock photography or drone fly-overs are a dime a dozen.
There's nothing that will lead the viewer into the experience or tell the authentic story of a particular club.
None of those stock photos will offend, but they won't impress either.
Sometimes it's better to just hire a good photographer who sets up every shot with the painstaking attention to detail that makes custom photography worth every penny.
This shot is a good example. It exemplifies everything that this club is all about. Sure, it's a beauty shot of the golf course, but it's also a story of friendly competition, camaraderie, social life and hope.
Successful brands are built on three things: relevance, credibility and differentiation. Cheesy stock photos can hurt you in all three areas…
If you're trying to convey a message of quality, your credibility goes right out the window with a cheap stock shot. If the shot's used by anyone else, differentiation is out of the question. And there's nothing relevant about an image that's designed to appeal to a mass market of consumers age 25 to 54.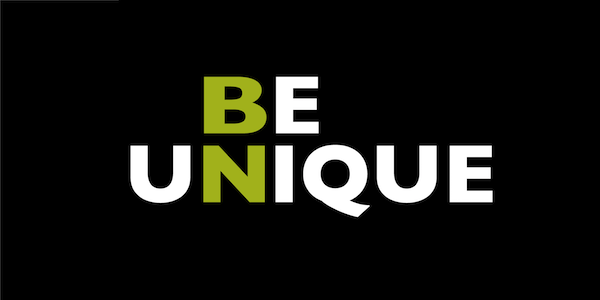 So the next time you're thinking that another stock photo will help your brand image, stop for a minute and ask yourself this:
Will this image add anything to the story I'm trying to tell here?
Does it support one of your core brand concepts, or is it just beige window dressing?
Or worse yet, is it just another visual cliché, like the good-looking customer service rep with the headset? If it is, dump it.
The bottom line is, stock photos are a fantastic resource, but small-business owners and marketers need to do a better job selecting the images.
The problem with stock photography isn't the photography, it's the judgement of the person choosing the image.
There are great shots to be found, but it takes a lot more patience and persistence than what most people have. So either spend a lot more time searching, or hire a photographer to get the right shot for the job to begin with. Your brand image will be better for it in the long run.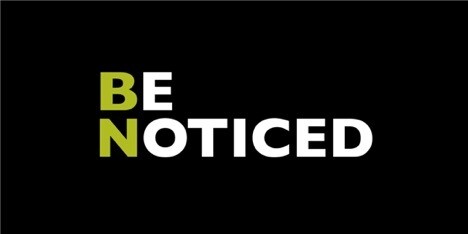 Another option is to develop your own, proprietary graphics that actually tie-in to the brand identity.
For instance, at BN Branding we use a series of images like this to help drive home our points, without resorting to stock photos that are nothing more than borrowed interest.
Let me show you one good example of how a lousy stock photo can completely ruin an ad.
This is a full page banner ad across the top of the Bloomburg Business website. This is some of the most valuable real estate in the B-to-B advertising universe. And in this case, it's a colossal waste of money.
Vistage is a well-known CEO support club, so they're advertising to business owners and CEOs who need some coaching. Good media buy, horrible creative execution.
Obviously, the "creative" team didn't spend more than 5 minutes choosing that critical image. Of all the spectacular mountain climbing images available in the stock photo world, they chose that boring piece of shit…
The climbers have their backs turned. There's no focal point to the photo, in fact most of the composition is a big, blank white space. The image is not the least bit inspiring. They aren't even at the summit!  This photo says absolutely nothing to support the idea of joining Vistage. It completely misses the point.
And don't even get me started on the headline. It goes perfectly with that meaningless stock photo.
I don't think it would be possible to come up with a more boring ad.
I'd like to hear about the worst clichés you've ever seen in marketing. Visual or otherwise. Post a comment, or e-mail me personally: johnf@bnbranding.com.
And I'd like to help you improve the visuals that are affiliated with your brand image. If you want help polishing the brand image of your company, call me: 541-815-0075. The first conversation is always free.
If you want to learn more about brand image, try this post. 
Go here if you want to see some of the great imagery we've creative for clients.