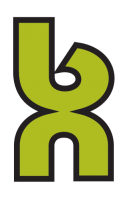 It didn't take long to get through the wildcard round at the Bend Venture Conference. Each presenter had exactly 60 seconds to do an elevator pitch. The best short pitch won a chance to do a 10-minute presentation later in the day. The ultimate prize: Hundreds of thousands of dollars  in venture capital.
Nothing tests an entrepreneur like a one-minute limit, and conference co-founder Karen Fast was right there, enforcing the 60-second rule with her wind-up kitchen timer. Low tech, but highly effective.
"Time's up!"
It was fun to watch.  Presenters really had to hone their pitches down to the bare essence that captured the imagination of the audience.
Plus, they had no PowerPoint slides to use as a crutch. Clearly, some were out of their element. A couple people blew it completely and every presenter was seriously challenged by the brevity of it. Others demonstrated great leadership by telling a succinct and polished story. 
Name Jumper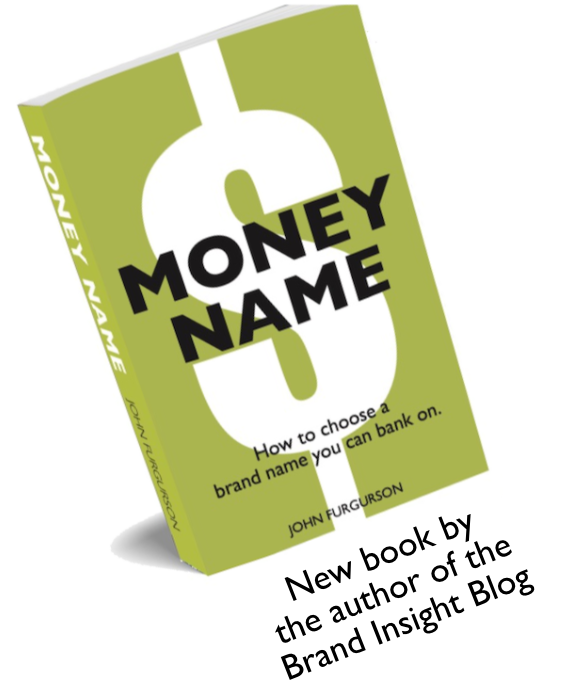 Shortcut to
better brand names
Starting a company or launching a new product? What are you going to call it? Quick! You need a really good name you can build into a million dollar brand. My new book can help. It's a quick and easy insider's guide to naming that will save you time, and make you money.
So here are a few tips for for anyone who's trying to write an elevator pitch or convey a big idea in a really small amount of time.
• What you say in an elevator pitch is important, but it's what choose NOT to say that makes all the difference.
The objective of the one-minute pitch isn't to close the sale, it's to open your audience up and leave them wanting more. Don't educate them, just tease them. Withhold some really important bombshells for the next meeting. The real objecitve is to get them to ask the right questions… the easy ones that lead right into your most dramatic points.
• Don't try to condense your 20-minute slide deck into a one minute elevator pitch.
About half of the wildcard presenters did this… they just cherry-picked what they thought were the most important bullet points from their 10-minute PowerPoint presentations.
But a one-minute elevator pitch is a completely different animal. You need a script that's conceived, written and honed down specifically for the purpose or dramatizing your big idea in 60 seconds or less.
• Tell your story, starting with the problem and solution.
In radio, 60 seconds is enough time to establish a plot, develop memorable characters and introduce a touch of humor. So you should be able to convey the gist of your business idea in the time allowed.
Great print ads work on a 3 second level, a 30-second level, and a 3-minute level. Your pitch should work the same way, if you have time. In any case, you'll have to get to the value proposition immediately.
•Whatever you do, don't start with numbers!
It doesn't matter that your market is 39 zillion dollars, launching into your pitch with a big number will not differentiate you from all the other presenters. Besides, the stats just won't resonate with 90% of the people in the audience. You can address the market size later, if you make it to the next round. It's way more powerful to show how your product will solve one person's problem.

• Get the right person up on stage.
A tightly edited script is crucial, but you also need a good, credible pitchman. The best presenters engage the audience with some charisma and deliver the message with passion and clarity. They have just the right balance of bravado and business sense, so they don't come off sounding like a used car salesman, on one hand, or an engineering geek on the other.
It's not always the CEO or the person with the most experience. One of the presenters on Friday had a good script, but his demeanor was just too laid back to get people's attention. Another, who had an impressive track record of start-ups, bumbled it completely.
• Forget about introducing yourself.
You don't have time to be cordial. In his book, The Art Of The Start, Guy Kawasaki puts it this way: " Unfortunately, entrepreneurs still believe a pitch is a narrative with an opening chapter that must always be autobiographical."Don't talk about yourself or the management team. That can come later. Instead, get to the gist of your idea right away.
• Remember, the voting audience is judging the presentation as well as the idea.
If your business idea has a major WOW factor then you can let the idea carry you. But you still need to verbalize the idea in a compelling way.
For instance, there was a company at the Bend Venture Conference that has potential to cure Malaria. Seriously. Unfortunately, the presenter completely missed it and bored the audience to death. They may have had the biggest big idea of all, but they got beat out on style points.
• Step out of the businessman mode for a minute, and think like an advertising guy.
How would a classic pitchman dramatize your idea in a 30-second spot? Can you demonstrate it? Showing is always more powerful than just telling. Everyone remembers the "Will it Blend" series for Blendtec.
• Don't underestimate the power of a good, old-fashioned product demonstration.
Guess who won the wildcard round… The one guy who could demonstrate his product right then and there. He showed the audience what his product does, and didn't waste one second explaining how it does it.
Writing your one-minute pitch is one of the hardest things you'll do. You have to put aside your businessman hat, and think like an entertainer. It's not for everyone.
What you show is just as important as what you say.
A lot of presenters rely on lousy stock photos or overly-complicated charts and graphs. But the best presenters had one or two branded visuals that helped cement their idea in the minds of the audience. At a glance.
If you want to learn more about how to polish your pitch for venture capital, click here.
If you want to save yourself a lot of pain and agony, dial this number: 541-815-0075.  It doesn't cost much, but it can pay off big time.