In branding circles, Scott Bedbury is kind of famous… He worked at Nike during the "Just Do It" years. Helped Howard Shultz build the Starbucks brand. And now he consults with a few lucky businesses and does speaking engagements all over the world. Even Kazakstan. Nice!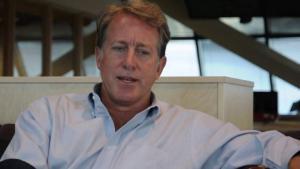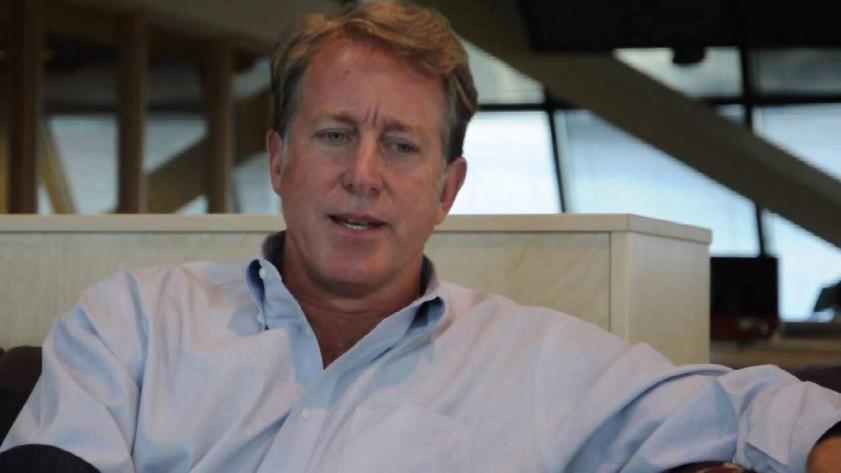 Bedbury's a very genuine guy, which is good, because that's part of his branding mantra; the importance of being genuine.
These days, you can't get away with being disingenuous. Some blogger, somewhere, will call you on it faster than you can say, "Where the hell's our PR firm?" As Bedbury said, "the days of the corporate comb-over are gone."
The brand assessment work we do is designed to reveal the truth behind a brand, not a well-polished corporate version of it. But some companies don't like looking in the mirror. They aren't forthcoming with the comb-overs and other cosmetic improvements because the genuine attributes of their brand just aren't pretty.
I've seen plenty of cases where a company's internal perception of the brand doesn't jive with the consumer's reality. If that's the case, your branding efforts will have to reach much deeper than just the marketing department. You'll actually have to change the product, tweak the operation or hire a different team. Because "everything matters."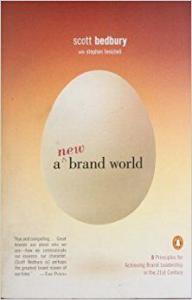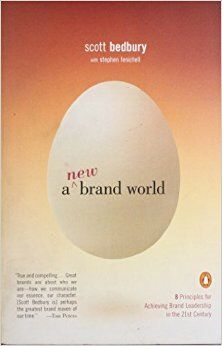 It's nice to hear that Bedbury's donating his talent for good causes. As he says, great brands use their superhuman powers for good and place people and principles before profits. "Give a damn, and give back," to be exact.
Patagonia is a company that gives a damn. There's nothing fake about Yvonne Chouinard's dedication to environmental causes, and it shows in everything the company does. The Patagonia brand, the operation and the products are aligned perfectly around a single, unifying idea… Save the environment so we can all enjoy the outdoors.
Unfortunately, few companies are as focused or philanthropic as Patagonia. Several business plans came across my desk in the past week, and it reminds me why Bedbury's branding message is so important. All too often, the startup is only about cashing out. Nothing else.
Jim Collins, author of Built To Last, has something to say about that: " The entrepreneurial mind-set has degenerated from one of risk, contribution, and reward to one of wealth entitlement. I developed our business model on the idea of creating an enduring, great company — just as I was taught to do at Stanford — and the VCs looked at me as if I were crazy. They're not interested in enduring, great companies, just an idea that you can do quickly and take public or get acquired within 12 to 18 months. "
Anyway, even if you don't have a great company that donates a portion of your profits like Patagonia does, you should still have a cause that drives your operation. You need a purpose the employees can rally around… something more meaningful than just boosting the stock price.
Scott Bedbury's boss at Nike, Phil Knight, was adamantly against his employees watching the stock price. When Bedbury got to Starbucks it was posted by the hour, up on a bulletin board for everyone to see. Not sure if Bedbury was able to change that practice or not, but it never sat well with him. He'd rather think long term.
Another thing about Bedbury is that he can still laugh at himself. (Or at least he could the last time I saw him speak in Bend, Oregon.) Again, he's following his own advice. An amusing anecdote and an easy chuckle are perfectly "on brand" for Scott Bedbury.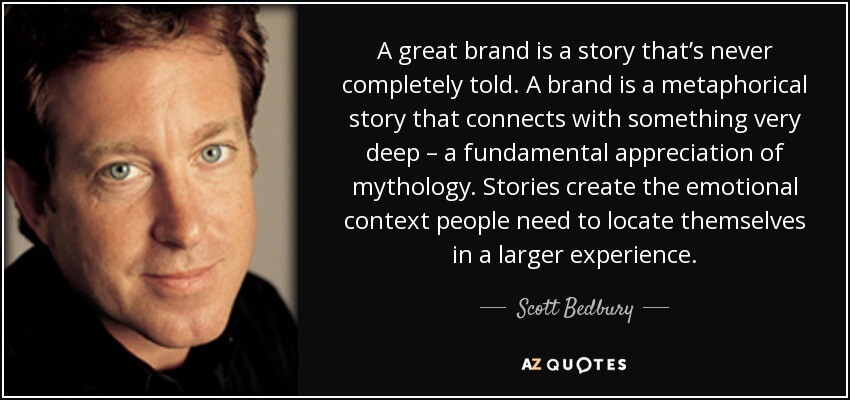 He's not the type of guy you'd find as a Chief Marketing Officer at a Fortune 500 company, that's for sure. He's more storyteller than suit.
Storytelling is a big part of branding. Once you've figured out the real crux of your brand, you have to communicate it in a form that people can understand. And nothing is more effective than a good, old-fashioned story. Doesn't matter if it's delivered via the latest, greatest mobile technology, it's still just a story. Tell it well. Tell it often. And keep it real.
One last piece of advice, inspired by Scott Bedbury… Don't be afraid to reinvent your brand from time to time. Every summer he "shuts it down," and hangs out with his family in Central Oregon. He writes, plays a little golf and recharges the batteries. So his own, personal brand will be fresh and ready for the next, big brand adventure.
For more insight on brand stories and similar case studies, try THIS post.