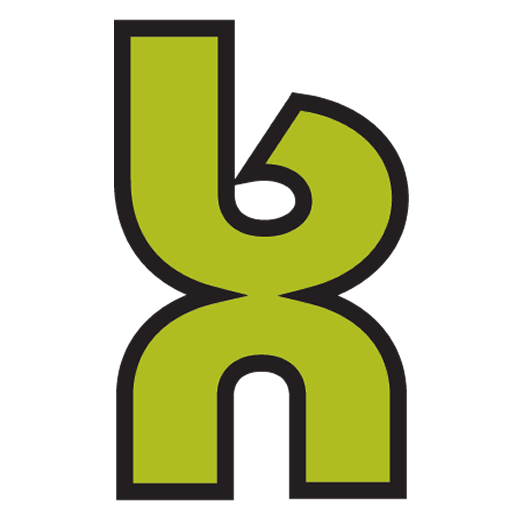 Bend, Oregon is a small town better known for big fun than big business. There are only a few local brands that have grown to national prominence. It's fitting that one is a craft beer.
When it comes to craft brewing and brewery marketing, Oregon is the undisputed leader. And Bend is #1 in Oregon, with the most brewpubs per capita in the country.  (28 at last count, with at least a dozen more in the works. Bend's population is 90,000.)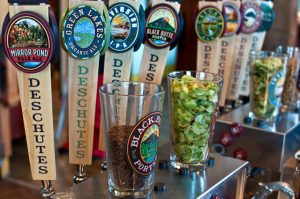 It all started 30 years ago when Gary Fish opened Deschutes Brewery. Since then, Deschutes has grown into the 6th largest craft brewery in the country, and the 11th largest U.S. brewery, period.
That's big. And with the planned building of the new Deschutes Brewery in Roanoke, Virginia, it is getting bigger all the time.
So here's the challenge: How do you grow rapidly and build a national brand without alienating the home-grown early adopters who got you started?
Oregon's full of them… influential beer snobs who drink a lot and blog about hop crops, IBU counts, and the relative benefits of barrel aging.
Name Jumper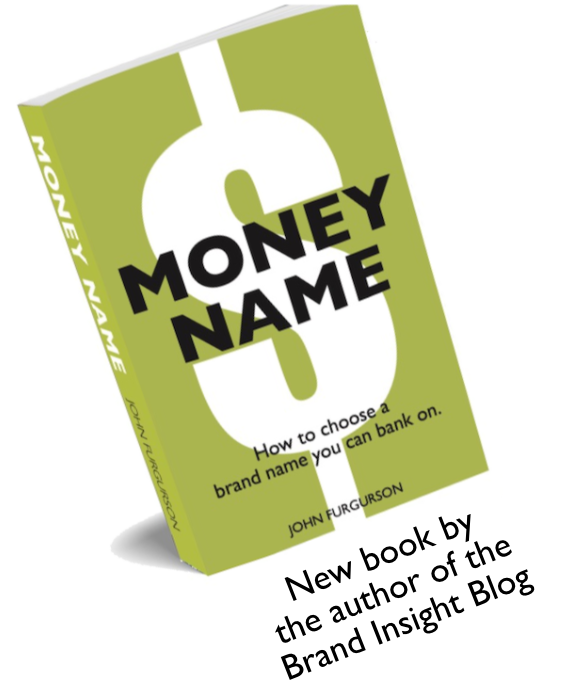 Shortcut to
better brand names
Starting a company or launching a new product? What are you going to call it? Quick! You need a really good name you can build into a million dollar brand. My new book can help. It's a quick and easy insider's guide to naming that will save you time, and make you money.
I sat down with Jeff Billingsley when he was the Director of Marketing at Deschutes Brewing, to discuss the Deschutes brand and the lessons learned from his career in brewery marketing.
Billingsley is one of the only employees at Deschutes that has experience in "Big Beer." As a Brand Manager for Coors and then Miller/Coors, Billingsley managed some well-known brands, including Miller High Life, Keystone and Hamms before joining Deschutes in 2012.
"After the merger at Miller/Coors the company was completely financially driven. It was all about the bottom line," he said. "When I started at Deschutes it was just the opposite. The brewmasters ran the show, and they concerned themselves with brewing the best beer, not managing to a certain margin."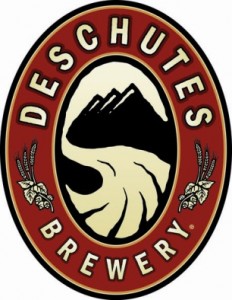 Of course Deschutes wouldn't be so successful if they didn't have some processes in place. Billingsley said the team has become more business minded in the past few years, but the culture at Deschutes still is firmly rooted in the craft of brewing and the cult of the brewmaster.
"We (in the marketing department ) don't identify market opportunities and say, "brew this."  Billingsley said. "We still let our brew masters do what they think is right and try to guide the category, rather than follow it. Gary Fish (Deschutes CEO) has always believed in that. Just because there are many breweries killing it with IPAs doesn't mean that's what we're going to do."
Brewery marketing has never been so tough. The competition in every craft brew category, from IPAs to stouts and sour beers, is fierce.
There are now 3,040 craft brewing companies in the country, and that number is expected to double in the next few years. Everyone's jumping on the local beer bandwagon, and the mind-numbing number of choices is becoming one of the biggest challenges for Deschutes — and everyone else.
"There's tremendous growth in the industry right now, and every market we enter has some good, local brewers that we have to compete with," Billingsley said. " I think the local movement is more of a threat than our bigger competitors. We can't talk to beer geeks in markets outside of the West Coast. To those people, we haven't established credibility. We're just another brewing company trying to come in and steal business from the little local start-up."
Billingsley said that being entrepreneurial is one of the keys to competing on a local level in any market. It also comes from the top at Deschutes. Gary Fish was named Earnst & Young's Entrepreneur of the Year in 2013.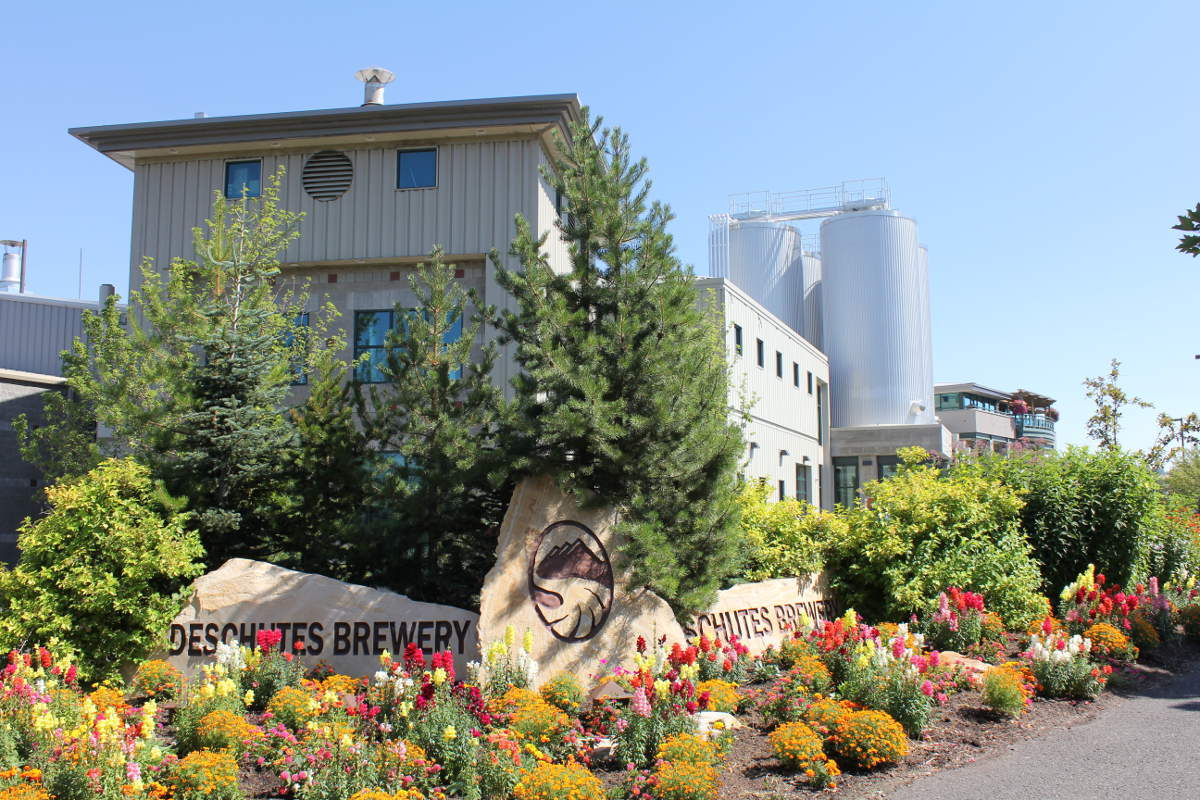 "It's a much more entrepreneurial environment than I imagined it would be," Billingsley told me.
"We really are empowered to try new things." That's one of the keys to Gary's success. We're less focused on what the competition is doing, and more focused on what WE should be doing. That's what motivates our people."
"You have to define winning for yourselves, on your own terms. For us, winning isn't just about market share. It's about the experience of our fans, it's about maybe getting people to try something new, as much as it is about volume."
Billingsley said the company recently went through a "deep dive" of self examination and research to get a clear picture of their corporate culture and their brand. They hired a new ad agency out of Boulder Colorado and will be introducing new packaging and new advertising in the coming months.
So what is the single most important thing?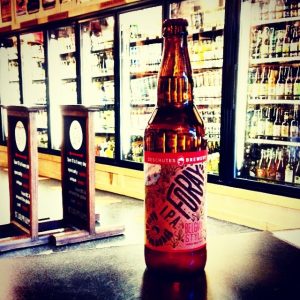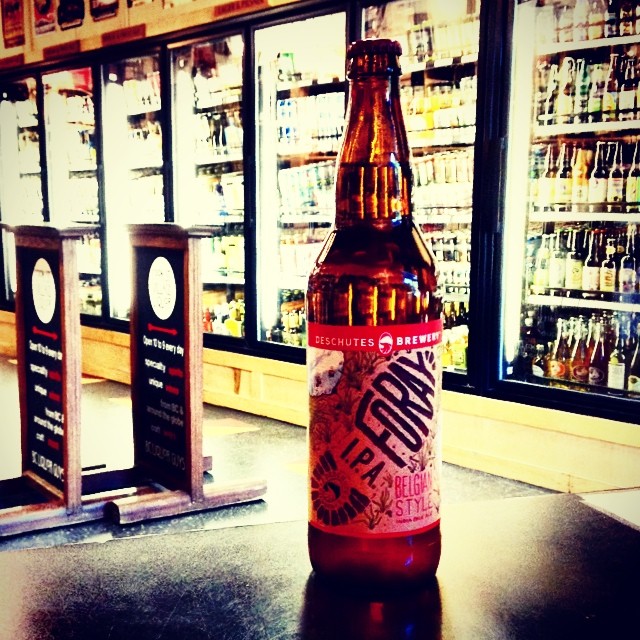 "Understand what your brand really stands for, stick with it, and find the right execution that fits that. Don't change who you are in order to chase a market or some new opportunity."
As the old saying goes, the main thing is keeping the main thing the main thing. At Deschutes, that's the"damn tasty beer."
Their craft beer continues to win awards at the most prestigious national and international brewing competitions. Their two flagship beers, Black Butte Porter and Mirror Pond Pale Ale, do well in every market they enter. Their downtown Bend Brewpub had its biggest month ever in August. And most importantly, they're introducing new flavors that keep the Deschutes taps relevant even for the most discriminating beer lover.
According to brewery marketing data by the Brewer's Association, Deschutes currently has three of the top 15 new craft beer brands. I personally think they're killin' it with Foray, their seasonal,  Belgian style IPA. D-licious. Deschutes.
Note: This is not a paid post on brewery marketing, although I happily accept gifts in the form of free growler fills.
For more on brewery marketing and more examples of successful local brands that have gone national, try THIS post.