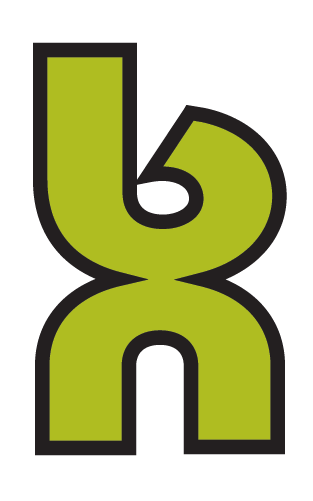 I had an experience in a brewpub recently that was inspiring and insulting at the same time. If you're in the restaurant business — or any service business for that  matter – you can learn from this little case of bad brewpub marketing.
It proved that what you say, and how your front-line employees speak, can have a major impact on your brewpub branding efforts. And it proves that branding isn't just a function of the marketing department.
Because it only takes one bad experience…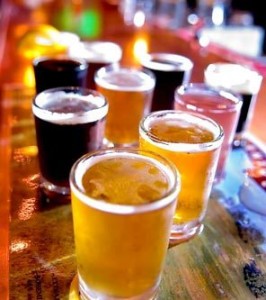 Keep in mind, this Oregon, where there are more brewpubs per capita than anywhere on earth. So craft brewing brands are plentiful and the competition is stiff.
If you don't like the food or the service or the beer in one brewpub, just walk around block and try another one.
So a buddy and I popped into a brewpub for a burger and beer, après golf. We were parched.
The menu offered craft beers in all the usual colors and categories… a blonde, a red, an amber, a black, a pils, a pale ale, an IPA, etc. etc.  Each beer choice had its own whacky name and an elaborate advertising claims that left us scratching our heads…
"Two more pounds of hops per barrel!"
" 20% rye malt plus five domestic malts and two Northwest hop varieties."
Ooooookay. Time for a translation.
We flagged down the waiter and asked for his recommendation. We're not new to the craft beer scene, but we were hoping for a a layman's answer to a simple question: "What would you recommend for a hot summer day like today," I asked.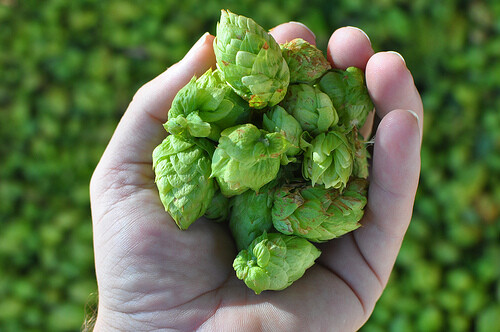 "Oh. Well, the Monkey Fire Red Amber Ale has FRESH Willamette Valley hops," he said in a knowing, assertive, somewhat snobbish tone.
As if that's all we'd need to know.
Awkward silence… Wow. I'm thinking, "Uhhhhhhhh. So What?
What does fresh hops mean to my thirsty tastebuds? How is that going to affect the flavor of the beer? Yeah, but which one's more refreshing?
My friend and I looked at each other, pondered that one, and turned back to the waiter for elaboration. The grungy young man just stood there, looking at us like we were from another planet.
Give me a break. If I wanted this kind of treatment I'd drink fancy wine. It was like an episode of Portlandia. Everybody knows the benefits of fresh hops, right?
Wrong. Boy, did we feel stupid.
Name Jumper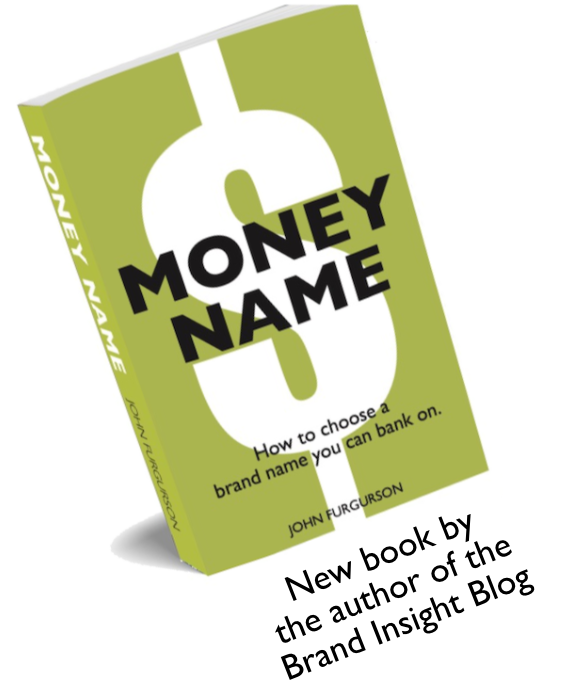 Shortcut to
better brand names
Starting a company or launching a new product? What are you going to call it? Quick! You need a really good name you can build into a million dollar brand. My new book can help. It's a quick and easy insider's guide to naming that will save you time, and make you money.
Rule number one of Brewpub Branding 101: Don't make your customers or prospects feel stupid. Nobody likes that. Even if they are dumb as a post.
It's pretty much impossible to build brand loyalty when people feel excluded and stupid when they're contemplating a purchase.
There are plenty of professionals who are good at making people feel dumb: Management consultants, financial advisors, IT guys, golf pros, and most commonly, attorneys and doctors.  It's easy to make people feel stupid when you're an expert in a field filled with jargon like medicine or law, but a waiter in a brewpub???
Why would a brewpub waiter obscure beer in a veil of jargon?
Maybe he thinks it increases the perceived value of their brewery. Or maybe, if he appears to be a complete beer nerd,  it'll earn him a better tip.
It's understandable, but contrary to the laws of good brewpub branding.
With great brands, customers feel included. Not excluded.
Companies like Apple openly invite everyone into the "club." They don't use high tech jargon that appeals only to early adapters and computer industry nerds, they use plain, everyday English that excludes no one. And once you're in, you feel a genuine sense of belonging.
Unfortunately, a lot of business people feel compelled to overload their presentations, websites, sales pitches, ad copy and even waiter speak with esoteric nonsense that excludes everyone except the people within their own company.
And they justify it by saying "yeah, but we know our customers and we're targeting a demographic niche that understands that stuff."
Doesn't matter.
Even if the target audience is brilliant enough to understand reams of engineering data and technical specs, that doesn't mean you should baffle them with your insider-ese.
Brewpub branding is not unique. Every industry has its own vernacular. For instance, many business owners have heard TV advertising salespeople spewing on about Neilsons and CUME and gross rating points and impact quotients.
Inevitably, most business owners are left thinking, "Huh? So what?"
"What's that mean to me? How's that affect my budget? What's it going to do for my business? What's in it for me?"
Every time you leave someone with nagging questions like that, you've  overlooked the real benefit of your product or service and you hurt the credibility of your brand.
In the end, we didn't go with the waiter's recommendation.
The beer we chose was quite good, even without the fresh, Willamette Valley hops, but the flavor was tainted by the experience we had and the nagging question the waiter never did answer.
He was so far inside that barrel of beer, he couldn't possibly understand the consumer's perspective.
Think about that. Think about the last conversation you had with a prospective customer, partner or key employee. What kind of language did you use?  Was it loaded with insider information and industry jargon that sounds foreign to anyone outside your inner circle?
If it was, maybe it's time to shut up and listen for a change. Put your ego aside and get some outside perspective. Turn off the doubletalk and turn back to plain English.
You might be surprised how persuasive plain speak can be.
For more on clear, convincing brand messages for your brewpub branding, try this post.
P.S. If any of you can explain the benefits of fresh hops, please leave a comment. I know we grow good hops here in Oregon, but I still don't know what the big deal is about being fresh?  Give me a break. And if you're thinking of opening yet another brew pub around here, give BNBranding a call. You're going to need help differentiating yourself.