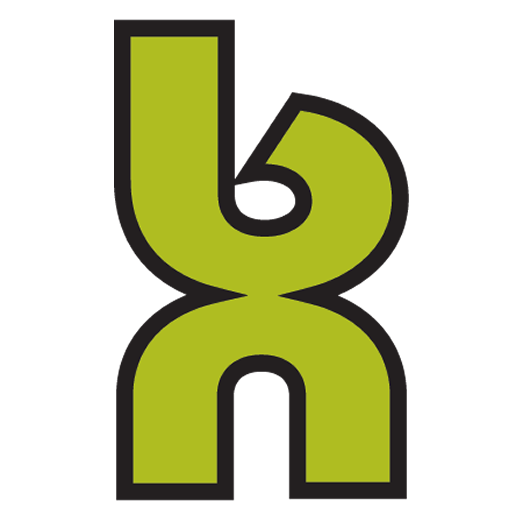 Ski area operators live and die by the whims of Mother Nature. So the brand experience often comes down to how the staff handles the inevitable shit storms. It's a tough job… managing and marketing an experience when the experience is out of your control.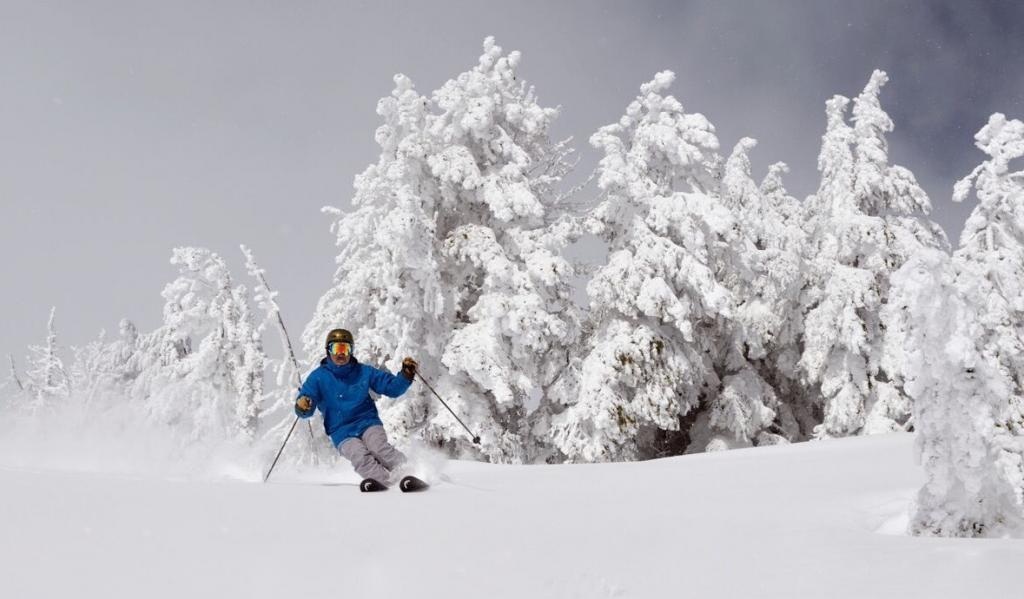 It's not hard to attract skiers and boarders when the snow is plentiful, the sun is shining and all the lifts are spinning. On days like this, it's going to be a damn good brand experience for pretty much everyone.
That's when ski areas — and brands in general — need to bank a lot of goodwill.
Inevitably, they're going to need it.
A few winters ago high winds coupled with a massive ice storm toppled trees and wrecked havoc at Mt. Bachelor's lift system.
That same season, flooded roads cut access to Crystal Mountain. A lift tower at Whistler snapped. A landslide took out a lift at Snoqualmie Pass. And some poor guy at Vail found himself hanging upside down and naked from a chairlift.
2020 was  even worse than that.
So how do you manage the brand through all the drama and mayhem of a pandemic, or a drought year, or any series of unfortunate events? How do you handle those days, weeks and even seasons that don't qualify as chamber of commerce material?
What do you do when you're faced with a no-win situation, like all ski areas are facing during COVID pandemic?
You cash in on all the successful branding you've done over the years. You fall back on all the love you've been spreading and the positive brand experience your customers have had in the past.
Your brand is your safety net. The more brand loyalty you build up, the more leeway you'll get when things go wrong.
Name Jumper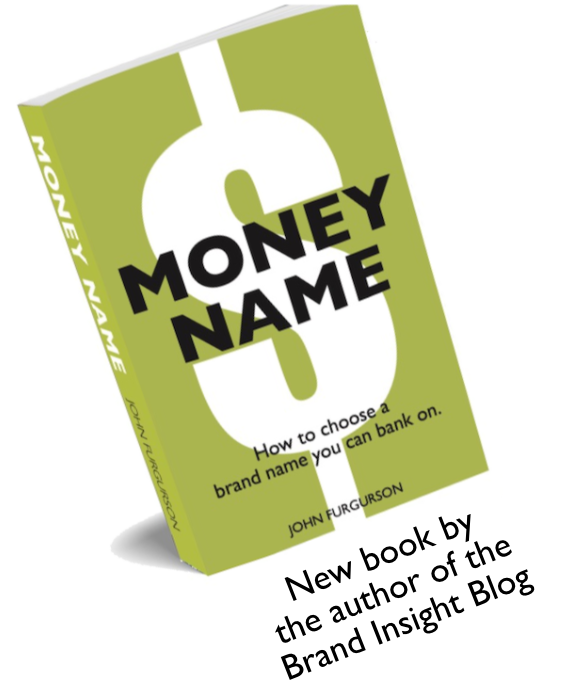 Shortcut to
better brand names
Starting a company or launching a new product? What are you going to call it? Quick! You need a really good name you can build into a million dollar brand. My new book can help. It's a quick and easy insider's guide to naming that will save you time, and make you money.
The brand experience for any skier or boarder on any given day is nuanced and complex.
There are a lot of moving parts involved in a day of skiing, from the first check of the ski report in the morning to the apres ski scene after the last run is done. There are dozens of ways to screw it up.
Not so long ago ski areas routinely fibbed when they recorded the morning ski report. But now social media makes it impossible to get away with any little white lies. The lift ride is plenty of time for skiers to tweet the exact temp, wind speed, barometric pressure and a detailed grooming report.
"Is sucks, stay home."  "It's Epic. Get up here." "Fogged in. Can't see two feet." "It's blowing the dogs off the leashes."
With minute-by-minute updates like that accompanied by real-time user-generated videos, sugar-coated conditions reports from the marketing department just don't cut it.
(All the locals knew what "light" winds really mean. Not a good way to build brand loyalty. )
Authenticity is no longer a choice. Brands have to own it… whatever it is.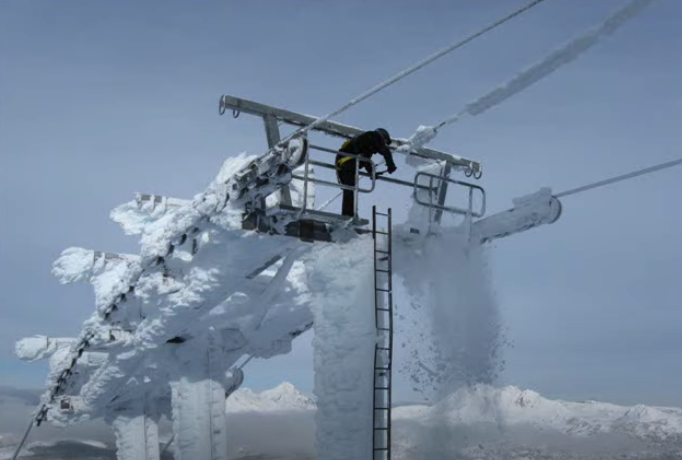 A few years ago, when that epic ice storm shut things down at Mt. Bachelor, CEO John McLeod and his team launched a new communications program designed to manage expectations and quell some of the bitching. (Skiers can be a surprisingly whiny group.)
Mt. Bachelor's staff uploaded some videos that show what the lift crews really faced.
They owned the challenge of it and made the best of a bad situation.
It's hard to complain about a lift not opening promptly on time when you've seen the manual labor required to do the job… and the realities of operating safely in a high alpine environment after a wind and ice "event."
www.youtube.com/watch?v=wlYZUlHzby4
The videos showed time-lapse photography of an employee climbing up a 40-foot lift tower, tentatively chipping away at ice three feet thick. They showed logging crews and snow-cat drivers working together to clear 60-foot fir trees from the middle of a ski slope.
That's powerful stuff that I haven't seen on any other web site or in any other industry. They used reality TV as an effective branding tool. It was a pretty good reaction to very rare weather event.
Fast forward to the spring of 2020 when they were reacting to something even more unheard of… a shut down caused, not by weather or mechanical failure, but by the COVID 19 virus.
When Mt. Bachelor reopened for two weeks in May they did it for all the right reasons, and yet the brand took a hit. It was a classic perception vs reality thing…
The reality was that McLeod and his team pulled off an operational miracle to get the place back up and running at all. It was one of only 4  ski areas in the nation that did that.
The perception something else entirely.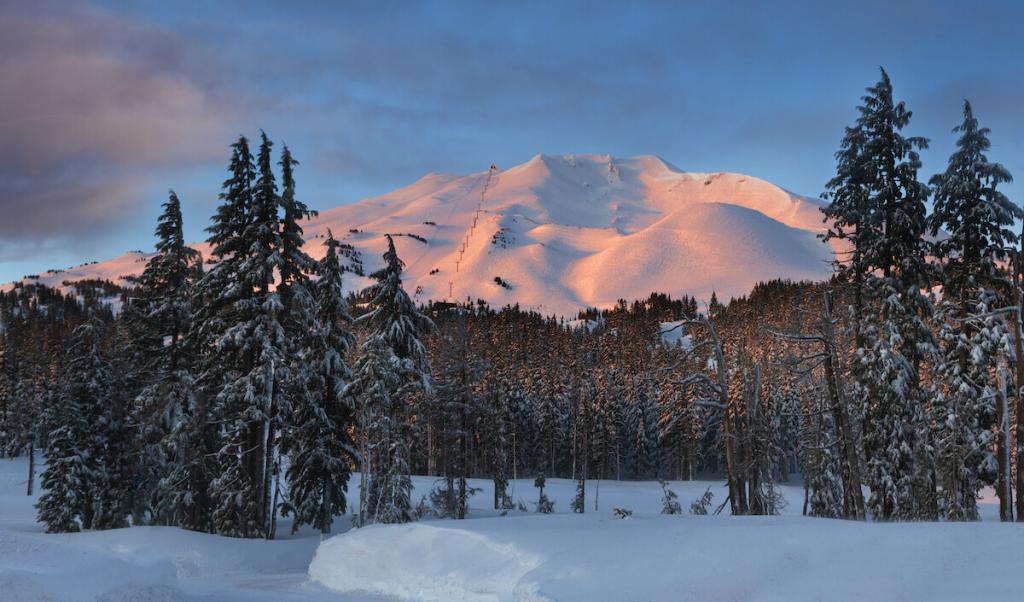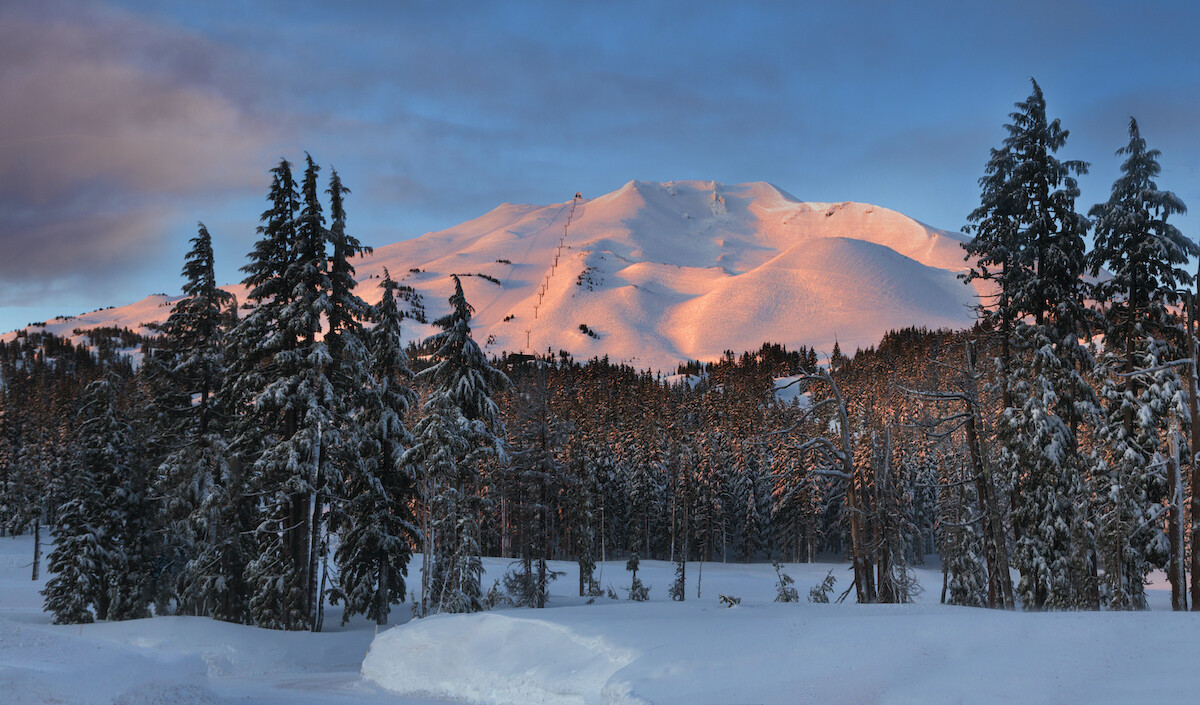 Everyone was dying to get back up on the slopes after two months of lock-down. Pent-up demand was off the charts.  So when Mt. Bachelor released their limited supply of spring skiing reservations, the whole system broke.
A very tiny number of  lucky season pass holders got access to the mountain during those two weeks in May. And even for them, it sounded like the brand experience wasn't so great.
McLeod later admitted that that the free software they used for that momentary spring fling wasn't quite up to the task. (I suspect that someone in their I.T. department was in trouble for that decision.)
So yes, technology can, in fact, have an affect on your brand. For good or bad.
A lot of people were left with a bad taste in their mouths from that experience, and that simmering flavor of discontent seems to be carrying over into the 20/21 ski season.
There's a lot of grumbling going on about the parking reservations that are now required. The design of that system was a matter of choosing the least-bad option among a slew of bad, COVID-related options. But so far, it seems to be working pretty well.
Some of Mt. Bachelor's competitors chose differently.
As one Facebook friend posted, "at least we don't have to drive up to the mountain and spend two hours in our cars in order to NOT get to ski, like you do at Timberline."
Even though Mt. Bachelor has tried hard to manage people's expectations for a COVID-style ski season, I think the brand it going to take another hit. Sometimes the customer's expectations are just unrealistic.
What the Mt. Bachelor team needs to do, right now, is OWN the unknowable.
They simply don't know how the parking system is going to work in the long run. They don't know what's going to happen with the COVID restrictions. They don't know what affect the weather will have on their capacity or how well people will heed their call for cooperation and patience.
Almost nothing is certain. They are winging it, and there's no other way to describe it.
Might as well own it. Might as well just admit that the ski season is going to be a mess.
In this era of Facebook falsehoods and the ridiculously amplified online grapevine, over communicating is better than under communicating.
Silence can chip away at your brand credibility.  Like ice on a lift tower, eventually it'll all come crashing down on your head.
I get the impression that the Mt. Bachelor team is holding some information back, because they're afraid it'll be wrong.
The situation is just too dynamic, and things are changing too rapidly. They don't want to have to back pedal and retract anything.
That's understandable, but maybe they need to shift their perspective on that.
In a situation like this, "We Don't Know! " is an acceptable answer. It's not back-pedling if you set the expectation, up front, that you're probably going to be changing directions. Many times.
Here's the message I'd go with…  "Look, we're trained to deal with a lot of unpleasant circumstances here at Mt. Bachelor… We have contingency plans for everything you can imagine, but no one imagined this. There is no playbook for any of this, so we're calling the audible, every day."
"Bear with us while we provide the best experience we possibly can, under the circumstances. It might not be the brand experience you've come to expect from Mt. Bachelor, but we're doing our absolute best."
So here's the take-away from a branding standpoint…
Transparency is what people want from brands. It's what we love to see from any company we do business with.
'Pivoting' is just part of the program this year, in any industry. Deep down, even your biggest critics know that and they'll cut you a little slack.
Every chance you have to fix a problem or right a wrong is an opportunity to build your brand.
And finally,  the Mt. Bachelor brand is strong enough to weather this storm too.
Yeah, but what about the naked guy dangling from a lift in Vail???:
www.huffingtonpost.com/2009/01/06/vail-chairlift-accident-l_n_155578.html
Here's more on branding in the ski industry.