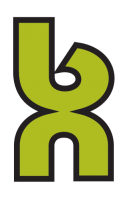 Ever notice how some companies are constantly scrambling to attract customers, while others enjoy some sort of magnetic attraction that keeps the customers flowing in?
The scramblers spend a lot of money on digital ads, social media posts and all sorts of promotional bribery.  Their marketing messages are all over the place, and they don't ever seem to hone-in on the one thing that really matters to their target audience.
Instead, they borrow interest from somewhere else.
Borrowed interest is a common technique in advertising. I've been in those creative sessions where you realize there's absolutely nothing interesting, different or even mentionable about the client's product, so you start fishing around for something – anything – that IS interesting to borrow from.
It's redirection… Riding on the coattails of something else to make your ads, emails or posts engaging and memorable.
Instead of pinpointing a really interesting idea that's firmly rooted in a compelling consumer benefit, you get an idea that is loosely bolted on to the product.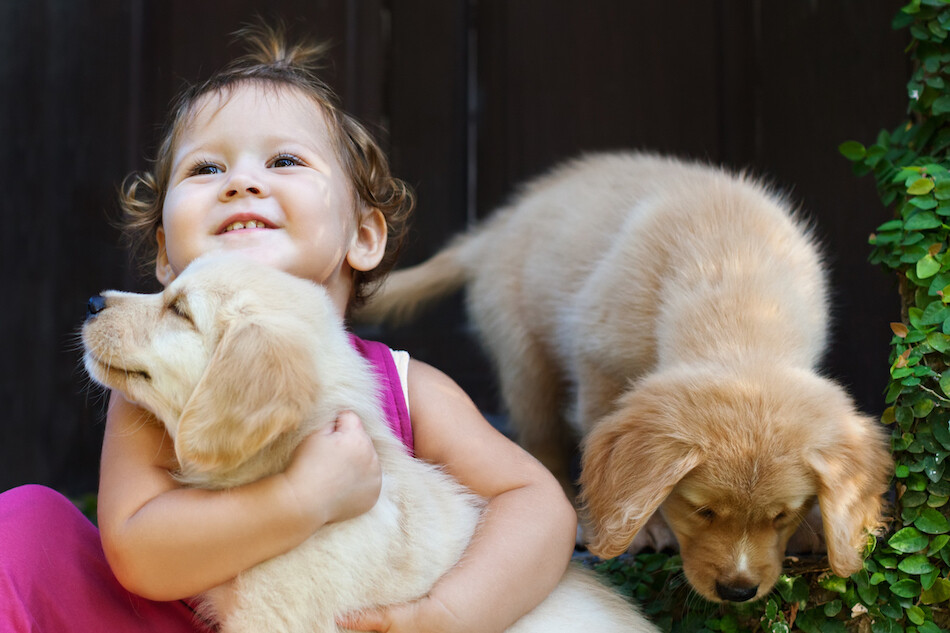 Puppies and babies are the most frequently-used crutches in borrowed-interest advertising. You see it in local TV commercials all the time…
"Hey,  let's show a baby playing with a cute little puppy on the floor of our auto parts store. That'll be great!"
It's not a good idea, and it's not going to attract customers. Usually it stems from insufficient research or non-existent marketing strategy… Whoever's doing the ads hasn't spent enough time to find the story that's buried in there, somewhere.
I've found that if you're embedded with a company long enough, you can always find a good story that will attract customers. Even if it's a mediocre, me-too product.
But when you're lacking that insight, and when there's nothing inherently interesting about the company's product or story, you have to borrow from something that IS interesting, and attach your brand to that.
Name Jumper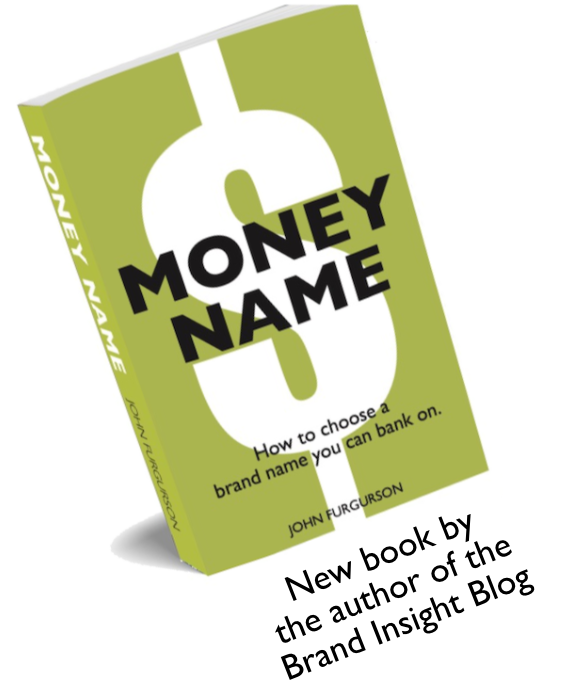 Shortcut to
better brand names
Starting a company or launching a new product? What are you going to call it? Quick! You need a really good name you can build into a million dollar brand. My new book can help. It's a quick and easy insider's guide to naming that will save you time, and make you money.
You can attract customers with borrowed interest advertising, if it's handled wisely.
The key to using borrowed interest successfully is relevance. Whatever idea you're borrowing from better be relevant to your business category.
For instance, Vivent home security systems is running this video contest, which usually is just a classic case of borrowed interest nonsense.
But in this case, it's totally relevant to the product they produce… video security systems. It's THEIR product that's actually capturing the videos.
That works. It's not borrowed interest. It gives their own customers another reason to engage with the product.
On the other hand, if it's a random brand doing the same sort of contest, they're just throwing money away. No one's going to make the connection.
If you just jump on the bandwagon of an event, idea, celebrity or theme that's current or trendy, it's probably not going to work well.
2020 is the year of the pandemic, and a lot of small-business owners seem to think that's a good thing to "leverage" in their sales pitches.  I've seen tons of unsolicited emails, LinkedIn pitches and local, borrowed-interest ads that go something like this…
"In these unprecedented times, blah blah blah… the new normal, blah blah blah… We're all in this together, blah, blah blah… So this is the perfect time to come in to Frank's auto parts for a new rear differential."
Borrowing interest from a worldwide pandemic is NOT a good brand strategy.
Do you really want to affiliate your brand with death, uncertainty, sickness and social discomfort?
So stop using COVID 19 as an excuse to pitch your company's products or services. Unless you're selling masks, or home testing kits, or maybe jigsaw puzzles, don't use the pandemic as your advertising hook.
Janine Pelosi, Chief Marketing Officer of Zoom, knows better. Even though the pandemic is actually relevant to her brand, they're NOT running campaigns on the subject.
"When you're going through a tough situation, when it's a tough time for humanity, it's not a time to focus on sales and marketing." Pelosi said. "Early on we decided to focus on education, and provide resources to schools. We've provided free services for more than 100,000 schools in 23 countries."
Goodwill is better branding than borrowed interest.
The insurance industry is famous for its borrowed interest advertising. The mayhem man, the Geico Gecko, and  the LiMu Emu are all characters conjured up to make an inherently boring category more interesting.
If your service is not differentiated or memorable, your advertising better be.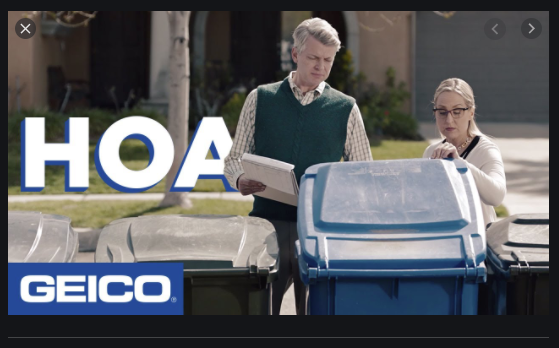 The Martin Agency has been doing a great job with their advertising for Geico. They've had the account for more than 25 years, and they've stuck to a winning formula the entire time.
It's borrowed interest, but they throw in some humor and stick to one "relentlessly consistent" message: "15 minutes could save you 15%."
They recently did a very funny spot featuring a nosy neighborhood association lady. If you've ever lived in a neighborhood with an HOA you'll recognize the character immediately.
The spot has nothing to do with car insurance, but that's okay. It's purposely ridiculous.
It's like they're admitting that it's unrelated, and that's their schtick. It's borrowed interest with a wink and a nod.
The problem is, people love the commercial but can't name the brand that goes with it. That's borrowed interest for you.
Geiko can get away with that because they have a media budget of a billion dollars. Literally. If you don't get it the first time, you'll get it the 100th time.
But most businesses can't afford that much repetition — or advertising that's completely unrelated to their product or service.
Instead of borrowing an advertising hook, and hoping that a distracted, ill-infomed public will "get it," why not dig for a story that's actually relevant to your customer's feelings and needs? That's how you differentiate yourself and attract customers.
Do the research.  Spend time in the field. Listen, listen and listen some more for that one little nugget of insight that can become the hook of your brand narrative.
Or better yet, build the advertising hook right into your product or service. That's the easiest way to attract customers… develop a product or service that has the marketing baked in.
Seth Godin calls it a Purple Cow. Something genuinely unique enough to get everyone talking about it.
In almost every market category, the boring slot is already filled. So you have two choices; you can be one of those scramblers, who run borrowed-interest ads in an effort to compete in the boring space, or you can break out by building a product or service that naturally attracts customers.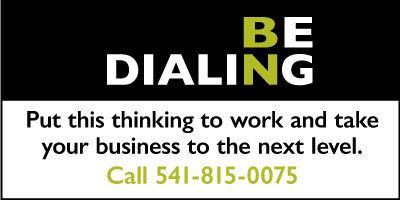 In the case of video conferencing, the boring slot was filled by Skype. That was the big, leading brand. Then Microsoft acquired it, and fell asleep at the wheel.
Classic opportunity for a start-up. Perfect opening for an underdog brand.
Zoom's platform was designed specifically to make video calls work well in low bandwidth situations, which gave them a buzz-worthy product long before COVID 19 hit. That was their purple cow.
Plus, Zoom invested heavily in traditional advertising in the past few years. Their visibility on billboards, in airports, on the radio and at sporting events positioned them for success when shit hit the fan.
Microsoft-owned Skype, on the other hand, was not on the radar.  The minute the press started writing about the work-from-home phenomenon, it was Zoom, not Skype, that got all the attention.
According to Wired magazine Skype will disappear completely by 2021, replaced by Microsoft Teams. I'm betting that Microsoft's agency will spend many billions on borrowed-interest advertising trying to attract customers for that one.
If you're struggling to attract customers, and need some help finding your one true story, give us a call.  Try this post if you want more on how to make your advertising more effective.