Don't miss a single post. Sign up is free and your email is confidential.
Latest Post:
Absolutely better branding – What you can learn from a strong shot of vodka.

-

Chocolate vodka? Dill pickle vodka? Bacon flavored vodka? Cinnamon Roll Vodka? Smoked Salmon Vodka. I kid you not. Seems like there's a new flavor-of-the-day every time I visit a liquor store. Ten years ago there were basically only four or five choices of vodka. Now every brand has a dozen different whacky flavors. Where'd the vodka flavored vodka go? It's great news for mixologists, but a bit overwhelming for the average consumer.  And it poses huge challenges to marketers who are trying to succeed in this newly crowded space. Doesn't matter if it's vodka, gin, whiskey or rum, the marketing strategies for alcoholic beverages are getting more and more involved. So here's some advice, based on one of the classic ... Continue Reading
Most Popular Posts: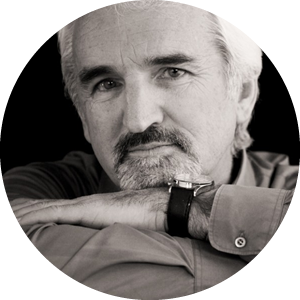 Creative marketing insight that could transform your business.
Browse through the new-and-improved Brand Insight Blog and you'll find deep, insightful content that's packed full of practical advice, ideas and examples. It's all original content. Since 2007 I've been sharing my knowledge that will help you launch a new brand or boost your existing business. I answer some of the most fundamental questions, like "what is branding?" I also delve into other important marketing topics like website conversion, digital advertising, marketing strategy vs. tactics, content marketing, naming, and graphic design.
I promise, the content is thoroughly researched and covers a wide variety of topics that can help your branding efforts. So dig in. For the most popular posts, click here.
Knowledge is nice, and there's a lot to learn from a top 100 branding blog. But sometimes you need more than just information. You need  hands-on help from an experienced marketing expert. Call me. 541-815-0075.
I'm a brand strategist, creative director, copywriter and published author living in the very livable town of Bend, Oregon. I'm also an ad agency veteran and owner of BNBranding. What's my story? Read more about me »   For Branding FAQs Click here.  Connect with me on LinkedIn.
We'll send you new articles and branding tips. Sign up is free and you email is confidential.