The best brands are symbolic. Magnetic. Emphatic. 
They don't just stand out, they stand up.
What does it take to turn an average business into an iconic brand?
First it takes insight to spot opportunities and develop a decisive strategy. Insight is the foundation of every ground-breaking idea in history. Insight drives the strategy that directs the execution that produces results.
But you also need expert execution… One without the other is like a Ferrari without a throttle.
With BNBranding you get a sensible combination of both. It's insight first, then execution. It's a branding firm/advertising agency/marketing consultancy that delivers both strategy and creativity.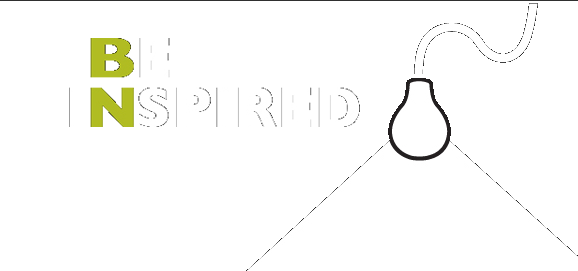 Turn on the creativity. 
Bathe in new ideas and brighten up your outlook on business.
With BNBranding creative energy will infuse your team and shed new light on your entire operation.
That's the crux of it… Creativity across the board.
We don't just think creatively about your next ad campaign, we think creatively about your entire business model. Because we've seen how marketing initiatives can effect operations, production, HR, logistics and yes, even finance. For better or worse.
We'll take a tremendous burden off your shoulders by pulling together all the pieces of the marketing puzzle. We provide a unique combination of big, creative ideas, expert strategic thinking, and painstaking marketing management. So you can go about your business.
Golf Industry Marketing & Advertising - GNL Golf
John Ford has been a client since 2006. We started with brand strategy, value proposition and brand identity, then continued with a website, content marketing, point-of-purchase, and print advertising. He's one tough customer.
"Marketing and branding is kind of an obsession of mine," Ford said. "I've studied it. I've read tons of books. And I worked with big-name marketing guys all across the country, but I keep going back to John Furgurson's branding firm."
"We get frustrated with each other sometimes because we don't think alike. At all. But has a process and he always delivers what he says he's going to. And damn… some of the work he's done for me is just brilliant. We have more leads and a better sales process than we've ever had before. We're killing it with our putting clinics."
Golf Industry Marketing — Case study on GNL Golf.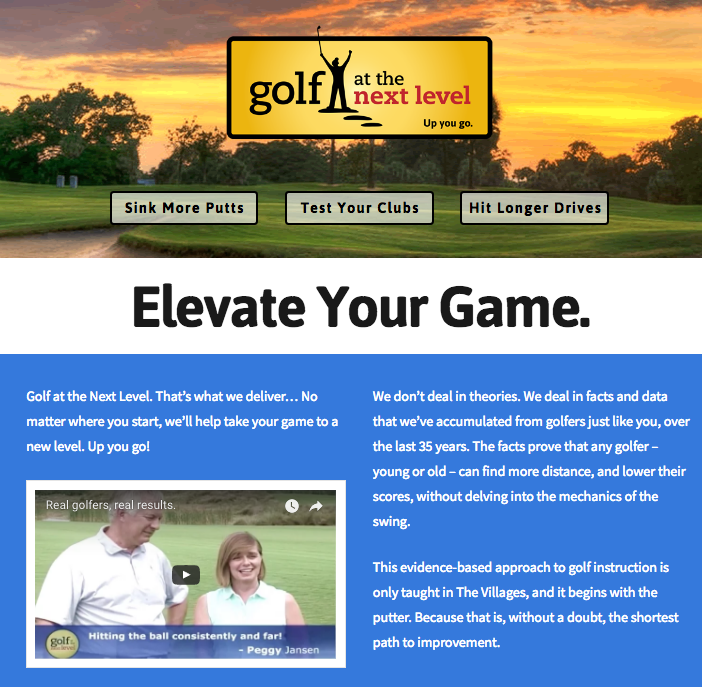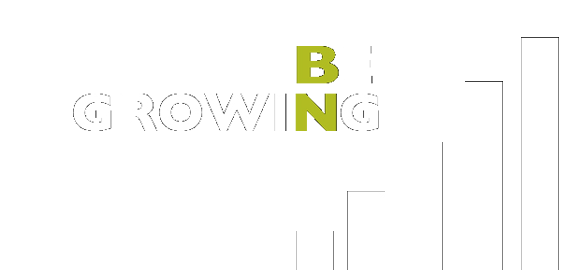 This is business - where you grow or die. You need results. Nuts and bolts. Dollars and sense.
We make CFOs smile. Because our brand of marketing makes good business sense.
Not all marketers are smart business people. And not all business people are good at marketing. We offer a refreshing combo of both. It's a right-brain/left-brain approach that few branding firms can offer.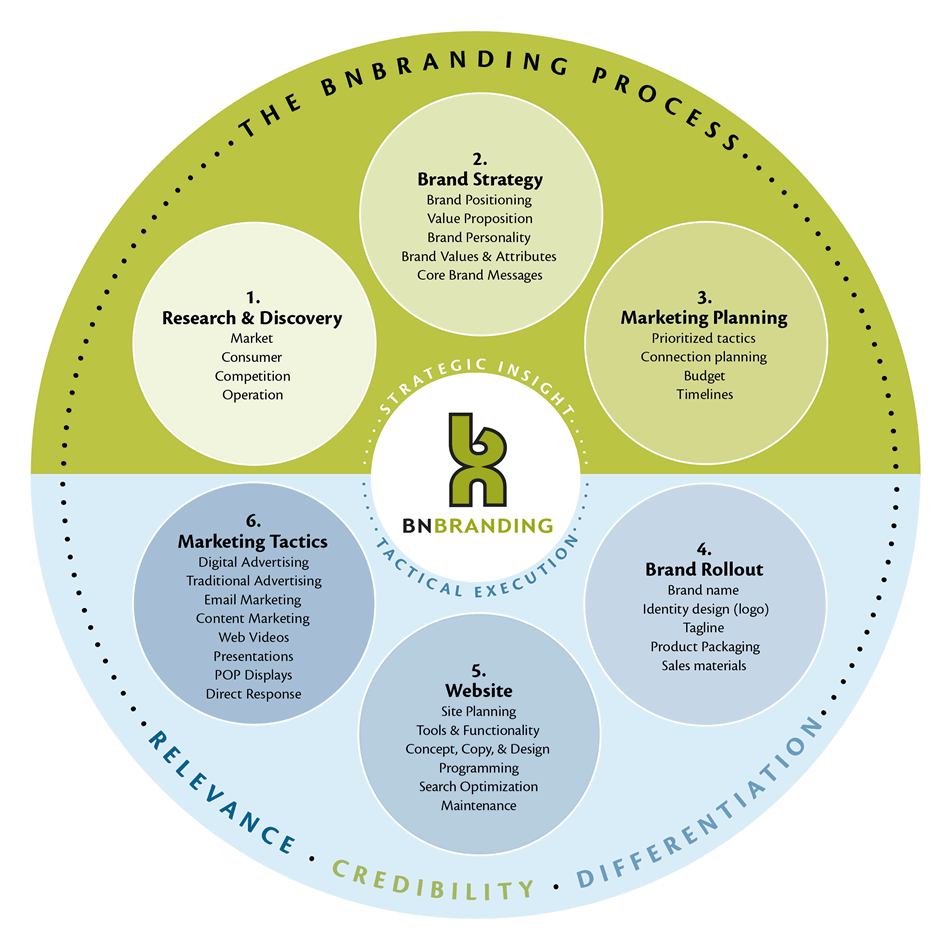 No bones about it… You're in business to make money. You need a branding firm with a disciplined process that produces results.
Everything we do is based on three branding fundamentals: Relevance, credibility, and differentiation. We help our clients move the needle on all three counts. And when that happens, the bottom line always looks good.
"As a CFO, I'm pretty leery of branding firms. Most of them just end up costing the company a lot of money, without any measurable results.
But, I guess that's not always true. John Furgurson has a good head for business and he grasps the importance of results. His batting average is very good. Plus, he looks for ways to save money, not just spend it. I wish we would have spent more money with John, and less with the other firms we've hired."
Carl Rigney
CFO and franchise owner
Want tangible results? Here are a few dramatic examples of what we have accomplished:
Email campaign for a non-profit produced a 520% increase in click-through rate from their previous best. New ad buy dramatically increased reach and web visits while saving the organization more than $15,000 a year. Business-to-business marketing initiative tripled the ad revenues for a bi-monthly magazine. New name, new brand identity and new advertising for Widgi Creek Golf Club produced a 210% increase in memberships in a highly competitive golf market.  Sales incentive program for a $30 million manufacturing company boosted morale and increased sales 26% in just two years.
Make the call. Get results. 
Cut left. Pivot right. Pass on the corners and leave everyone in the rear-view mirror.
In business, things seldom turn out exactly as planned… Markets change, people leave, products evolve, but Brands endure.
If you need to change directions it pays to reflect on your passion and on the heart of your brand. This is not navel-gazing, it's crucially important strategic thinking that you probably missed the first time.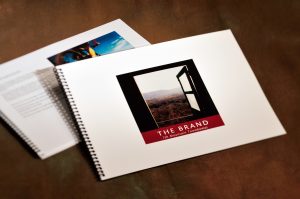 We can help with insight on your key messages, audience, competition, products, value proposition and brand stories. Once we have the new brand strategy clearly mapped out, we help you execute your marketing plan in amazing new ways.
BNBranding is a hybrid branding firm… part advertising agency, part brand consultancy, part marketing firm. We pull all the pieces together into one, well-orchestrated program that delivers better results with fewer headaches.
Every case is different, but execution often starts with a name change or a new website with sharper, more relevant messages and higher conversion rates. Often we produce videos that help reframe the discussion. Social media campaigns can help, as well as new packaging and traditional advertising.
The solutions change, but the results are the same… When we're done, your company will be heading in a new direction based on a fundamentally sound brand.
Branding and Advertising in the Natural Foods Industry
Our clients in the natural foods industry are passionate, devoted and well-versed in nutrition. We feed off that and we help them turn their healthy creations into iconic brands. For instance, Coconut Secret and Laird Superfoods. So if you're looking for a branding firm or ad agency with food industry experience, you're in the right place.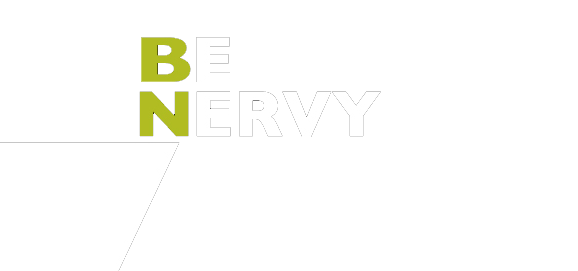 Nervy gets noticed, tweeted, talked up. Timid gets trounced.
The meek don't win market share, cocky bastards do.
It's better to be offensive to some, than remembered by none.
In business, it's all a gamble. You might as well go big.
The campaigns that produce the best results are based on genuine consumer insight and big, bold ideas. They don't tiptoe around important issues or sidestep major objections.
They tackle them head on.
So if you want to operate under the radar and maintain business as usual, you're probably not a good fit for BNBranding. But if you want a branding firm that will step out and disrupt the market, give us a call. 541-815-0075. It's surprisingly affordable.
Marketing to Restaurant Owners
The owner of The Where-To-Eat-Guide wasn't afraid to offend restaurant owners. He hit them right between the eyes with ads, email, direct mail and printed sales materials that helped him expand his publishing business from Bend, to Portland, to Seattle and eventually Napa.
"I didn't think I needed a branding firm," said John Herbik. "I figured I could do a lot of it myself, with just some freelancers. But I need to thank John for his insight on branding and marketing. The stuff he did really got attention and opened a lot of doors for my sales people."
Learn more about gutsy, memorable brands on the Brand Insight Blog.