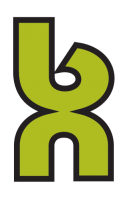 Guess what…  Great advertising is hard to come by. And advertising mistakes are much more common than home runs like "Got Milk"  "Just Do It" or "Mayhem is Everywhere."
Advertising is hard for corporate brand managers who have big ad agencies, market research firms, and millions of dollars at their disposal. It's hard for the mid-level marketing manager who knows her consumer, her market and her sales pitch, really, really well.
Advertising is even hard for the hottest advertising agencies. They don't always hit home runs.
So why do so many small business owners think they can do it themselves?
This DIY mentality is rampant. Why do they take it upon themselves to write headlines, choose photos, and dictate the direction of print ads, commercials and digital campaigns?
C'mon. That's how we end up with so many awful commercials.
Please, if you're responsible for your company's advertising — and ultimately, the perception of your brand — delegate the advertising to a pro. Not to the intern who's doing social media posts. Not the local TV station or radio atation. Not a graphic designer. A real advertising professional. If you do that, you'll avoid most of the most common advertising mistakes that your competitors are making.
Effective leaders know when to quit and how to delegate. They recognize their own limitations and they hire well-qualified employees and agency partners to fill in the gaps. I guarantee you, the leaders who attract great talent and build sustainable brands are not doing their own advertising.
Micromanagers repel talent. And when they try to do their own advertising, their brands repel customers.
Graham Robertson of Beloved Brands says the best brand managers do two things: They keep great advertising on the air, and they keep bad ads off.  So if you're in charge, if nothing else, avoid these 4 common advertising mistakes at all costs:
1. Bad Puns
When the experts sit down to devise concepts for a new ad campaign, puns always come up. It's a natural part of the creative process. Luckily, most copywriters have enough common sense to throw out the bad puns with all the other quickly conjured ideas.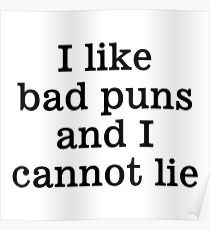 Unfortunately, those who should NOT be doing the ads — bosses, accountants, engineers and spouses — sometimes force puns upon us.
For instance, zoos have a lot of material for puns and adolescent humor. Otters,  lemurs and baboons are just begging to end up in meme hell. "Come and visit our new 'otter' space."  (Sorry. See how quickly that can go south.)
Even banks have digressed into the land of punishing puns. Like this ridiculous one for Washington Mutual, when it was still in business:
Puns are the low hanging fruit of advertising ideas, and should be picked quickly and spit out. Into the trash. A good writer will turn a phrase, craft the line, and have fun with some words, but he won't give in to the temptation of puns.
I get paid to tell clients what's on brand, and what's off brand. I've yet to encounter a company where a bad pun would be on brand.
2. False and misleading claims.
This one should go without saying, and yet I recently read that a local car dealer got fined $28,000 for false advertising. Bait and switch is not a good branding strategy.
I've also seen this happen in the natural foods industry…  there are still a lot of snake oil salesmen out there who want to make outlandish, unprovable claims about the healthiness of their products.
Don't do it. Let your tribe of like-minded, health-conscious adult customers come to their own conclusions. (for more on that check-out this post.) A talented team of advertising pros can find truth in just about any product or service. If they can't, you better find a different agency.
3. Bribery.
A lot of companies these days want to provide discounts, promos and  "incentives." These come in many forms, from deal-of-the-week online coupons to Facebook promotions and new client referral deals.
Unfortunately, "offers" like that are like the crack cocaine of marketing. People get hooked. They're not loyal, long-term customers, they're just deal junkies looking for a fix.
Next week they'll be off buying from someone else with a better offer. It's not a good, long-term strategy unless your prices substantially lower than your competitors.  Are you out to build a "value" brand in your category?  If so, go right ahead! Run discounts, sales and incentive programs all day long. Attract as many of those deal junkies as you can and be prepared to continuously court a whole new crew of customers.
If not, you better spend time devising a new value proposition. You need better reasons to buy than just price.
4. Talking about yourself
Delete the words  "we" "me"  "ours" "I" and "my" from all your marketing communications. If you're talking about yourself, listeners will tune you out faster than you can say "next station."
Your insider information does not translate to relevance for the consumer. And cliches like "our friendly courteous staff…" will do absolutely nothing for your bottom line.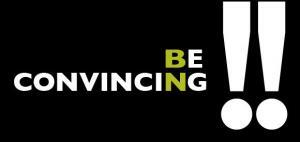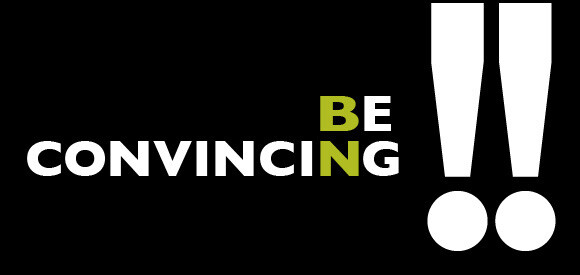 All the consumer cares about is "what's in it for me?"  So if you want to get through to customers and make sales, talk about them. Not about you, or your family, or your company, or your company's processes.
I saw an awful commercial recently for a local golf course (The high-falutin' kind of course that charges $85 bucks a round but isn't as good as the local municipal course.)  It was nothing but a family portrait of the pro/owner and his not-so-cute family.  "Hey, look at us!"
The spot was based on the ridiculous assumption that "family owned" counts for something among golfers. To me it just means that guy and his family are getting rich by overcharging for a mediocre round of golf.
Talk about flushing money down the drain. Not only will that claim NOT attract golfers, the message will actually REPEL prospects and encourage them to call the neighboring golf course where there aren't any little rug rats running around.
I guarantee you, that was a do-it-yourself ad. (I think he committed three out of the 4 advertising errors.) He might as well just give his hand his competitor the money he spent on that commercial.
For more on how to do better advertising, try THIS post.
If you want advertising that's well thought out, and well executed, call me at BNBranding.