We turn ordinary companies into iconic brands.
How?
With a right-brain left-brain one-two punch of insightful brand strategy and remarkable creativity.
Put them together and you have a trusted marketing partner that can produce the results you're longing for.
Start your new branding effort today. All it takes is one quick phone call. Schedule a call.
You've got problems. We've got a process for that.
Everybody has marketing issues… Crappy packaging. Underperforming ads. Worn out websites. Bad brand names. Boring copy. We have a process that can solve 66% of those problems.
It starts with a brand-first mindset. Because you can't do any marketing without branding. It's impossible. Every ad, every post, every little tactic affects your brand, one way or another. So you better get your head around this whole branding thing.
We use a disciplined, words-first branding process that brings objectivity to a highly subjective business discipline.
First you get insight… Insight is the foundation of every ground-breaking idea in history. Insight drives the brand strategy that directs the marketing that produces results.
But you also get expert execution… One without the other is like a Ferrari without a throttle. With BN Branding you get a sensible combination of both: Strategy, then tactics. Messaging, then design.
[thrive_testimonial name='Carl Rigney' company='CFO and franchise owner' image='/wp-content/uploads/Carl-Rigney-.png']"As a CFO, I'm pretty leery of branding firms. But these guys have a process that makes sense. Plus, they look for ways to save money, not just spend it. I wish we would have spent more with BN Branding, and less with the other firms we've hired."[/thrive_testimonial]
Macro Strategies to Micro Scripts
We solve all sorts of marketing problems… One client wants a brand strategy for his start-up. Another needs packaging and digital advertising. There are videos to write, websites to design, ad campaigns to run and new brands to launch.
Services vary, but results are constant.
See the full complement of services that fall under the branding umbrella. (It's bigger than you think.) Everything we do helps you move forward in at least one of these three key areas:
• Establish or renew relevance in your particular market.
• Differentiate your company from your competitors.
• Boost your brand credibility and visibility.
Be open to a new approach.
Marketing is complicated. You've probably tried all sorts of ideas, tactics and technical "solutions" without getting the results you'd really like. We'll help you get to the root of the problem — to what you really need, instead of what you think you want. Then we'll help you execute on your strategy in creative new ways. Learn more. Schedule a phone call.
Turn on the creativity. Bathe in new ideas and brighten up your outlook on business.
Interest trending. Sales rising. Value growing. It's the nuts and bolts results you need.
Are you hidden in a hazy maze of choices? Lost in a storm of online competition? We can help.
Nervy gets noticed, tweeted, talked up. Timid gets trounced. The meek don't win market share, cocky bastards do.
Make your story a real page-turner with dramatic dialog, memorable characters, exciting twists and a happy ending. Bravo!
Cut left. Pivot right. Pass on the corners and leave everyone in the rear-view mirror.

Real people. Real opinions about BN Branding:
[thrive_testimonial name='Debbie Pantenburg' company='CMO – Central Oregon Pediatric Associates' image='https://bnbranding.com/wp-content/uploads/debbie.jpg']"As a CMO, I've worked with a lot of different agencies and marketing vendors. I gotta say, BN Branding offers a unique mix of skills… a rare combination of savvy strategic thinking and outstanding creative. They've been instrumental in helping me solidify the brand image and marketing messages for four different companies. They're great to work with."[/thrive_testimonial]
[blank_space height='2em']
[thrive_testimonial name='Dan Corrigan' company='CEO of Organic 3 Inc. – Smidge Small Batch Supplements' image='https://bnbranding.com/wp-content/uploads/dan-corrigan.jpg']"We were all over the place before we hired BN Branding. They helped us organize our product lines, create a comprehensive brand strategy, and then they completely re-brand our company. It's been a great combination of strategic consulting, creative design and hands-on implementation… I've been very impressed."[/thrive_testimonial]
[blank_space height='2em']
[thrive_testimonial name='Lisa Slayman' company='Slayman Cinema' image='https://bnbranding.com/wp-content/uploads/lisa-slayman.jpeg']"I really appreciate the art and craftsmanship of what they do at BN Branding. Their design work is meticulous and very well thought out, and they're are consummate professionals… always deliver what they say they're going to deliver. I would definitely recommend them."[/thrive_testimonial]
[blank_space height='2em']
[thrive_testimonial name='Michael Grant' company='Founder of Kittigan Crossboats' image='https://bnbranding.com/wp-content/uploads/Michael-Grant.png']"My "aha" moment with BN Branding was truly remarkable. They helped me recognize a far broader application for my product and went above and beyond with their namestorming process. My investment with BN Branding was immensely worthwhile. "[/thrive_testimonial]
[blank_space height='2em']
[thrive_testimonial name='Scott Beydler' company='Beydler CNC' image='https://bnbranding.com/wp-content/uploads/Scott-Beydler.png']"We didn't think we needed a strategic branding firm, but our website was in a state of emergency. Everyone at BN Branding took great interest in our business. When our new site was launched with a new name and identity our selling proposition was much more clear, which led to more sales without the "pre-call". I would highly recommend them."
[/thrive_testimonial]


Name Jumper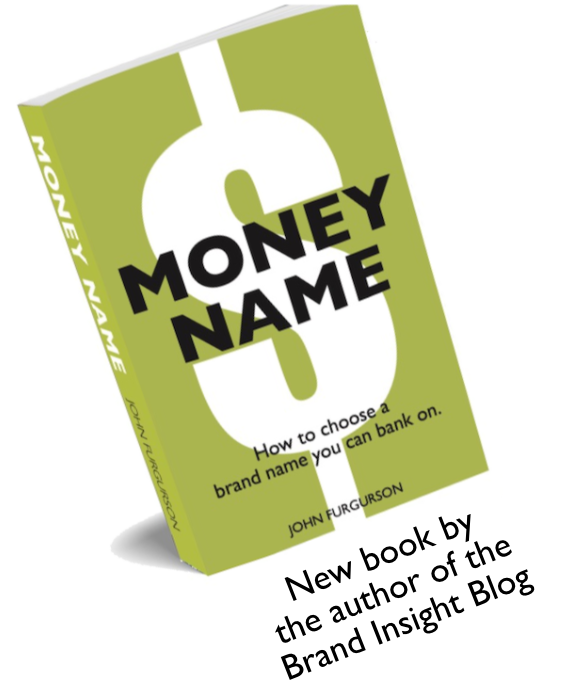 Shortcut to
better brand names
Starting a company or launching a new product? What are you going to call it? Quick! You need a really good name you can build into a million dollar brand. My new book can help. It's a quick and easy insider's guide to naming that will save you time, and make you money.

Check out our work


Learn more about our services


Check out our work


Learn more about our services