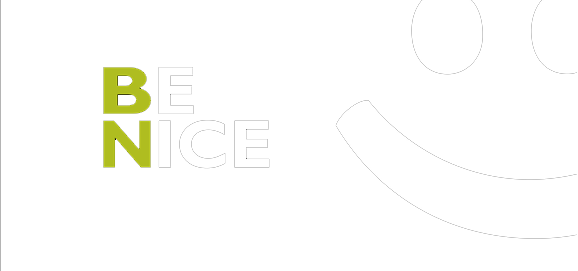 Smiles make sales. Disarm them with optimism, and build on a friendly platform of genuine passion.
Successful brands have meaning beyond money. They're built on a solid belief system that attracts like-minded people.
Here's what we believe in:
We believe that image matters
. The image you portray − in words, graphics, music, pictures, events, affiliations − can differentiate your business and give you a leg up on the competition. But the style needs substance, as well.
We believe in the power of disruptive words.
Proven fact: Well-crafted messages with unexpected words and images have more impact. Because the human brain automatically screens out the normal, mundane language of most business pitches. It's in one ear, and out the other, without disturbing a single brain cell. Great messages, on the other hand, fire the synapses and trigger an emotional response.
We believe that when it comes to selling, emotion trumps logic every time.
Research it yourself… the latest brain science proves that emotion leads to action. Reason leads only to conclusions. No great brand has ever been built on reason alone. Not one. In branding, it's what they feel, not what they think.
We believe in the power of a good story.
Every great business has an engaging story to tell. So tell it! Find creative new ways to spin that tale, and keep telling it over and over again. Tell it in ads, tell it on your site, tell it presentations, tweets and Facebook posts.
We believe a little mystery makes marketing more effective.
Overt benefits are great, but your story needs to have elements of mystery to it, or it's not a good story. Great brand names, like Google and Clif Bar, contain a hint of mystery all by themselves. They're not pounding us over the head with literal-ness.
We believe Design belongs in business school.
Tom Peters calls it "the soul of new enterprise." It's Design that differentiates the world's most valuable brand – Apple. It's Design that made Tupperware a cultural phenomenon. Design evokes passion, emotion and attachment… all required elements of great brands.
We believe technology is a great new weapon in our quiver.
But it's not the bow. Tactics are changing. Facebook,Twitter, LinkedIn, Pinterest and Snapchat provide exciting new marketing opportunities. We've never had so many ways to tell stories and make connections, but technology itself isn't the story.
We believe in the art of persuasion.
Data is a big deal these days. But effective marketing communications still comes down to saying the right thing, and saying it well. A brilliantly combination of words and images will always be more motivating than data.
Push This Button!
Make the call. Put your beliefs to work.
Here's who we are:
John Furgurson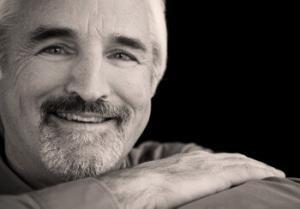 John's been called an anomaly… A creative guy with a penchant for business. A poetic entrepreneur.
He can devise insightful strategy in the morning, and craft award-winning advertising over lunch. He has a left-brain right-brain one-two punch that few marketing executives offer.
John cut his teeth writing direct response ads — where sales were the only litmus test of success. From there, he worked for several Portland-area advertising agencies on a vast array of print and radio campaigns. But not much TV. So in his first of several reinvention exercises, John moved into the video industry. He wrote scripts and helped produce long-format videos and direct-response TV for big, national brands.
Eventually, John moved to Bend, Oregon to raise his kids and strike that delicate balance between work and play.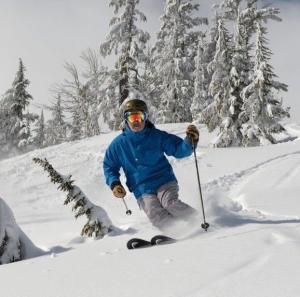 John's work has touched many of Oregon's iconic brands, such as Black Butte Ranch, Sunriver Resort, and Bend itself. He has also helped plan, manage and execute marketing programs for start-ups and many small businesses. The kind that can't afford failure. John shares his expertise regularly on the Brand Insight Blog, which he's been writing since 2006.
Elissa Davis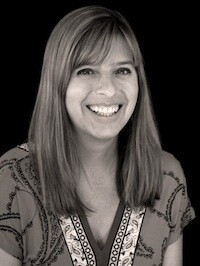 In this day and age, inspired design often takes a back seat to the bells and whistles of modern technology. Too bad.
We believe subtle, aesthetic considerations have a pronounced affect on your brand and your overall business. That's why Elissa's a key team member at BNBranding.
Elissa has the uncanny ability to absorb brand strategies and translate them into gorgeous, relevant design work.
Over the years, she's been the design talent behind many award-winning brands, like the playfully random eBay logo, for instance, and the brilliantly simple Malibu Country Club brand identity.
Elissa's talents extend far beyond logos, into print and web design as well. And she sweats every detail. From the psychological effects of a color change to the usability implications of a specific website font, she works with the precision and care of a true craftsman and artist.
Erik Zetterberg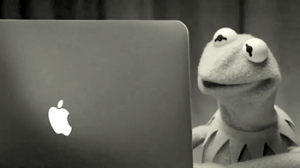 Erik's our web master/programmer/technology consultant. Here's how it usually goes with Erik…
We approach him with our initial concepts for a website or a digital advertising campaign. He tells us it can't be done. No way. Then we go back and forth arguing the merits of the idea vs. the realities of HTML programming. (We'll spare you the details on that.)
Eventually Erik goes deep down into some technological rabbit hole, and we don't hear from him for a couple days. But he always emerges with a workable solution. Every time.
The results are stunning… Websites that look as good as they perform. Web-generated leads that actually lead to something. With Erik's help you get higher conversion rates and analytics that your CFO will love. It's better with Zetter. Berg.

Here's where we choose to work: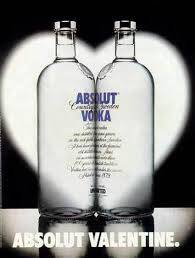 It's a lifestyle thing. The fresh air, the beauty and the outdoor action in Bend, Oregon is beneficial to our creativity and productivity. It's the juice that keeps the ideas coming. If you'd like to mix business with pleasure with a visit to Central Oregon give us a call. We can arrange a rejuvenating, brand-oriented business trip that you can write-off.
Contact Us
Here's what's new at BNBranding:
Surfing Legend and Superfood Brand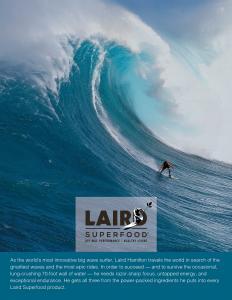 Laird Hamilton is an iconic figure in the surfing world. He has surfed some of the biggest, baddest waves on the planet and has been a leading innovator in his sport for more than 30 years. We're helping him promote his new business, Laird Superfoods, based on his love of coffee and his devotion to a healthy, ketogenic diet. Our Bend, Oregon branding firm did message development, an investor pitch, trade advertising, collateral materials and a update to their brand identity.